Entrepreneurial Success Free Video Training
Module 2 – Episode 10 – Directory Sites (Part 3)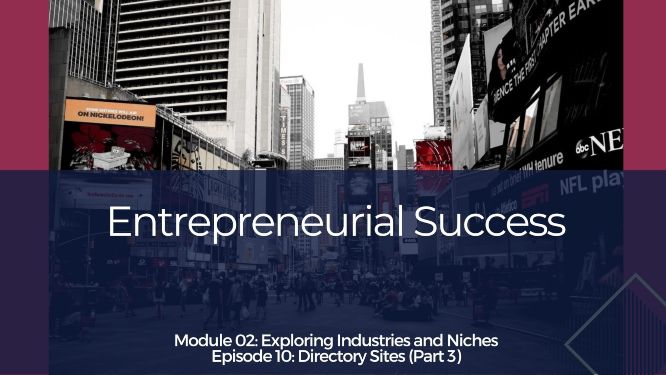 In the previous episode, I built a new directory website dedicated to clothing. A free website using Google sites, so we don't have to worry about hosting and domain name.
I walked you through the settings and then I created a temporary first logo using a free tool online.
In this episode, we will add content to the clothing directory site (related brands, products, and services) so we can start getting traffic.
Also, we are going to join affiliate programs in affiliate networks, so that we will be able to monetize our traffic.
In the next episode, we'll be adding more content, we'll discuss banners, images, and other multimedia, and we'll create the legal and main pages for our new website.
Tasos Perte Tzortzis
Marketing Consultant, Creator of the "7 Ideals" Methodology
Although doing traditional business offline since 1992, I fell in love with online marketing in late 2014 and have helped hundreds of brands sell more of their products and services. Founder of WebMarketSupport, Muvimag, SummerDream.
I enjoy reading, arts, science, chess, coffee, swimming, Audi, and playing with my kids.