Entrepreneurial Success Free Video Training
Module 2 – Episode 08 – Directory Sites (Part 1) Intro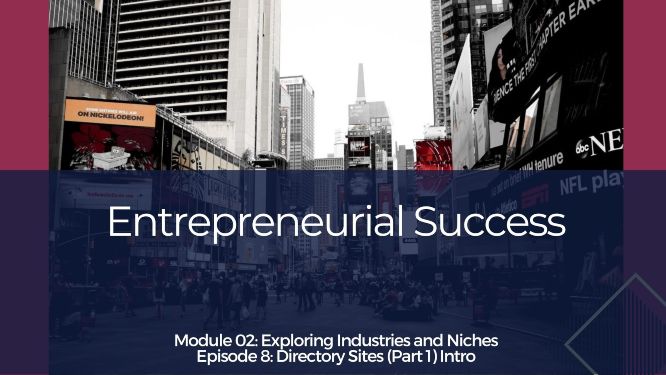 This episode comes as a response to your request. You asked if I can demonstrate a way for you to build a business without having to deliver products and services as we do with the muvimag.com project.
There are hundreds of different ways we can build a business without having to develop or provide products and services.
One of my favorite methods is maintaining a directory site.
The brand new episode #8 is an introduction to directory sites, it's published and you can access it right now.
Tasos Perte Tzortzis
Marketing Consultant, Creator of the "7 Ideals" Methodology
Although doing traditional business offline since 1992, I fell in love with online marketing in late 2014 and have helped hundreds of brands sell more of their products and services. Founder of WebMarketSupport, Muvimag, SummerDream.
I enjoy reading, arts, science, chess, coffee, swimming, Audi, and playing with my kids.