Last Updated: Dec 10, 2021
What exactly is the "Virtual Coach" training program? Is there potential in becoming a coach? Is Eben someone that can show you the "right" way? Is it worth the money? Is there anything else you need?
These are just a few of the questions going through your mind right now. So, here I am, to answer all the questions you might have and to guide you to make a well-informed decision.
I enrolled in the training program 2 years ago and I'm following Eben Pagan for quite a long time. I've seen the impact that this training program has on thousands of people and it was due to this program that I was able to start offering private training workshops as a service in 2019.
So, let's dive in!
Eben Pagan – Virtual Coach Review
What Is Virtual Coach? Overview
"Virtual Coach" is a training program created by Eben Pagan to help people build a coaching practice they truly love.
In a nutshell, it's a comprehensive system including everything you need to become a master coach and launch your coaching practice in just 10 weeks. If you're a coach already, the system can increase your coaching skills and help you build a platform for getting clients online.
It was created 3 years ago after a survey Eben sent to his entire mailing list and getting over 1,300 people expressing interest in learning how to be a coach.
Eben has since been refining his offer and product over the past two years and has created a new and updated version of Virtual Coach. There are new trainings, done-for-you pieces (scripts, design, etc.), and a brand new industry live event.
The program is only available once in a year, the registration doors open up for a limited time, usually 3-4 days.
The rise of coaching and your new online career path
Coaching is the #1 business and money-making skill to learn for 2020
A multi-million dollar industry that's just getting started
Coaching takes all the experience and the skills you have and turns them into a new and valuable skill that people will get a lot of value from
Ideal Audience – Who Is It For
Coaches already in business
Wannabe coaches
Entrepreneurs and small business owners
Bloggers
Website owners
Influencers
Experts
People with a passion
People with a following
Anyone with a message
Anyone with experience on a field
The Main Advantages Of This Business Model
Low-cost entry
Minimum operating costs
Massive potential, no limits on profits
Lucrative (you can charge $1,000's or even $10,000's)
Work from home – remotely (optional) or in-person
You're targeting the whole population
Timetable flexibility
Recurring income
No need for employees
Scalability, unlimited partnerships
You get started immediately
You get paid to learn
Opens doors to more advanced levels like group coaching, memberships, online courses, masterminds
It grows you as a person, you develop
It helps you make an impact and leave a legacy
4 Key Reasons To Be A Coach
Good money and beyond money, coaching makes you happy when you help others get the results they needed
Great lifestyle. Business becomes digital. It frees you up in terms of time, freedom location. It frees you mentally and emotionally. it frees you to be a better self
Built-in growth. You grow every day and you appreciate it. You grow personally and professionally
It gives life meaning. Significance, impact, and purpose. It gives you a vision, you get to see what difference is all about. You participate in an energy-exchange with other people. You become part of the digital economy
Eben is a well-known entrepreneur, teacher, and technology investor. He's launched and invested in many companies, selling over 100 million dollars of products and services in the process.
He's devoted the last years of his life to the study of opportunity and creating training that teaches entrepreneurs all his best strategies and techniques for business, marketing, and wealth creation.
He sees entrepreneurs as the dreamers, innovators, and doers that make the world a better place through their businesses and what they create.
His philosophy:
Give away 10X more value than you ask for in return.
Interview with Tony Robbins: Tony, the legendary business guru of all times, called Eben Pagan for an interview for his new program at that time, Money Masters. There, Eben explained how he was able to build an online empire by selling out his first eBook online.
Then Tony invited Eben to speak at his Ultimate Business Mastery program, where thousands of business and marketing gurus meet.
Interview with Richard Branson: a special event where Richard and Eben raised money for a charity. 
USC Marshall School of Business: Eben was invited to speak in one of the top entrepreneurial schools of America. There, he showed students how powerful the business model of creating online courses was.
He's also known as the mentor of mentors. He trained industry leaders like:
Sonia Ricotti
Christian Michelsen
Marisa Murgatroyd
Ryan Levesque
Brian Tracy
T. Harv Eker
He's also the author of books like:
Opportunity: How to win in business and create a life you love
Waking up productive
Self-made wealth
Get altitude
The niche intelligence report
What I learned from selling $100M of online products
Clear communication
He's also the creator of courses like:
How to be an entrepreneur
How to build a profitable business
Building a virtual business
Presentations that pay
Turning your talent into income
Accelerate
Inner circle
Traffic mastery
Copywriting blueprints
Modern marketing mastery
Money psychology
I got my start in business over 10 years ago after my best friend showed me how successful he was selling information products online.
I can still remember locking myself in my bedroom for three straight weeks to write my first ebook.
When I finally finished writing the book, I put it online and went to bed.I woke up the next morning and couldn't believe what I saw…
I had my first sale.
It was only one sale, but more sales came in over the next few days and that's when I knew I was on to something…I kept growing my company and after a few years, my little ebook quickly turned into a multi-million dollar a year virtual business employing 75 people around the world.
That's when I started getting emails from people asking me for business and marketing advice to teach them how to be successful in starting and launching their own businesses using my techniques and formulas.
I've been very fortunate to work with some amazing people like Tony Robbins and Sir Richard Branson.
I've devoted several years of my life to create training that teaches entrepreneurs all my best strategies and techniques for business, marketing, and wealth creation.
Opportunities For Coaches Today
Life coach
Business and money coach
Health & fitness coach
Relationships and dating coach
Meditation coach
Spiritual coach
Hobby coach
Self-esteem coach
Pet coach
Marketing coach
Yoga coach
and 100's of other options
Virtual Coach 90-Day Training Program – What You're Gonna Learn
How to take your skills and your experience to put them together in your unique coaching niche
The inner game of coaching
How to be more confident
What it takes to support another person
How to present yourself well
How to get clients so you can build your coaching business
2 Key Aspects To Coaching
How to get clients
How to help them get results
Although Eben is a coach for over 20 years, only the last years we see that demand has increased. Coaching now is becoming very popular.
All the best athletes and Olympic gold medalists have their coaches. But now, executives and CEO's have also coaches.
Why Is Demand For Coaching Growing?
The social side of the equation. We all have fewer and fewer close friends. And these friends are not very good at supporting us, in collaborating and making partnerships. Being emotionally supported didn't use to be a business advantage. But now it is.
The other side is the life changes we all have. We have more interests, more personal development, more opportunities. There's a change happing in some parts of life all the time. 
For example: you want a new relationship, or to get married, you want to start a new career or business, or you want to get in shape and lose weight, or move to a new place and reestablish, or you want to start a spiritual practice, or to develop your social skills and build a network.
This is key. We have more and more changes and less and less support. But without support, you can't go through these crucial changes successfully.
The web also plays a big role. There are resources and information but also a sense of overwhelming. Too many opportunities, too much stuff to do, too many videos to watch, too many messages to read, too many things to search for, too many distractions.
And Eben as a productivity teacher to professionals speaks from experience here. Distractions and interruptions cost us a lot. We simply can't get focused. And because we have more interests and more priorities, we don't know what to do next. 
And coaches help people get unstuck. They help them figure out their priorities and then to help them take action and stick with it until they get results.
Another thing that's making coaching a real viable, highly-profitable industry and high-growth income career for so many people.
The internet has done something that has never existed before. It's connecting people and knowledge. Beyond social media platforms, there are platforms like Wikipedia, companies like AirBnb and Uber. The resources were always there but there was no way to connect them together. And there are sites where you can find jobs, gigs, sites about online education, dating websites that connect single people to each other.
Eben calls it the "Connection Economy".
There are 8 billion people live right now on Earth.
Did you know that almost 2/3 Americans are overweight? They need health and fitness coaches.
China has the lowest rate of single people in the world. It's only 15%. But that percentage is big enough that makes China the country with the most single people. Pretty amazing! 200,000,000 people are single in China. And China is the place where you'll find the majority of the dating coaches in the world.
Now let's do the math together.
8 billion people live in the world and only 1000,000 are coaches.
This is 1 coach for every 80,000 people. 
I bet you can find clients, what do you think?
When you're just getting started you're a coach.
Then, you can do group coaching and reach many people at once.
The next step is creating online courses and reach way more people, hundreds and maybe thousands of people.
Then, you can create memberships and have a source of passive income.
You can write a book.
You can start a mastermind.
Money coaches make per year
Professional coaches earn on average in dollars per hour
According to a 20112 study by ICF, there are 47,500 life coaches worldwide and 15,800 in North America. On average, they charge $214 per session and make $47,900 per year. The industry brings in annual revenue of $2 billion.
Money coahes make on average per year in dollars
Potential clients for 1 coach
How Much Do Coaches Charge?
Test prep coaches charge $300-$500 per hour.
Love coaches charge $2,000 per month. That's Eben's wife, by the way.
A friend of Eben, health coach charges $25,000 for 10 sessions.
A dating coach, friend of Eben, charges $10,000 to work with him and help you with dating.
A marketing coach charges $20,000 per month.
There are also group coaching programs that cost $100,000 per year.
Coaching is happening in every niche you can imagine.
And an extreme example here. Tony Robbins charges $1,000,000 per year for coaching. Of course, he's famous.
These results are not typical, of course. But they show you the real potential if you work hard, you do a great job, you find your own niche, and you follow a path for yourself as a professional coach.
Who Is Paying All This Money To Coaches?
Eben grew up in Oregon in the woods. Their hippy parents did not want Eben to grow up in a city. So, he never knew anyone rich. And he did not even know anyone who knew rich people.
In his mid-twenties, he found a good job and he moved to California, in a little town in San Diego. 
In Oregon, there were no beautiful cars, and surprisingly in California, everyone had a nice car. Everyone's living in million-dollar mansions. There was a new world for Eben.
1 out of 30 Americans is a millionaire. Some inherited the money, a lot are self-made millionaires that grew up businesses or made money with investing.
And millionaires understand the value of coaching. And most of them don't live a rich life, they don't like to show off their money and luxury. There are hundreds of millioanaires driving used cars.
Helps people take action
Helps people get things done
Supports people through transitions in their lives
And people used to laugh with life and business coaches. But not so much anymore.
High performers of all kinds have coaches.
Singers have coaches or even bands like Metallica have coaches. 
The reason why people don't take action in their lives is often that they get stuck, they feel confused, blocked by something, or they are just lazy. 
But psychology scientists have discovered something really interesting. 
All people need to take action is having someone watching them.
In one experiment they went into a factory. They told everyone that they are going to change the lighting and observe their reactions. 
Guess what happened!
Productivity in the factory went up 20%. 
They made new experiments over and over again to find out similar results. 
They did not tell anyone they're watching them working, workers only knew someone was there watching something. 
When people pay attention to us, we behave differently.
And you as a coach have to do the same. You have to be there for your clients, pay attention, show your client that you're watching, your clients will make some huge progress. Then, when you add the tools and strategies you're gonna learn as a coaching student, you can become very successful. 
You can become a productivity multiplier for your clients.
Facilitators support people through something. They are not the ones doing the work. They support the one doing the work.
Coaching means supporting your client but letting them do the work.
As a result, the client gets the growth, gets the confidence, gets the self-esteem.
Coaching is also the doorway or the first step or the starting point for a new career path upwards. 
Your coaching niche
Your coaching package
Your coaching session
Your client-getting system
Your coaching niche:
Niches are created by needs.
Anywhere there is a common need, there is a potential coaching niche.
And how do you define where there's a need? People often buy books to solve their problems and satisfy their needs. 
So, imagine going into a bookstore, and picking up a bunch of random books. Any subject and topic you can find in a bookstore is a potential coaching niche.
Eben believes that each of us is born with a unique personality or a "unique genius".
There are 3 main types or categories of genius:
Physical Genius
Relationship Genius
Business Genius
There's also a 4th kind of genius that can potentially apply to all domains of
coaching, and that is what we might call spiritual genius.
Physical Genius:
As a physical genius, you tend to be naturally good in and around the physical world, being in your body, working with your hands, building things, health, and often organization.
Physical geniuses tend to be naturals with sports and many hobbies. 
Relationship Genius:
As an emotional genius, you understand the emotional aspect of life, how people relate to each other, and the importance of connection. It's obvious to you how social dynamics work, and you find yourself naturally concerned with how others feel.
Business Genius:
As a business genius, you intuitively understand the domain of business and money. You're good at identifying opportunities, creating products and services, and doing marketing. You can look at a business, and see how it can be improved instantly, without trying.
Spiritual Genius:
As a spiritual genius, you have an intuitive or natural sense of something beyond what
we see, feel, and experience. An energy, a force, or a spiritual being that transcends and unites all form and life.
10 Profitable Coaching Niches
Physical coaching niches: 
Health Coach: Are you good at helping people choose a healthier lifestyle?
Hobby Coach: Do you enjoy helping others do better in their chosen active hobby?
Productivity Coach: Can you help people become more organized and productive?
Relationship coaching niches:
Dating Coach: Are you good at helping people get dates and find mates?
Relationship Coach: Do you understand relationship dynamics, intimacy, and conflict?
Break-Up Coach: Can you help people save relationships or get back on their feet after?
Business & money coaching niches:
Career Coach: Do you know how to help people get jobs and develop their careers?
Business Coach: Can you help businesses with products, marketing, and growth?
Financial Coach: Are you gifted with understanding money and investing?
The spiritual coaching niche:
Spiritual coaching is the 10th coaching niche. If you're a Spiritual Genius, you have the added advantage of being able to work in any of the coaches niches above…as long as you approach your chosen niche from a spiritual perspective.
What Makes The Difference
Now Eben is talking about his past, and specifically for a moment in his career when he was into the real estate industry.
He was trying to make phone calls to close deals. The classic way. He invested in a few sales books and courses, and he had prepared a script to use in every phone call but he was stuck and could not make the phone calls.
Most of the sales books Eben was reading, they focused on using things like pre-rehearsed closing techniques, handling objections, how to get the buyer to commit. 
The salespeople that made the most money, were the ones who were asking questions. Lots of questions. 
And only after Eben asked a lot of questions and listened deeply and understood what these salespeople were doing, he was able to apply these techniques to his real-estate business.
He started approaching the phone calls in a different way. First, he was saying that he has some tools that could help people get what they want. If they responded with a yes, he was asking if they wanted him to visit them at their office to ask them some questions to find out if they need what he had and if they were a fit together.
Suddenly, everything changed and he was able to build a real business.
It's all about listening first.
The Mindset For Becoming A Coach
You've got to realize that your life needs to work.
Your business needs to work.
And it has to support and make your ideal life happen. 
Mindset #1 – Identity Shift – I'm A Coach:
Once you start thinking of yourself as a coach, then everything else becomes about honing your craft and learning the skills because that is what you do as a coach.
Mindset #2 – Clients Need Me:
There are more and more people that need your help in this modern world. Hundreds of thousands of people are searching online for solutions to any problem imaginable. They're looking out for coaches, and maybe they don't even know it yet.
Mindset #3 – My Clients Need My Support To Take Action:
They need help aligning their motivation and their next actions. They need someone to give them information about what they want to do is worthy, that is good, and to remind them of why they're doing it in the first place.
And this is what helps them take action. It's about empowering people.
Mindset #4 – See Your Clients As Already Successful:
If you do that, and now just going further, then it's intuitive to guide them and help them go no their path. This is ultimately about having a vision for your clients, even bigger than the one they have for themselves.
It's about seeing them as people fundamentally competent. It's about being a visionary and helping them how to do it.
Mindset #You Can Learn This:
It's all about skills, and skills can simply be taught. It's a bunch of amazing skills, a skill set.
You're a confident person and what you say matters.
You help people to change their lives and transform.
You help them move through transitions.
It helps you enlist your intelligence and imagination to others and help them with their goals.
Coaching can help you as a person overcome things like being shy when meeting people or when you don't know what to say. It makes you even more attractive.
You become someone that people really like and enjoy being with.
You provide your clients with a set of options, not obvious to them that they probably would have missed.
It works in both directions and there are magic moments when you and your client become greater at what you already do.
It's about finding ways to love your clients, to believe in them, and to know congruently in your heart that they can get the results they want.
Once you have that, every time you interact with your client, you're interacting with their future successful self.
And your clients join you in this vision for them. 
Once you become a coach, you're a coach forever.
It's like being a professional friend, someone that gets paid to be a friend.
That means if you're already good at supporting your friend, you have the right mindset to become a coach.
We hear it more and more often lately.
For Eben, a lifestyle entrepreneur is someone that fits business around his life, and not the other way around. He puts first life and then business.
So, when exactly do people come to you for advice? Because it's already happening. 
Now you have the chance to create a career. You can get paid for it.
It's about learning to become your best self. It's about the inner game and the techniques for success in key areas of life as you help others apply them. You learn at a higher level when you work with someone else and you help them do it.
It's the most valuable education because you win at 2 levels at once.
You win by learning to do it better and you win by learning how to help others do it.
Coaching Is A Future-Proof Skill
If you think about all the skills you've learned in the past, and you ask yourself, did they all become more valuable as you grow into the future, you'll probably realize that a lot of those skills did not become more valuable. In fact, a lot of them have become obsolete. We don't use them anymore.
And coaching is one of a handful of skills that will become more valuable in the future. It also multiplies the value of the other skills you already have or those you're gonna learn.
It's the combination of your skills that determines your options, your value, and creative power in the future.
Try The Coaching Experience
Use this exercise to simulate the experience of a virtual coaching session. Start by identifying an area of your life where you'd like to make a change or transition. Which area would you like to change most? Health? Relationships? Money? Other?
Answer These Questions To Make It Happen
What will your life look like in this area when you have reached your potential?
What is your biggest fear or frustration with this area right now?
What does success look like specifically, and how will you know you've reached it?
What have you tried in the past that worked?
Who could you spend time with that would influence you powerfully in this area?
What is the next step you will take that would almost guarantee success?
When will you do it?
Add Accountability. If you want to increase the chances of success, add accountability or coaching, to get leverage on yourself and make it so that you must do what it takes to reach the outcome that you really want for yourself.
Now, imagine if you had someone walking you through this process every time you needed to make a transition in your life, or go to the next level. Imagine if you were doing this process to help other people when they needed support through a transition.
Imagine how good it would feel, and how good you could become at it. Try this model with others, with friends, or with a partner, and watch how well it works to support them in a transition. 
If a client has an experience of real coaching…If they have been guided to identify exactly what they want, to clarify what really matters, and then to identify the action steps they need to take to realize their outcome…
Then this will be one of the most valuable experiences that they've had in their entire life.
In this case, chances are that they invest in more coaching. 
Remember. The key is to stay focused on discovering the real deep fears and frustrations, and also the aspirations and the desires of your clients and then getting them to commit to doing what it takes to realize it.
If you do this, then coaching sells itself.
If instead, you make the conversation too much about you, you try to oversell yourself, you try to impress your client too much, then you lose the magic of the coaching process.
It's the coaching process that creates value.
It's a specific type of interaction,  where you're supporting your client in figuring out what they want, and what to do to get it, then helping them make sure to take the right action to get their outcome.
3 Biggest Mistakes Of Low-Paid Coaches
#1 – Not valuing and revering their own attention, support, and coaching.
If you don't believe that your coaching is valuable, no one else will either.
And this on a deeper level is about deserving. Which is about knowing that you're valuable. That means you know you have this secret value and having your 100% attention on someone else alone, this is valuable.
And it's about understanding your unique gifts and your unique genius so hopefully, if you go through the exercise I analyzed in a few paragraphs above, you'll able to realize your unique charisma.
When you're aware of your unique genius, during the first conversation with a potential client, you have the sense and the demeanor of someone who believes that what they do is really valuable.
Talking about me, I'm a business coach:
As a business genius, you intuitively understand the domain of business and money. You're good at identifying opportunities, creating products and services, and doing marketing. You can look at a business, and see how it can be improved instantly, without trying.
This is where I am very good at. People come to me for advice on their businesses, it comes naturally. It happens all the time and I'm not even trying to approach people.
#2 – Giving away your coaching "for free". Some people are uncomfortable with the tension of doing something that is part of a professional frame, stepping into a mature possible relationship, and taking the role of a leader.
When someone has a need, a block, or is in a change process, they actually need you to take a leadership role with them.
The vibe here is: let me show you and then you'll be able to do it, and you'll be able to see the value.
It's not here, let me do this for you, for free. Don't give away for free.
Clients need leadership.
When someone is going through a change, and they're unsure what to do, they need you to be solid.
They need you to be sure of your leadership.
#3 – Trying to cram everything into 1 session. Don't talk all the time and don't try to teach your client everything you know during the 1st session.
This causes information overload, and very rarely the client might say " Yes, I need to sign up for some coaching".
Things don't work this way. 
This 1st session is about one insight and one action-step per session. It's about depth…not selling information by the pound.
Listen to the client 80% or more of the time before you give any input. 
Make it about high-quality, go deep, one thing, one step.
This is how you position yourself as a high-paid coach.
The mindset here is: Be coachable.
Because if you're not, then you're not going anywhere. 
Be open to receiving feedback from others
Be open to being impacted by others
Be open to ideas that came from someone else
Be open to trying things that other people suggest
Teach Clients To Be Coachable
Are you open to receiving coaching?
If they say yes, this is a big step towards, they made a decision
Is it OK if I ask you a few questions?
Most people don't ask before they ask the questions but they miss on helping the client open his mind.
Is it OK if I give you feedback as we're working together?
They will open themselves and they will say, yes, give me feedback. Then, when you're telling them things, when you show them how they're behaving them, when you talk about things that maybe they don't see, you set up a relationship and they're open to hearing.
Is it OK if I make suggestions?
These are things that a lot of time people either assume in a relationship or they feel self-cautious about and they don't know if it's OK to do them. A lot of coaches are afraid not to upset the person, offend them in some way.
You eliminate these situations by asking prior to giving feedback if it's OK to give them feedback.
Is it OK if I make requests?
A very powerful question, it's not a demand, and it's not a question either, it's a request, I'm asking you to do something I'm telling you.
Is it OK if I check back in on things that we've agreed to in order to make sure you've done them?
It's about accountability. What you're asking with this question really is if it's OK if I hold you accountable.
If you ask this series of questions, it gently creates an opening, people become open to coaching. And you feel that you have permission to give feedback, to make suggestions, to make requests, and to hold them accountable.
So, next time, you can ask them if they did the things you agreed to.
An important tip to help your clients be more coachable:
It's you being coachable as an example.
You can tell a story about how you're coachable and then how you got results.
Demonstrate your own coachability to help normalize the situation.
Overcoming "Sales Fright"
Coaching when done professionally and intelligently, does all the "sales" work for you. You don't have to over-sell it. 
Coaching involves a social situation and it follows social rules as well as business rules.
A lot of people fear business or marketing situations because they feel self-cautious and nervous about asking another person to do something. 
You don't have to feel shame about sales. But most of us do.
This is especially true from people of the professional world. People from academia and science, medicine, philanthropy, education. These people tend to feel very ashamed of selling. There's some kind of cultural taboo that comes over them. 
And this is tragic sometimes, people with the best ideas are the most embarrassed to pitch people on them. 
And it's not about the individuals. it's about culture. 
But this is not a great way to get your ideas out to the world.
The Key:
A key success in life, and to success in achievement, and creating a life that you want, is being able to persuade other people to do things that are good for them to do.
Is asking people what they want

Then asking them what they want to avoid

Really deeply understanding it

Then communicating it back to them

Then helping them do it
Coaching is about selling someone on taking action to do the things they need to do for themselves.
When Eben started selling things online, like books, courses, membership programs, people were buying them but they were not using them.
People need to be sold on learning what is in a course that they've already paid for.
Look around you. How many books are there on the shelves that you did not read them?
Even if you buy something, you still have to be motivated and inspired and persuaded to use it. You have to be sold again on actually using it.
Most people actually know what they need to do to get out of their pain or to realize and get the thing that they want.
So why aren't they getting what they want?
Because there's something stopping them from taking action…and that something is usually on the inside.
And when you try to persuade someone to do something and you push them, this creates a resistance, they say no.
Why Is Coaching So Valuable?
Because the coach knows that their role is to keep the client on track, to be a sort of conscience, an accountability partner, an observer.
This alone creates the most of the value.
How Would A Client Know If Your Coaching Is Valuable?
How would you help your clients realize that your service as a coach is valuable and worth the investment?
You have to act like it
The next time you talk to a person, ask them what they want in their life.
The vast majority of people will give you 2 types of answers. They'll either say "I don't know" or "I'm trying to figure that out".
Or they'll say a general answer like "I want to be happy" or "I want to make some money".
But once in a while, you'll hear someone saying "I want to lose 20 pounds in 90 days so I can go to my sister's wedding".
This is a huge opportunity for you as a coach.
This is when you can ask "Can I have a conversation with you to help you clarify what you want?"
Then sit with them and discuss to discover what it is they really want, in which domain, and what the next action-step for them is.
The value of your coaching is the value of the results that your client achieves in their life and the value of the support they feel.
Turn A Conversation Into A Client
Coaching teaches you "conversational" selling. Natural selling, selling that doesn't feel like high-pressure or weird
Professional selling is actually about understanding needs, then matching them to the benefits of your product or service
As a coach, you learn one of the ultimate skills of success…persuasion
What is great about coaching is that you learn it in the context of doing what's best for them, for their own lives
It's counter-intuitive, but people have to be persuaded to do what's in their own best interest
The key here is:
Understanding exactly what they want in their life…in the key area where is the most opportunity.
How To Get Paid What You Deserve As A Coach
Don't sell sessions, sell packages.
This is how you can 10X your income or more.
Don't give away your coaching because it discounts your value. If you want to give it for free anyway, say "I'll buy you a session". This shows how valuable your coaching is.
Don't sell individual coaching sessions.
Sell a results package, not a coaching package. This strategy multiplies your value. Because the clients want results, they don't need coaching actually.
Don't overload your client with multiple tips and requests in each session
Counter-intuitively, it's better to give one action step per session. And this is why packages work very well over time.
Click to Open
Part 1 – How To Deliver High-Value Coaching That's Actually Worth The Thousands Of Dollars Clients Will Invest
Module 01: Breakthrough Conversations
How to give someone a big breakthrough in their life with a simple conversation

Dozens of models so you always have an impactful conversation ready for your clients

The groundbreaking "Next Level Coaching" model that will help you support any client through major, life-changing transitions and transformations

Coaching approaches, scripts, and frameworks so you'll always know what to say to every client, in every situation, with complete confidence
Module 02: Personal & Relationship Leadership Coaching
How to use the coaching skills you're developing to impact co-workers, colleagues, team-mates and family members

Why coaching that just focuses on goals and action steps often lacks depth, and how to introduce and install interpersonal leadership skills in your client, in a way that's appropriate for their context

The Love-Dojo Method – how to help clients break through any conflicts or issues in their own relationships, in a way that actually makes the relationship better, stronger and closer than it was before the conflict occurred

The new type of leader you become as a coach and the "Success Code" which will help you and your clients succeed and feel confident in every area of life – including health, wealth, and relationships
Module 03: The Inner Game Of Coaching
Exactly how to build unshakable confidence and high self-esteem as a coach and feel deserving of all the success that comes your way, because you know that what you do makes a difference, and is valuable

The Confidence Code: How to become so confident in your coaching ability that clients automatically believe in you and want to work with you

Become the best coach you can be, by first learning the most powerful models for personal transformation
Module 04: Visionary Coaching
How to help your clients develop a vision for their lives, light a fire inside of them and inspire them to become their best selves and transform their lives

The blueprint for personal transformation to get to the next level in the six key areas of your life: purpose, mind, relationships, emotions, success, and health

How to help your clients get incredible results in their lives – results they will thank you for again and again

Watch people have breakthroughs LIVE as Annie and Eben coach them during the weekly classes and 1-day classes
Part 2 – How To Attract And Sign Up High-End Coaching Clients
Module 05: Targeting Your Personal Coaching Niche
Discover how to create your own core competency & category that you can be first in, brand yourself, and how to even become "a little bit famous"

Proven marketing templates, so all you have to do is fill in the blanks and instantly create niche-specific education-based, ethical marketing that will serve your client and make them want to work with you

Secrets of Six and Seven Figure Coaches – you'll get coaching mentors, diverse in background and expertise, so you'll be getting the inside scoop from different niches, from health, to relationships, spirituality, and business
Module 06: Branded Coaching Package Design
How to create a coaching package that clients want to buy for between $2k-$10k

All important skill of how to offer long-term coaching packages, so you can sign up a client for 3 months, 6 months, 12 months, or more

How to name your coaching packages, which order to offer them in, and how to present in a way that's clear, compelling and irresistible to a potential client – you'll get live feedback on your own packages from Eben in real-time during your sessions
Module 07: Attract Coaching Clients
How to create your own "client invitation" that automatically attracts your ideal clients to you and leads to people contacting you to enquire about your coaching

How to enroll clients on the spot in a way that feels smooth, comfortable and makes it virtually irresistible for them to hire you

How to serve your clients even during an enrollment call, so they feel empowered, inspired and ready to take action with you

The most popular places to find new clients online and how to position yourself so they come to you asking for help and asking how to work with you
Part 1: Your Personal Transformation
Learn the most powerful models for personal transformation and be the best coach you can be. It's an essential step before you hep others transform and lead them to success.
Discover the "Success Code" which will give you confidence and help you succeed in every area of life, including health, wealth, and relationships.
You'll also learn Eben's blueprint for personal transformation so you can get to the next level in the 6 key areas of your life: 
Purpose
Mind
Relationships
Emotions
Success
Body
Part 2: Next Level Coaching
A complete system for supporting your clients in action, transition, and personal transformation, so you help them create major changes and positively impact their life.
There are tools, scripts, and frameworks so you know what to say and do with your clients and feel confident in any situation.
A step-by-step coaching methodology teaching you how to coach someone else and help them get great results they thank you for again and again.
Part 3: Attracting Your Clients
How to create your own "Client Invitation" that automatically attracts your ideal clients to you.
Proven marketing templates, so all you have to do is fill in the blanks. 
Instantly create education-based ethical marketing that will serve your client and make them want to work with you.
Learn the most popular places to find new clients online and how to position yourself so they come to you asking for help and how to work with you.
Part 4: Enrolling Your Clients
How to ask questions and present your coaching services in a way that feels natural, credible, and compelling to your clients.
Learn the all-important skill of how to offer long-term coaching packages, so you can sign up a client for 3 months, 6 months, or more.
How to serve your clients even during an enrollment call, so they feel empowered, inspired, and ready to take action with you.
Part 5: Social Media Mastery
Building your email list from Facebook. A new marketing technique that gets you connected with real people who want to work with you.
A simple "5-minute a day" strategy to create massive engagement and lots of free traffic from social media to your website.
The same system Eben's friend Bret used to get over 2.4 million likes on his Facebook page (and turn many of them into paying clients).
Part 6: Growing Your Business
Get coached by an Elite group of high-paid coaches with special sessions on key areas of building confidence, getting clients and growing your coaching business.
Each of these coaches has personally built a coaching practice to between $100K and $1M+ per year in revenue and will be sharing their shortcuts with you. These are some of the best mentors in the world.
Each of these coaching mentors is diverse in background and expertise, so you'll be getting the inside scoop from different niches, from health to relationships, to business.
Part 7: Your Coaching Toolkit
A set of 10 complete coaching tools you can use with your clients to help them get what they want and transform their life, business, or relationships.
Several roadmaps you can use to outline each of your coaching sessions so your client conversations become easy, productive, and fun.
Several simple techniques you can use in some of the most common client situations so you handle them with confidence and professionalism.
All-new live online interactive class format
This program has been totally redesigned for 2020. Eben's motto at Virtual Coach is "Coach Everyday." If you want to master any art form, you need practice. This gives you the iterative feedback to improve & hone your skills.
Eben and Annie discovered that coaches need a safe, loving container to practice their skills and be supported as they try out new tools. That's why they've recreated their program anew with LIVE sessions where you can ask us questions directly and get real-time support whenever you need extra help.
*In 2019, there were live training sessions and live half-day sessions but there were extra sessions available for questions and answers.
Module 01: The inner game of coaching
Coaches who are "naturals" also suffer from normal fears of rejection, anxiety, shyness & "imposter syndrome", you'll transcend these with new emotional skills
You'll learn to believe in yourself with a "confidence code" that translates your care for others into a commitment your clients will feel in their heart
"Coaching esteem" is key to success and the Virtual Coach will help you build the emotional courage and internal power to handle any client
Module 02: Targeting your personal coaching niche
In the Virtual Coach, you'll create a unique "category of one" where you become the first innovator in your own specific, targeted niche
This gives you a unique advantage as a coach, as it highlights you as special and makes you "a little bit famous" in the minds of your clients
You'll also create valuable, targeted content and marketing that has you stand out to your ideal clients and grab attention in a noisy digital world
Module 03: Branded coaching package design
You'll design and market a high-value coaching package that you're proud of, to offer your clients ranging between $2k and $10k or more
You'll create compelling coaching packages that are 3 months, 6 months, 12 months, or more
You'll name your coaching package with a benefit-oriented, branded name that increases perceived value and conveys professionalism
Module 04: Attract paying coaching clients
Design and create a "Client Invitation" that automatically attracts your ideal coaching client, and leads people to inquire about your coaching
You'll practice a customized client enrollment script until it feels smooth, natural, and sounds irresistible to clients
Discover the best places online to find ideal coaching clients, then attract them towards their success with your branded packages
Module 05: Breakthrough conversations
Access our collection of conversational change and transformation frames curated over 40 years of studying success and high performance
Dozens of tools and models explained and demonstrated, so you see them in action and learn how to help your clients cope with any situation
You will practice these tools to help your clients and all the people you care about make huge leaps forward
Module 06: Social media mastery
Build your coaching audience and email list – you'll get connected to the people online who are ready to work with you as a coach
Learn to create massive engagement and attract clients using a simple "5 minute a day" method we developed
This system was used to get over 2.4 million likes on Facebook – which turned many of them into paying clients
Month 01: Confidence (building your confidence, supporting your getting new clients, and increasing your productivity)
Learn and practice live coaching, starting immediately
Put your first productivity-doubling ritual in place
Set up your payment and scheduling system 
Design your branded proposal and invoice
Get and practice 8 live laser coaching sessions
Month 02: Credibility (putting your 5-Star Coaching Session in place, practicing your "Client Conversation" and designing your Branded Results Package)
Master the 5-star coaching session
Learn the client conversation
Design your branded results package
Get and practice 8 live laser coaching sessions
Month 03: Clients (getting more clients, by building your website and list-creating and launching your "Client Invitation," then writing your email follow-up sequence to turn prospects into paying clients)
Build your branded website and start building your list
Create and launch your client invitation to attract clients
Build your email follow-up sequence
Get and practice 8 live laser coaching sessions
Tech Tool Trainings ($1997 value): 

WordPress, 

Online surveys, 

Membership sites, 

Email marketing, 

O

ptin 

incentives, 

Analytics, 

Virtual events, 

Shopping cart and affiliate program, 

Lead funnels, 

Screencasting, 

Social media, 

Facebook advertising playbook

Marketing Step-By-Step ($997 value): how to think like a customer, tap into your customers' emotional "hot" buttons, how to position your product and so much more
Wake Up Productive ($497 value): Dramatically increase your productivity, decrease your distractions, and DOUBLE what you get done every day.
Presentations That Pay ($197 value): mindsets, techniques, wordings, and scripts that trigger people to buy
Digital Product Marketing Library ($24,000 value): how to identify what you know that's super-valuable, how to design and create a site that sells your course, how to get inside the mind of your ideal customer, creating niche products and websites
One (1) ticket to Virtual Coach Live ($997 value)
*If you choose the 1-pay option, you'll also get (1) additional ticket to the Virtual Coach Live Event
Ticket To The Live Coaching Event
When you purchase the Virtual Course program, you will receive one ticket (free of charge — valued at $997) to the live coaching event. You will learn the most up to date coaching models, techniques, and more. You will have the opportunity to network with other coaches, across a variety of industries.
You'll get 10 weeks of coaching classes with Eben and his expert faculty. Participate fully in the classes and you'll get all 7 parts of the Virtual Coach system up and running in just 10 weeks.
There are multiple days and times available for all the classes. There are even classes available on the weekends and at night, to work around your business schedule. If you do miss a class for some reason, every class is recorded and placed in your Virtual Coach member's area.
Virtual Coach Certificate
It proves you've completed all the requirements demonstrating advanced understanding and experience utilizing the Next-Level Coaching Methodology.
Pricing/Payment Plans/Guarantee
The Virtual Coach costs $1997 (one-time payment) (SAVE 20% + Extra Bonus).
There's also a 6-payment option that costs $397 per month – total=$2,382.
All training modules

All the bonuses:

Bonus #1 – Tech tool trainings (real value $1,997)
Bonus #2 – Marketing step-by-step (real value $997)
Bonus #3 – Wake up productive (real value $497)
Bonus #4 – Presentations that pay (real value $197)
Bonus #5 – Digital product marketing library (real value $24,000)
Bonus #6 – 1 ticket to the live coaching event (real value ($997)

The Virtual Coach Certificate

The EXTRA WMS Bonuses (real value $priceless)
#1 – Website development (real value $1,000)
#2 – 50+ Weekly Video Calls private training (real value $priceless)
#3 – Unlimited email access (real value $500)
#4 – Email marketing training & vault (real value $500)
#5 – Affiliate Marketing Blueprint – Live 1-on-1 training (real value $297)
#6 – Paid advertising mastery (real value $2,000)
#7 – Detailed marketing/business plan for the course of a year (real value $varies)
#9 – a custom video trailer (real value $2,500+)
OVERALL VALUE $priceless
Single Payment
One-Time (save $385, extra summit ticket)
All training modules

All the bonuses:

Bonus #1 – Tech tool trainings (real value $1,997)
Bonus #2 – Marketing step-by-step (real value $997)
Bonus #3 – Wake up productive (real value $497)
Bonus #4 – Presentations that pay (real value $197)
Bonus #5 – Digital product marketing library (real value $24,000)
Bonus #6 – 2 tickets to the live coaching event (real value ($1,994) ONE ADDITIONAL

The Virtual Coach Certificate

The EXTRA WMS Bonuses (real value $priceless)
#1 – Website development (real value $1,000)
#2 – 50+ Weekly Video Calls private training (real value $priceless)
#3 – Unlimited email access (real value $500)
#4 – Email marketing training & vault (real value $500)
#5 – Affiliate Marketing Blueprint – Live 1-on-1 training (real value $297)
#6 – Paid advertising mastery (real value $2,000)
#7 – Detailed marketing/business plan for the course of a year (real value $varies)
#9 – a custom video trailer (real value $2,500+)
OVERALL VALUE $priceless
Guarantee – 90-Day 100% "Double-Success" Satisfaction
Guarantee #1 (14-day tour):
Take a full 14 days to "tour" the Virtual Coach program. If for any reason you aren't thrilled with the caliber of training you're receiving, no problem.
Just let Eben's team know and you'll receive a 100% refund. No questions asked.
Guarantee #2 (New client guarantee):
This allows you to attend the entire 90-Day Virtual Coach course, and use what you learn to grow your coaching practice
I guarantee you'll get at least one new client and pay for your tuition, or you get 100% of your money back.
The one condition is that you send them your homework to show that you attended and that you tried.
My Personal Experience With The Program
Last year, I enrolled in Eben's "Virtual Coach" training program, but I could not progress as much as I wanted to, due to my marketing agency's projects and responsibilities.
Another reason was the fact that I was developing my own marketing methodology, the "7 Ideals", on which I was working privately with clients. 
This year, I am really looking forward to getting my hands dirty and graduate the Virtual Coach training. Besides, I've already got started and I report on my progress with video workshops. 
I'm combining the "Virtual Coach" training with my "7 Ideals" and I invite you to follow me in this journey.
You'll find these workshops below in the bonus section.
And with the new redesign of the members' area and the renewed coaching schedule focused on Q&A sessions I am more than excited to get started right away.
But one thing is for sure: Eben and Annie truly care about their members and students.
It was evident during the live training sessions, that sometimes were all-day long, and Eben with his wife passionately were teaching us virtual coaching secrets.
It was evident inside the members' area when Eben was throwing one bonus after the other. 
Here's what included in the members' area:
Virtual coach trainings
Virtual coach bonus live trainings
Marketing step-by-step
Wake up productive
Tech tools training
Half-day sessions
Next level
Next level coaching
Social media training
Client invitation
Client conversation
Coaching tools
This alone shows how much Eben cares!
Both Eben and Annie are exceptional teachers. They are passionate about coaching and they absolutely love what they do.
You won't even have to keep any notes, months later and I still remember everything they taught me.
Just listen to them and stay focused.
The training is high-class, there is nothing missing, and with all these bonuses that Eben is offering, you'll become a master not only in coaching but you'll also gain basic marketing knowledge and you'll become a super productive individual.
There are really no words enough to describe my amazing experience with Eben and his wife.
Eben Pagan is an exceptional coach who already trained some of the biggest names in the industry like Jeff Walker, Brian Tracy, T. Harv Eker, and the list goes on and on forever.
He's known as the mentor of mentors.
Beyond coaching, Eben is a very successful entrepreneur, marketer, author, and course creator.
He's an authority in the online world.
I pay close attention to Eben's moves since 2016.
Eben's students are also very successful and there are hundreds of testimonials from people that changed their lives by becoming coaches.
The techniques and strategies he will teach you in the Virtual Coach training program can set you up for success.
It's a comprehensive, solid, and quality program for serious people looking to create the business of their dreams.
There are tools, scripts, templates, blueprints, frameworks, that you can use right away in your coaching practice.
These tools can really make a big difference.
The training is complete, nothing is missing, and it's structured properly.
Eben begins by helping you transform and then shows you how to apply this knowledge to help your coaching clients do the same.
There's a whole module devoted to mindset, and this is very important. Without the right mindset, no coach can proceed forward with confidence.
The training expands on teaching you how to effectively attract clients based on ethical marketing that is education-based. This is how modern marketing works, by providing value before asking for a sale.
You'll learn how to enroll clients and how to offer long-term coaching packages.
You'll learn how to master Facebook and social media to gain followers, leads, and fans.
The training sessions with the Elite group of high-paid coaches is something I was not expecting to be offered in this training, for this price. These sessions will give you a 360-degree point-of-view and you'll be trained by some of the best mentors in the world. Each one comes from a different niche so you'll be able to gain insights from various industries, markets, and sources.
The bonus package Eben compiled comes very handy to help you with your marketing, so you'll be able to attract clients with ease. Without marketing, no business can survive.
Additionally, the bonuses will help you become more productive, and there are more tools you can use to automate your business.
The Facebook 1-1 coaching with one of Eben's experts is a no-brainer.
Furthermore, the traffic-intensive training is extremely important because without traffic to your online properties, you can't build a successful business. Without traffic there are no eyes on your services and offerings.
The course lives up to its promise and it's one of the very best in the industry.
Eben has a huge experience as a coach for over 20 years, and he's the one that can teach you this business model and help you become an expert.
It's one of those programs that I include in my ELITE list. This list contains only the best of the best programs, those that live up to their promises, those that bring results for the people. If you can't succeed with one of these ELITE programs, I don't know which program can help you.
In this list, there's another program created by Eben Pagan, Digital U. 
In the Virtual Coach training program, Eben goes very deep and he shares his best-kept secrets to help his students achieve the results they need. He holds nothing back and Virtual Coach students have access to his dream team 24/7.
It's a program you should not miss by any means.
Coaching is a business model that is growing day by day. More and more people are searching for specialized partners that can help them get the results they want through their private sessions.
People need this special human touch that only a real coach who understands their problems can give.
There is a huge demand and there are enough millionaires and people who can afford private coaching out there willing to pay for your premium services.
There's 1 coach for 80,000 people. I bet you can close 3-5 clients in the first year in the worst case scenario.
The countries with the majority of related searches online are:
United Kingdom
Australia
USA
Switzerland
I predict that coaching will soon expand to many countries worldwide as those who already coaching are traveling a lot.
You're also getting a certificate signed by Eben Pagan. This is a great chance to show up as an expert, as an authority that graduated from a well-known coach. It gives you instant credibility.
On top of that, you're getting 2 free tickets for the Virtual Coach live event.
Another great chance to network and collaborate with other coaches and build valuable partnerships.
You'll gain insights into the industry that others simply can't. You'll share experiences and you'll get to see how other coaches deal with clients, problems, and objections. You should attend this event no matter what.
If we consider everything you're getting for the money you're paying, then this offer is absolutely a no-brainer. It would be no surprise if this program would cost $5,000 or even more. So, it's a great chance to get this program at this price with all the bonuses that are packed with (plus you'll get more bonuses from me).
If this training program with all these bonuses bundled (Eben's and mine) can't help you build a lucrative business in less than 12 months, then I don't know if any program out there can help you.
Additionally, the 90-day money-back guarantee makes this program extremely irresistible.
Other programs come with only a 30-days guarantee, and this shows how much Eben believes in his program.
So, there's no risk at your part. Do your homework, attend the training classes, and if you can't get results within the 90-day timeframe, simply ask for a refund.
Have in mind that just because you're investing in such an ELITE training program that does not mean you'll get the results you need. There's hard work associated with this training and with all the ELITE training programs I whole-heartedly recommend to my readers, followers, and subscribers.
If you're not willing to work hard then this program is not for you.
More importantly, becoming a coaching superstar won't happen overnight.
But it's doable and the potential in this industry is MASSIVE.
Imagine 1 year from now when you'd be coaching clients and watch your income grow. Imagine 2 years from now where you'll be in a position to expand your reach by creating courses, events, memberships, and other digital products, and even writing books to scale your business even further. And then scaling it up to the next level with joint ventures, partnerships, sponsors, affiliates.
This business model is one of the most lucrative models and you have the guidance of a LEGEND plus my everyday help.
I suggest you get registered for the free video training series where Eben explains the program in detail and there will be live sessions where he'll be answering questions.
Wait, There's More…My Huge Bonuses $priceless
PLUS
My Extra 1-year Guarantee
I believe so much in this program, and although the value you're getting for what you're paying is tremendous, and although there are huge bonuses packed by Eben and his team, I'd like to offer you some additional bonuses that can help you get the results you want faster.
And because I want to eliminate any fear you have about Virtual Coach, although it's an exceptional program.
This way, I will fill any possible gaps. 
But before I announce the bonuses I need to introduce myself very briefly.
I'm a marketing consultant since December 2014. I live, breathe, and dream marketing. This is what I do for a living. I help companies sell more of their products, both locally and globally. I offer marketing and advertising services to clients directly and as a marketing publisher indirectly through this website. I also provide private training workshops.
I helped hundreds of brands sell more of their products and services on the web.
I worked with networks, marketplaces, business owners, communities, and local stores.
I helped names like Dean Graziosi, Tony Robbins, Jeff Walker, Nick Stephenson, Ray Edwards, Matt McWilliams, Aidan Booth & Steve Clayton, Jeanna Gabellini, Ryan Levesque, Steve Olsher, Kim Walsh Phillips, Eben Pagan, Revealed Films, software companies like ClickFunnels, OptinMonster, marketplaces like EnvatoMarket, Designmodo, InkyDeals,  Renderosity, Dealjumbo, Snappa, communities like HopeWriters, Wealthy Affiliate, Affilorama, and on and on.
Marketing is the lifeblood of any business. Without it, we lose customers, and without customers, we lose business.
Marketing is responsible for bringing people in, getting eyes on your products, services, offers, and programs.
Marketing also helps you retain customers for a lifetime.
If you need a boost in visibility, if you want to build brand awareness, I can help you.
You can also browse through our network page displaying some of the brands I cooperated with.
Related:
My approach and marketing methods are in alliance with the Virtual Coach program. 
To help you even further I decided to add some extra value to the already extreme package that Eben compiled. And this is to help you realize how much I believe in this program.
And I have to be honest, I only promote HIGH-QUALITY programs that I firmly believe in. It would have been very easy for me to promote every program under the sun, but during my online journey that started in 2015, I only promoted the BEST of the BEST, and I will continue to do so in the future.
I am a huge fan of quality and I don't promote mediocre or incomplete programs.
So, here are my bonuses…
Let me show you how I combine my "7 Ideals" methodology with the "Virtual Coach" training program to speed up my results. Well, I'm already offering private training workshops, so I'm familiar with these service-based businesses but this time I'm following Eben's strategy to level up my game as a coach and upgrade these workshops.
It's an exciting time for me and I invite you to follow me.
Enroll in the Virtual Coach and let me apply the "7 Ideals" to your business at no extra cost. 

I'm not teaching the method, I'm applying it for you but that doesn't mean I'll do all the work on my own.

We'll go through the 7 phases, the 7 ideals to help you develop and hone your own unique voice as a coach, connect with prospects on a deep emotional level, build a marketing machine that produces results for you 24/7, excel as an entrepreneur, and form ideal partnerships to take your coaching practice to the next level.

I've helped 100's of brands since 2014 plus I'm building my own coaching business as we speak. I'm adding coaching to my bottom line and I'm going through the "Virtual Coach" training again to refresh my memory.

That's your perfect chance to work with me 1-on-1 and sneak peek into my soon-to-be-released methodology to the market.
Marketing Your Coaching Services
The Special Weapon Of The 7 Ideals
Marketing your coaching services | Combining Eben Pagan's "Virtual Coach" with my "7 Ideals" method.
The virtual coach training helps you master every aspect of the business model and there are various bonuses to help you in other areas but when you combine it with my 7 ideals, this is when things really take off.
Enroll in the virtual coach today before the deadline and let me apply the methodology to your business and crash the markets with our secret weapon (a special form of live events that doesn't exist)
Building a Coaching Business Workshops
Day #1
Building a Coaching Business Workshops
Day #2
Building a Coaching Business Workshops
Day #3
Unlimited email access and support for as long as you need it (lifetime) (real value $500 – FREE for you)
Email Vault (swipe files, campaigns, headlines that get clicks) (real value $500 – FREE for you)
For the last 2 years, I carefully collected, compiled, and tested thousands of email campaigns, promotions, and headlines. 
Now, I am giving you the best of the best to use them in your business and build a loyal fanbase.
I predict that we need 3-4 months to build a coaching business that works for you 24/7 and that is very profitable. But I'm willing to go as far as it takes.
To Get Your Bonuses
Please Join Virtual Coach Using The Link Below
And Complete The Form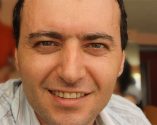 Tasos Perte Tzortzis
Marketing Specialist, Entrepreneur
Although doing traditional business offline since 1992, Tasos fell in love with online marketing in late 2014 and has helped hundreds of brands sell more of their products and services on the web.
He enjoys reading, music & arts, mathematics, chess, coffee, swimming, Audi, and playing with his kids.
Some of the links on this page are "affiliate links". For more information, I refer you to the Disclaimer page