Eben Pagan, a well-known entrepreneur, technology investor, and coaching master as he trained most of today's top coaches announced a brand new live event aiming to help coaches all around the world get clients and grow their coaching practice.
We live in uncertain times, yet coaching as an industry is growing, and it's growing fast.
A few statistics to blow your mind:
$17B are being made every year by coaches
There are 100,000+ coaches worldwide
Professional coaches earn $214 per hour on average
There are 80,000 potential clients for 1 coach
Eben Pagan, James Mel & Annie Lalla
Get Clients Live
Get clients and grow your coaching practice
Join a community of over 51,600 coaches from around the world, and learn how to get clients and grow your coaching business with cutting-edge strategies.
All the guests are high-paid coaches that stand where you want to go and they all built 7-figure businesses.
The hosts: 
Eben Pagan and James Mel say…
Three years ago, James Mel and Eben Pagan created the Virtual Coach training program. We started this company because coaching is a critical skill now more than ever. It's how you can help people identify what they want, and support them as they take action to reach their goals.
The lineup:
Pedro Adao:

an 8-figure entrepreneur, 7-time ClickFunnels 2 Comma Club Winner, best-selling author, Founder of 100X Academy & Fortress Financial Group, and creator of Crush It With Challenges.

Mark Lack:

known as the go-to expert on personal branding and has an A-list client roster. He also has the leading training program on Personal Branding with close to 10,000 students in 50+ countries.

Josh Turner: an entrepreneur since he was a teenager. He is the founder and CEO of LinkedSelling, a LinkedIn marketing agency recognized by many to be one of the leading companies in their space.
Rob Goyette: serving the coaching community since 2007. His proprietary "15-minute Laser Coaching" model allows coaches to sign up clients for a year or more in advance without strategy sessions.
Christian Mickelsen: a leading authority on personal development and coaching, and is the author of 5 bestselling books
Caleb O' Dowd: has grown 5 different companies to 7 and 8 figures in yearly sales. Two of those companies are coaching companies.
Nada Lena: founder and CEO of Rise Up For You, #1 Best Selling Author on Amazon, Leadership and Career Confidence Coach, and TEDx Motivational Speaker.
Alina Vincent: a business strategist, speaker and international bestselling author of "Teach Your Expertise" and "Leverage Your Expertise" books
Claire Zammit: founder of the Feminine Power Global Community, which offers online trainings, advanced courses and coaching, facilitation and leadership certifications that serve hundreds of thousands of women from more than 100 countries across Asia, Europe, South America and the US.
Ryan Levesque: Inc. 500 CEO of The ASK Method® Company, and the #1 national best-selling author of Ask, which was named by Inc. as the #1 Marketing Book of the Year. His work has been featured in the Wall Street Journal, USA Today, Forbes, and Entrepreneur
Maria Murgatroyd: Founder of Live Your Message, where she turns entrepreneurs into Online Superheroes.
Sage Lavine: founder & CEO of Women Rocking Business, a training company reaching over 100,000 women entrepreneurs around the world, and the #1 best-selling Hay House author of Women Rocking Business.
Annie Lalla: seen on CBS, FOX, Elle, Bravo, the I Love Marketing Podcast, and The Smart Couple. With professional certifications in Coaching, NLP and Clinical Hypnosis, her tools extend to metaphoric narrative, role-play and interacting with clients as their highest selves.
Building a Coaching Business Workshops
I host a series of workshops where I build a coaching business following Eben Pagan's "Virtual Coach" training program and combining it with my "7 Ideals" methodology.
So far, I delivered 2 workshops. Daily updates.
Here's my progress:
I've gone through Eben Pagan's report "How to become a virtual coach" and I've identified my coaching niche, it's in the business domain. I've noted down areas of business and money where I often see opportunities for improvement. 
I've also gone through the 6-figure coaching business blueprint and now I know what coaching clients expect from me, how to approach them, present myself as an authority, and I'm ready to give 5-star coaching sessions that help my clients improve their businesses and get the results they need by gaining unparallel confidence and doing all the work on their own. 
The resume is this:
A coach is a facilitator, listener, guide, and supports the client through transitions and transformations in their lives. The coach doesn't do the work, the client does.
I moved forward with my "7 IDeals" methodology to identify a targeted audience,  I gave you an overview of the 1st phase of the methodology, and I explained the process that I need to follow in order to develop my coaching voice. And that is going to happen when I go through the 2nd phase.
I created a "Branded Results Package" and I've gone through Eben's video training series and I watched the first 2 episodes, the coach's secret and charge what you're worth.
The next step is to create a short video explaining my services, and I'll build a landing page where we'll be driving traffic in the next days.
We're also going to create our first info-product as we want to test the market, people's responses, and get valuable feedback before we dive really deep.
So tune in for tomorrow's workshop, which is going to be epic.
If you want to build a coaching practice, or if you want to level up your entrepreneurial game this event is a must.
All these successful coaches are about to share some of their best strategies and will show you how they provide coaching in this new-age digital knowledge economy.
Don't get left behind. Learn from the experts.
Eben is my mentor and a partner. I enrolled in the "Virtual Coach" training 2 years ago and although I haven't graduated due to a very busy schedule, I managed to provide private training workshops.
Now is the time for me to level up my game and add coaching as a service to my bottom line. 
So, follow me as I'm building my coaching business in real-time and register for the free 2-day epic event.
That's it, another review has finished, here on Web Market Support. I am waiting for your comments and thoughts. Till next time.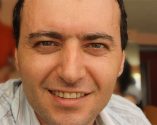 Tasos Perte Tzortzis
Marketing Specialist, Entrepreneur
Although doing traditional business offline since 1992, Tasos fell in love with online marketing in late 2014 and has helped hundreds of brands sell more of their products and services on the web.
He enjoys reading, music & arts, mathematics, chess, coffee, swimming, Audi, and playing with his kids.
Some of the links on this page are affiliate links. For more information, I refer you to the disclaimer page.