Eben Pagan, a well-known entrepreneur, technology investor, and coaching master announced a brand new free masterclass aiming to help people realize the true potential of virtual coaching.
We live in uncertain times, yet coaching as an industry is growing, and it's growing fast.
A few statistics to blow your mind:
$17B are being made every year by coaches
There are 47,000+ coaches worldwide
Professional coaches earn $214 per hour on average
There are 80,000 potential clients for 1 coach
5-Day Instagram Writing Challenge
HOPE WRITERS 
Finding space in your day for writing is difficult, sometimes impossible.
But writing with others adds more accountability and makes writing enjoyable and fun too.
There is a 5-day writing challenge to use the daily prompts as inspiration to get started, improve your writing, and have fun on Instagram with fellow authors and aspiring writers.
It's organized by Hope Writers, a community dedicated to helping authors find their way to getting published and succeed.
Hope Writers is the #1 community for authors in the world. With a team of 20+ members, a community of over 3,000 members, this is the 5th year they exist as a community.
This advertisement is sponsored. For more information, I refer you to the disclaimer page
Eben Pagan & Annie Lalla
The Coach's Secret
The rise of coaching and the best virtual career path
What you'll learn:
Eben will introduce you to the multi-billion dollar industry of coaching that is gaining momentum
Coaching is considered to be the perfect first business to launch
How to take advantage of your unique experiences and knowledge to benefit your clients
Why the internet and mobile technology are your best friends
Which coaching niches are working right now 
Case studies and testimonials from successful coaches, that are just ordinary people, like you and me
Don't forget to join the private Facebook community and do your exercises by downloading the practice kit that will help you identify your unique genius, niche, and productivity opportunities.
More information about this awesome opportunity in my full review.
In the meantime, I am eager to learn your opinion about the first video.
That's it, another article has finished, here on Web Market Support. I am waiting for your comments and thoughts. Till next time.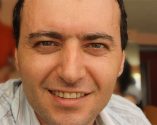 Tasos Perte Tzortzis
Marketing Specialist, Entrepreneur
Although doing traditional business offline since 1992, Tasos fell in love with online marketing in late 2014 and has helped hundreds of brands sell more of their products and services on the web.
He enjoys reading, music & arts, mathematics, chess, coffee, swimming, Audi, and playing with his kids.
Some of the links on this page are affiliate links. For more information, I refer you to the disclaimer page.