Following our conversation on coaching, the industry that is booming even during these crazy times, Eben Pagan, the #1 coach-trainer in the world, has released another invaluable resource to help you turn any conversation into paying contracts.
Because it's not enough to have the knowledge and passion to coach, you need to convince people into accepting your invitations and amaze them with your coaching packages presentations.
When you master the art of getting clients, your business will explode due to fact that you will gain the necessary confidence to present yourself as an authority and appear so professional that your prospects can't help but follow your coaching genius.
Let's see what Eben has in store for you!
Eben Pagan
The Client-Getting Scripts For Coaches
The Client-Getting Scripts
Here's what's included in the free package:
Scripts for getting coaching clients: what to say in each type of situation to turn a conversation into a paying coaching client
The "Client Conversation": what to say in your first session to get a new client (exact words & phrases for the coaching presentation)
The 6-Figure Coaching Blueprint: here's what top coaches who earn $10,000 – $100,000 per month do every day to get clients
Bonus: Video & social client attractor script: what to say in your video or social post to get clients to call you for coaching
The script "Listen for life changes": When you notice that someone has a need, when you notice that someone is going through a change, particularly when they're talking about making a change, make a note to yourself and then the next day, follow up.
Also, there's a script to use to get a coaching appointments,  the ultimate simple coaching script, the power of implications script, scripts to qualify and build trust with your clients, the magic 10-word phrase, scripts for videos, social posts, and scripts to create content. 
How to make the most out of it
Getting a new client and having them buy and commit to your coaching package, it's largely about the words that you say and communicate with your prospects.
Client-getting is one of the new skills that you need to learn in order to be a successful coach. 
In the same way that reading is one of the skills that you need to learn in order to be successful in school.
And it's pretty a tragedy having a perfect prospect in front of you and not knowing what to say to convince them to do business with you. Or even worse, having prospects go through your landing pages and website and not buying your coaching services. 
There are situations and moments in your coaching practice where you need a little help from proven scripts to communicate the real value to your clients.
And some of these moments are critical and you might have to cross a bridge into a new level of connection and trust in the relationship with your client.
So when you're talking to someone who can become a great client, the opportunity will come up to talk to them about your coaching.
Now, if you don't know what to say, the moment passes, and you'll be unable to help them improve their lives. 
When you become a successful coach and you start studying coaching and its processes, you begin to recognize universal patterns about how coaching and client relationships work.
And these universal patterns are what make coaches become highly successful and beat their competition.
These scripts can help you get appointments with prospects, begin coaching them so that they get insights and inspiration to move forward.
And there are specific types of questions that create the most motivation in your new client to take action and sign up with you.
You'll also gonna learn how to make sure your clients are motivated and financially able to afford your coaching services.
Also, there's a magic 10-word phrase that Eben uses to recommend to his prospects his coaching packages in a way that makes them feel secure and confident that you are the #1 coach for them.
And there are scripts that you can use in your videos and social posts to attract even more prospects into your world.
Practice those scripts in your mind and out loud to get a feeling of how natural and personal they can be.
Tweak them a little bit using your own words to really hone your own coaching voice.
How much money in billions of dollars are being made every year by coaches
How much money in dollars per hour a professional coach is getting paid on average
Potential clients for 1 coach
What top coaches do to earn $10,000 – $100,000 per month
In this report, you're going to learn the key mindsets, strategies, and techniques that high-income coaches use to get paying clients and help those clients get great results.
First, people don't buy coaching, instead, they buy the result that they want to achieve.
Highly successful coaches don't sell coaching, they sell results.
Then, Eben discusses the approach he calls "Branded Results Package". And he goes on to give some examples.
He analyzes the "Community Garden" and the 2 things high-paid coaches do.
He also teaches the "Client Hour" and "Content Hour", 2 strategies that can help you climb the ladder as a coach in your industry.
He shares 2 key mindsets for highly-paid coaches and the "5-star Coaching Session".
And he shows you how to ask for referrals and actually get them.
If you're a professional or someone that values learning and education, and you want to build a serious business with coaching, then I highly recommend that you sign up for the "Get Clients Live Event" that's happening next week.
You'll learn from top coaches in the world who are masters at getting clients how to achieve your goals.
You'll learn various techniques and strategies that are proven and get massive results for these world-class coaches.
For example, you'll learn how to get coaching clients with online challenges, networking, personal branding, online marketing, online courses, and so much more.
This event will help you learn from top coaches in real-time and put all the free coaching reports and other downloads that Eben shared into practice.
It's for you if you want to dive deeper into the topic and understand how everything works in this industry. It's a free virtual event that you can attend even on your mobile and it's happening only once per year.
An event you don't want to miss for a multitude of reasons.
You'll find the invitation at the end of the free report.
We're organizing a free training workshop all about coaching and marketing your coaching services to acquire qualified leads and turn them into paying customers.
We'll show you how to use my marketing methodology, the "7 Ideals," to identify and reach your ideal coaching clients, your "ideal coaching zone", satisfy their needs, spy on the competition and analyze your brand's assets, develop your own unique voice, form your own business ideology, create a coaching identity with live social events, and build a machine that produces results for you 24/7 even when you're not working.
Tune in as we're releasing more information about the event.
Building a Coaching Business Workshops
I host a series of workshops where I build a coaching business following Eben Pagan's "Virtual Coach" training program and combining it with my "7 Ideals" methodology.
So far, I delivered 2 workshops. Daily updates.
Here's my progress:
I've gone through Eben Pagan's report "How to become a virtual coach" and I've identified my coaching niche, it's in the business domain. I've noted down areas of business and money where I often see opportunities for improvement. 
I've also gone through the 6-figure coaching business blueprint and now I know what coaching clients expect from me, how to approach them, present myself as an authority, and I'm ready to give 5-star coaching sessions that help my clients improve their businesses and get the results they need by gaining unparallel confidence and doing all the work on their own. 
The resume is this:
A coach is a facilitator, listener, guide, and supports the client through transitions and transformations in their lives. The coach doesn't do the work, the client does.
I moved forward with my "7 IDeals" methodology to identify a targeted audience,  I gave you an overview of the 1st phase of the methodology, and I explained the process that I need to follow in order to develop my coaching voice. And that is going to happen when I go through the 2nd phase.
I created a "Branded Results Package" and I've gone through Eben's video training series and I watched the first 2 episodes, the coach's secret and charge what you're worth.
The next step is to create a short video explaining my services, and I'll build a landing page where we'll be driving traffic in the next days.
We're also going to create our first info-product as we want to test the market, people's responses, and get valuable feedback before we dive really deep.
So tune in for tomorrow's workshop, which is going to be epic.
Go on and download the free report by Eben to discover the beautiful world of coaching, sign up for the live event "Get Clients Live", and get prepared for our marketing training that's happening soon.
Let me know if you have any questions.
That's it, another review has finished, here on Web Market Support. I am waiting for your comments and thoughts. Till next time.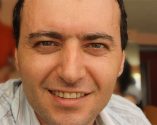 Tasos Perte Tzortzis
Marketing Specialist, Entrepreneur
Although doing traditional business offline since 1992, Tasos fell in love with online marketing in late 2014 and has helped hundreds of brands sell more of their products and services on the web.
He enjoys reading, music & arts, mathematics, chess, coffee, swimming, Audi, and playing with his kids.
Some of the links on this page are affiliate links. For more information, I refer you to the disclaimer page.