Are you looking to sell your own courses online? Do you want to tap into the ever-growing market of digital products and eLearning?
Do you want to find out if Digital U's creator is the real deal?
Are you looking for the best program that can help you in this direction?
I have answers to all these questions!
It's a training program created by Eben Pagan to help you take your knowledge and experience and use it to create an online course, book, or teaching program and sell it online and build a business with.
It's a 90-day course, where you will get Eben's proven templates, systems, and blueprints for building your course or digital product, and your online business.
Notice: DigitalU is included in my Elite marketing training programs list.
The registration doors will open up soon (in a few days from now) but first, you need to evaluate if this program is the right for you. I can help you with this evaluation as I watch Eben closely for the last 2 years and I have consumed numerous of his training books and because Eben is sharing lots of Free stuff to help people understand what the DIgital U course is all about. Have in mind, that the Digital U is another version of Eben's Digital Product Blueprint, with the main difference that Digital U is going to be a live training program and not a static one where you watch pre-recorded videos, lectures, and presentations.
Eben is promising that by the end of the 90-day course, you'll have your digital product DONE, and your online business switched ON.
And the Big Question is…
Why do that? Why bother creating an online course? Is it a viable business model?
eLearning has become mainstream during the last 10 years. People more than ever before are using the internet as a highway of information, to learn new things, and become better versions of themselves.
People are looking for online courses, workshops, webinars, videos, and blog posts because they want to learn. Internet is the medium for them to reach new information quickly, inexpensively, from the comfort of their home, office, or hotel room.
And they learn about everything:
Web development, mobile apps, programming, software, eCommerce, business, entrepreneurship, sales, operations, finance, IT, network and security, hardware, office productivity, personal development, design, marketing, lifestyle, photography, health and fitness, teacher training, music, science, languages, and on and on and on.
Statistics and predictions:
Global eLearning market to reach $325 billion by 2025.
Latin America $3 billion eLearning market – industry outlook and forecast 2018-2023.
Online Learning Consortium report – 1 in 4 students enrolled in online courses (Feb 2016).
Stanford University – The Phenomenal growth of online courses over the last decade.
Dian Schaffhauser – Online course enrollment sees relentless growth (in the USA, online student enrollment has grown for the 14th year in a row.
Dian Schaffhauser – On-Campus enrollment shrinks while online continues its ascent (more than 6 million students took at least one online course in 2015…)
EdTech classroom – emerging tech boosts online education growth over the next 4 years (a study finds that mobile devices, virtual reality, and blending learning programs will spark innovation).
Global eLearning market in billions by 2025
Latin America eLearning market in billions (2018-2023)
Students enrolled in online courses in 2016

25%

25%
Years in a row that online student enrollment has grown
Millions of students that took at least one online course in 2015
Is It Easy to Create and Sell Online Courses?
Although the stats and numbers are pretty amazing, creating and selling digital courses, and building a business around them is not an easy task. You need to learn a few things before you dive into this new world.
You need to find your big idea
You need to learn how to turn this idea into an online course
You need to learn how to build the course
You need to learn how to market the course and get eyes on your digital product
and more.
This is where Eben's program can help you out, one of the best programs in the world.
In a word, Eben is a LEGEND. He sold over 1 Million courses and digital products. And when you hear people like Christian Mickelsen, Lisa Sasevich, or Ryan Levesque praise Eben, you know he is the real deal. These people are all now millionaires thanks to Eben's training programs, courses, and valuable resources.
Eben started out with a single eBook that wrote in a few weeks helping people with dating advice. He built a business selling that book and then he created other online courses and programs teaching more advanced strategies for various niches and markets.
I got my start in business over 10 years ago after my best friend showed me how successful he was selling information products online.
I can still remember locking myself in my bedroom for three straight weeks to write my first ebook.
When I finally finished writing the book, I put it online and went to bed.I woke up the next morning and couldn't believe what I saw…
I had my first sale.
It was only one sale, but more sales came in over the next few days and that's when I knew I was on to something…I kept growing my company and after a few years, my little ebook quickly turned into a multi-million dollar a year virtual business employing 75 people around the world.
That's when I started getting emails from people asking me for business and marketing advice to teach them how to be successful starting and launching their own businesses using my techniques and formulas.
I've been very fortunate to work with some amazing people like Tony Robbins and Sir Richard Branson.
I've devoted several years of my life to create trainings that teach entrepreneurs all my best strategies and techniques for business, marketing and wealth creation.
Interview with Tony Robbins: Tony, the legendary business guru of all times, called Eben Pagan for an interview for his new program at that time, Money Masters. There, Eben explained how he was able to build an online empire by selling out his first eBook online.
Then Tony invited Eben to speak at his Ultimate Business Mastery program, where thousands of business and marketing gurus meet.
Interview with Richard Branson: a special event where Richard and Eben raised money for a charity
USC Marshall School of Business: Eben was invited to speak in one of the top entrepreneurial schools of America. There, he showed students how powerful the business model of creating online courses was.
Since then, Eben has taught hundreds of thousands of people how to find their big idea, turn it into a digital product, and build a business around it.
Eben Pagan's Other Training Programs
Eben has created over 40 courses in various business-related areas.
Starting a Business:
Virtual Coach, How to be an Entrepreneur, How to build a profitable business 

Building a virtual business, 

Presentations that pay, 

Traffic school, 

Turning your talent into income
Growing a Business:
Accelerate, Altitude home study, Business growth mentors
Inner circle, Platinum passport, Wake Up productive
Traffic mastery
Building a Digital Product Business:
Digital Product Blueprint, GURU bootcamp

GURU home study course, How to create an information product

Product Plan, Traffic-intensive training

Blueprint training #1, #2, #3, #4, and #5
Marketing:
Copywriting blueprints, Internet marketing 101, Marketing master plan

Marketing mindset, 

Marketing step-by-step

Modern marketing mastery, 

Print persuasion masterclass

Online relationship marketing
Money and Wealth:
Self-made wealth, Money making blueprint, Money psychology
Successful Living:
Clear communication, 

Connected

How to be creative and innovative, 

Power of persuasion

Seeds of your success
Bloggers

Coaches

Authors

Speakers

Practitioners

Small business owners

Solopreneurs

Anyone with a message

Anyone with experience on a field

People that are ready to take action
People ready to take their knowledge, experience, and story, put it into a course, digital product, or book, and then launch and build a business
People that have already a business but want to scale it up by creating digital products
People that already done most of the work learning what they know, and it's just a few steps to turn that experience into their own courses or digital products
What to Expect from DigitalU
Imagine yourself for a moment several months from now:
You created your first online course
You published it online and it's going to help people around the world
You start building a list of email subscribers
You do a launch
You have people searching for information
These people find you online and they're getting your course
They're getting results you know they can get
You enjoy teaching and sharing valuable information and knowledge
Maybe now you're working on your 2nd course and preparing for a leap in your business
Why am I saying this?
This is to show you the real potential of creating an online business. When I first got started and WMS was a marketing blog I could not imagine the beautiful outcome of what WMS now is. I was earning income by promoting other companies products and services but this business model exploded
Now WMS is a multiple-income streams business:
Direct advertising and marketing services
Website development
Website hosting and maintenance
Copywriting and sales 
Content creation and distribution
SEO and keyword research
Selling advertising space
Sponsored content
Affiliate promotions
Email marketing
and more
How was I able to create these income streams? By constant learning and taking courses like Eben's.
Creating and selling digital products, courses, and programs is a proven system that past the test of time
Proven: Thousands of online creators have consistent success, it works in all kinds of niches, and it's now a system
Flexible: you work when you are most energized and creative, on your time schedule
Low Cost: you can sell the product over and over without having to "print" more of them
Scalable: you don't need a big warehouse or manufacturing plant. You can offer a lot more without taking on more expense
Mobile: you can do it from anywhere, with only a laptop
Profitable: high-profit margins and low costs relative to other business models
Meaningful: the feeling of fulfillment and happiness you get from helping others is great
Fun: you get to meet and make friends with amazing people who are working to grow and develop, and you might even become famous yourself
Your knowledge is your edge in business and in life
More than ever before, knowledge is power
The internet is spreading the power of knowledge at an accelerating pace
Knowledge is the most valuable thing in the world
To help you evaluate his products, Eben has created a series of FREE online video trainings and books and I suggest that you check them out before you decide to enroll in DigitalU.
How to Find Your Big Idea
This is a Free eBook and video training that can help you get started.
Eben says "Each of us has valuable knowledge and expertise that we can use to create an online course, teaching program, or book. Your big idea is the bridge between your unique genius, and your future clients and customers. To find your big idea, answer the questions below. Remember to be specific."
Then he provides some questions and you fill in the blanks.
Questions:
What is it that I'm a natural genius at?
What would I teach people for free if I just had the time?
Where do other people make mistakes that I can see?
Where did I make an intuitive mistake before, that now I don't make, and it makes all the difference?
What is the result that my future students want to get in their lives?
What is the "magic bullet" technique I can teach them to get that result?
Outline Your Online Course or Digital Product
Another Free eBook and video training to help you take your big idea and turn it into a digital product.
Eben says "start with the things that people are already searching for. This way, you can tell anyone who is searching for solutions that your product has them. Next, put these in the order that someone should learn them. Finally, add in all the other elements that you know they need to learn (that they're not even thinking about), including your stories and formulas for getting results.
Questions:
What are people searching for online, specifically?
What order would be best to teach these solutions in?
What else does someone need to learn, that they may not even know to ask for?
Turn Your Course Into a Growing Business
This is the 3rd free video training of the series. 
In this video, Eben explains the 5 modules of building your digital product and your online business, and how they all fit together. And he gives more in-depth information for targeting your niche, creating your product that people want to buy, building your marketing to get traffic and leads, launching your product, and building an email follow-up system.
The 5 Core Modules:
Target your niche
Create a course or digital product
Build your marketing
Get traffic and customers, and do a product launch
Automate your email follow-up and conversion sequence
How to Create a Digital Product that Sells Itself – Free Presentation
Sign Up Using the Button Below to Get 3 Free Gifts:
How to create a digital information product that sells itself
The digital product blueprint
How to create a digital product that sells itself
#1 Start with an outline of the 5-10 things people are searching for most (you need a keyword tool)
#2 Take the things people search for most and create a bonus report to increase the perceived value of your offer.
#3 Use the outline of your book or starter digital product and expand it (go deeper, add more examples, add more exercises, add more case studies, do more Q&A sections). Because people need more depth in a particular training, not necessarily more new information.
#4 When you create a 2nd digital product, offer this product as an upsell when someone buys your first product
Many Ways to Create Your Digital Products
Seminars
Video programs
Audio programs
Teleclasses
Webinars
1-on-1 coaching
Online summits
Masterminds
Membership programs
Niche Tip: Create a New Category
Don't just create a new product, create a new

category

in the mind of your customer
New, more specific products tend to become the

winners

in their category
Create a new category by being more specific, then name it so you can be first
Product Design Mistake: The Data Dump
Most people assume that the purpose of their course or product is to give others

information

But there's another KEY purpose: to make something that people already want to

BUY

It's a

mistake

to just write down or say what you know about a topic, and assume people will pay you good money for this data
The "Quarter Inch Drill Bit"
When someone buys a quarter-inch drill bit, what do they want?
They don't want a quarter-inch drill bit…they want a quarter-inch HOLE
The drill bit is the

feature

, the hole is the

benefit

, the drill bit is the WHAT, the hole is the WHY
Example Case Study: This Class
Eben after asking his students what they want and want to avoid, he's learned that they are most interested in a

few

key things
Targeting their niche, getting their course done, creating their marketing, doing their launch, writing their email follow-ups
So that's what Eben was

teaching

in this webinar…his very best ideas for each of those areas
Product Tip: High-End Often Sells Better
Most people who are starting out with online learning and knowledge products assume that they have to start by creating a 'cheap' product
This can be a winning approach, but it's often better to create a high-end product

first

This completely changes the psychology as you release other products…
Marketing Mistake: Talking About You
Most people who are getting started with their marketing, unconsciously believe that they must talk about

themselves

Yes, you need to talk about yourself, but it should only be

educational

if you do
What should you talk about instead? You should talk about

THEM

, and their needs…
Marketing Tip: Translate The Value
Your marketing

isn't

about your course, your marketing is actually about the value of the result your customer will get with it, so

translate

this value
Ask Yourself: How much time, effort, energy, money did you have to invest to learn, that they will

save

?
Example: Eben sold his dating book for $39.95 online, and compared it to saving the price of a date
Launch Mistake: The One-Shot Sale
Most people have an "instant gratification" mindset when they create their marketing
This is a big

mistake

in the long-run
Instead, build a

series

of free content that "romances" a customer to the point of buying
The

sequence

is the solution
Launch Tip: Move the Free Line
Give away your most

valuable

idea in a free report or video, gets more LEADS
Remember when Eben said that he was doing what he was teaching, and giving you his best ideas for each area?
THAT is moving the Free Line
Follow Up Mistake: Not Communicating
The biggest mistake when following up is being afraid of over-communicating, which leads to

not

communicating
The one mindset shift to make is of

educating

instead of just selling
Follow-Up Case Study: DYD newsletters
Digital U's 5 Core Modules
Module #1 – Your Niche Checklist:
When you are targeting your niche, you are identifying the people who are most likely to buy your course, book, or digital product. It's important to think about their specific needs, so you can visualize them in your mind. This allows you to then "know who you are talking to" as you create your course or product, and then later, your marketing
Step 1: Narrow your niche
Step 2: Use the 3 questions niche test
Step 3: Create your category
Step 4: Name your category
Step 5: Create a customer avatar
Identify a mass audience searching for solutions, create Customer Avatars
Use the 3-question "niche-test" to narrow your niche to buyers
Test your niche before investing time to create your product
Module #2 – Your Product Checklist:
You can make a course or teaching program that does most of the "hard" work for you – the sales and marketing. You can create a product that sells itself… something that people are already searching for and that they want to buy now. Remember what they say in Silicon Valley: "The product IS the marketing
Step 1: Create an outline
Step 2: Get a rapid prototype
Step 3: Use knowledge frameworks
Step 4: Package your knowledge
Step 5: Name your product
Outline based on customer searches so your product sells itself
Identify knowledge you have that is most valuable to customers
Use "rapid prototyping" system to create your product in days
Module #3 – Your Marketing Checklist:
Marketing should feel like a natural conversation with your customer. Marketing can feel good to create and to receive, and it doesn't need to be pushy or salesy.
Step 1: Test everything
Step 2: Use the conversion conversation
Step 3: Use winning, proven, money-making headlines and copy formulas
Step 4: Speak it out loud
Step 5: Make it into educational content and news
Identify key fears and desires of customers who are searching for you
Use the 7-step "conversion-formula" system to create marketing script
Use templates to design opt-in page, website, conversion piece
Module #4 – Your Launch Checklist:
Launches for products and courses create an event that's planned and causes you to GET IT DONE. It motivates you and helps you navigate as you create and launch your course and marketing. Your launch gets your course out into the world, and it also helps start building relationships with other people and businesses.
Step 1: Move the free line
Step 2: Treat your future students like clients from the beginning
Step 3: Offer content and training to future partners
Step 4: Put up an opt-in page for your launch
Step 5: Give the students a powerful reason to enroll now
Move the free line by creating an "opt-in magnet" to get subscribers
Identify and partner with others who already have lists of qualified buyers
Use launch to create your next high-end course
Module #5 – Your Email Checklist:
Email was and is the killer marketing app online. Most sales of digital products and courses are still made by email. Most huge launches use email. Build a relationship by using email with your prospects.
Step 1: Start your email with value
Step 2: Align everything
Step 3: Keep following up
Step 4: Vary your format
Step 5: Make several offers
Script the relationship-building conversation with a new subscriber
Use the 3 proven types of email newsletters to educate and sell
Automate emails in optimal follow-up autoresponder series
As I mentioned in the beginning, Digital U is a newer version of Eben's Digital Product Blueprint. The difference here is that the training is live, not static where you watch pre-recorded videos. This way, you will experience a way better customer service, support, and most importantly, you'll get all your questions answered, and your online product created and launched.
Digital U System:
12 blueprint, tools, and exercises, each with an in-depth video tutorial and training lesson. Six of the blueprint tutorials help you build your digital product, and six of them help you build your marketing systems. 
Live coaching classes:
You get a series of 6 live Coaching Classes with Eben, broken into modules. Every two weeks, you get on a live class together that takes about 90 minutes, and you work together to install the blueprints and models in your online course, your marketing, your launch, your follow up systems, and your business.
Module 01: Orientation Fast-Start
An overview of the system and the different components showing you exactly how and when to use each one
Important mindset secrets that you'll need to succeed, and have fun during your journey
How to set yourself up to get the most from the training over the next 90 days
Module 02: Targeting your Niche
A complete system to find, select and narrow possible niches so you find the "sweet spot" where you can create a product that will sell itself – and don't waste money on unprofitable ideas

How to take your niche and carve out an entire category.

The step-by-step process to create your ideal customer avatar so you have laser focus when building your product and doing your marketing
Module 03: Creating Your Product
7 powerful knowledge frameworks that make creating a high-quality product your customers will love to buy a quick, easy and fun process

Not all products are equal – discover advanced product design strategies so you can command a premium price for any product you create

How to increase the value of your product by giving it the right name. (Note: many customers will judge your product by what you name it, it's important you get this right)
Module 04: Building Your Marketing
A complete crash course on how to get new customers using "Education based marketing", so you don't have to rely on any dishonest or unethical sales & marketing tactics

How to use Eben's proven marketing templates, so all you have to do is fill in the blanks, and you'll have ready to use, winning marketing

How to turn your own story and experiences into the biggest asset you have when marketing your products
Module 05: Launching Your Product
The counter-intuitive technique Eben has used to generate hordes of traffic in every launch he's done. He'll show you what it is and exactly how to deploy it in your business

How to approach new partners and get them excited to say, "YES" to promoting you and your product launch

How to architect an irresistible product offer that makes it easy for your customers to enroll in your product during your launch
Module 06: Email Mastery
How to create and set up the ultimate email follow up sequence for your business to convert the leads you have into buyers

Highest converting email templates so you know exactly how to write emails that will not only provide value but allow you to offer your products

Several simple techniques, tricks, and hacks that will make writing emails fun, easy, and FAST.
Wake Up Productive (Real Value $497) FREE For You
Wake Up Productive Course: Dramatically increase your productivity, decrease your distractions, and DOUBLE what you get done every day.
It's a proven step-by-step system to double your productivity in the next 90 days. You'll discover how to get more done in a single hour than you do now in two, without needing tons of willpower or extreme discipline. It doesn't matter if you're currently at a 9-5 job, if you're self-employed, or even if you're running one or more businesses.
Part 1: Orientation and 'Fast-Start' Sessions

Part 2: Month 1 – Inner game of productivity
Part 3: Month 2 – Outer game of productivity

Part 4: Month 3 – The next level of productivity
It's a course that alone costs $997, and you'll get it free by joining the DIgitalU program.
Marketing Step-By-Step (Real Value $997) FREE For You
How to think like a customer in order to create marketing that attracts a flood of prospects who are already looking for YOUR exact course, book, digital product or service!

How to tap into your customer's' emotional "hot buttons" to trigger buying behavior

Why customer "avatars" is the secret key to your marketing success and how to create one.

Why trying to copy the marketing techniques of successful companies is one of the BIGGEST mistakes you can make

How to position your online course or digital product so you have NO competition…while also making it the #1 product in its category

A proven, step-by-step system for getting traffic and leads, capturing prospects, and converting them to customers

How to dramatically increase sales by giving away something of real value…plus 4 things you can offer to customers for free that will get them to buy a lot more

How to write headlines and copy that really SELL, including all of my favorite headline and copy formulas and fill-in-the-blanks exercises to write great copy instantly

How to design simple web pages and marketing materials that boost your conversions
Tech Tool Trainings (Real Value $1,997) FREE For You
What You'll Learn Click-By-Click
S

etting Up Your Blog

Setting Up Your Landing Page

Making A Downloadable PDF Book

Creating A Membership Website

Doing An Online Survey

Putting Stats & Analytics On Your Site

Hosting A Live Webinar Online

Setting Up Your Social Media Presence

Creating A Website

Setting Up Your Email List & Autoresponder

Shopping Cart & Affiliate Program Setup

Pay Per Click Marketing Setup
One-time payment=$1,997
6 payments of $397=$2,382
Attend your classes, do your homework, and at the end 90 days later, if you don't have your digital product done and launched, just send Eben your homework exercises so he knows you went through the program, and he will happily refund your entire tuition and give you all your money back
Special Bonuses For 1-Time Payments
Product Plan – Video Training Course (Real Value $997) FREE For You
An in-depth course on creating a high-value digital product. It's a deep workshop on getting into the head of your customer, and finding the highest-value hot-buttons they have.
This is also excellent for creating your second or third high-end training or digital product and nailing all of your customer's needs. It's all delivered in an easy-to-follow workshop format, and you also get to learn from some very successful online course and digital product experts.
Traffic Intensive (Real Value $997) FREE For You
The ultimate psychology course on getting traffic. We've had millions of people on our lists, generated by tens of millions of visitors to our websites. I've used many channels to get this traffic, including pay per click, content, affiliates, SEO, partnerships with big companies. Again, this is an advanced course.
Wait, There's More…My Huge Bonuses
To give you an edge over the competition, to ensure you get eyes on your pages, and you get results I am going to offer some complimentary bonuses here so you can make the most out of Digital U.
In order to receive these bonuses, you only have to sign up for the Digitial U course through this page.
Digital U is one of those ELITE programs I firmly believe in, but a few more bonuses, real-time support, feedback, and special services won't hurt you. In fact, the bonuses I am offering are huge and you won't find anything similar online.
A beautiful, professional, and highly-converting website (real value $1,000 – FREE for you)
You need a strong online presence. Your website is your storefront and is responsible for bringing people in. WMS will develop a beautiful, professional, and effective website that builds trust so that prospects can engage with your offers. And when customers feel great, they become promoters of your brand.
What you'll get for free:

Homepage

2 Landing pages (products, services, shop, store, sales pages)

About page

Team page

Blog page

Help page

Contact page

FAQ page

All the Legal Pages (terms & conditions, privacy policy, cookie policy, GDPR, disclaimer, credits)

A Premium Theme (choose from 80 different designs)

Premium Plugins (email optin, social sharing, and more)

A Language that Sells

Powerful marketing collateral

A Modern Website Focused on User Experience
Website hosting and maintenance (real value $60 – FREE for you)
Secure your website, Enjoy Free SSL encryption, Updates, BackUps, SEO, Keyword Research, and more…
What you'll get for free:
1-Year Free Hosting or 3-Months Free Hosting & Maintenance
10 Video-Call Intensive Private Training Sessions on Skype (30-minutes each) (real value $3,000 – FREE for you)
What you'll get for free:
10 Sessions of Intensive Private Training (each session 30-minutes long, every week)

Feedback on your work and progress with the Profiting from Podcasts training

Niche selection, goal setting, future plan

Marketing training (competition, customer avatars, unique value proposition, becoming a publisher, SEO, keyword research, inbound methodology, content creation & distribution, social media, blogging, advertising, email marketing, and more)

Business consulting (online business basics, model components, costs, prices, assumptions, competition analysis, analogs, antilogs, leaps of faith)
Unlimited email access and support for as long as you need it (lifetime) (real value invaluable – FREE for you)
Email Vault (swipe files, campaigns, headlines that get clicks) (real value $500 – FREE for you)
For the last 2 years, I carefully collected, compiled, and tested thousands of email campaigns, promotions, and headlines
Now, I am giving you the best of the best to use them in your business and build a loyal fanbase.
Affiliate Marketing Blueprint (becoming a successful marketing publisher) (real value $300 – FREE for you)
Since 2015, WMS as a marketing publisher helped hundreds of companies sell more of their products and services 
By becoming a publisher you tap into a multi-billion industry without having to own products
Free DBR Marketing Training
Additionally, you can become a Free WMS member and take the Digital Business Roadmap training that will help you understand how online business works.
Here's a quick overview of what's included in my training:
Online business basics, what is a niche, choosing a profitable niche market based on your interests
Niche market breakdown examples, keyword research (strategies, tips, tools I use)
Picking up a domain name, choosing web hosting services, website builders/platforms
Connecting effectively with people, researching the competition, ways to gain online traffic
Digital content production, ways to gain online traffic, SEO (search engine optimization)
Affiliate marketing
Selling advertising space, sponsored posts, native advertising, email marketing, video marketing, social media marketing
eCommerce stores, memberships, online courses, training, consulting
Multiple alternative ways to make money with or without a website
and more…
Recap – What's Included in Digital U
Digital U System: 12 blueprints, tools, and exercises, in-depth video tutorials and training lessons
Live coaching classes
6 training modules
Bonus #1: Wake Up Productive (Real Value $497) Free for you
Bonus #2: Marketing step-by-step (Real Value $997) Free for you
Bonus #3: Tech tool trainings (Real Value $1,997) Free for you
Bonus #4 for

1-Time Payments

: Product Plan video training course (Real Value $997) Free for you
Bonus #5 for

1-Time Payments

: Traffic Intensive training (Real Value $997) Free for you
WMS Bonus #1: A beautiful, professional, and highly-converting website (Real Value $1,000) FREE for you
WMS Bonus #2: Website hosting and maintenance (2 options) (Real Value $60) Free for you
WMS Bonus #3: 10 video-call intensive private training sessions on Skype (Real Value $3,000) Free for you
WMS Bonus #4: Unlimited email access and support for as long as you need it (Invaluable) Free for you
WMS Bonus #5: Email Vault (swipe files, campaigns, headlines that get clicks) (Real Value $500) Free for you
WMS Bonus #6: Affiliate marketing blueprint (Real Value $300) Free for you
Final Review – Conclusion
Eben is absolutely one of the greatest entrepreneurial minds of the modern digital world. He uses ethical and powerful methods, delivering value all along without being pushy, salesy, or scammy.
He gives away for free valuable information that alone can help you build a course or program without having to pay anything in return.
Why is he doing it?
This is how modern marketing works. You give away for free some of your material in order to entice people and get them hooked on you. This way you create a fan base and there are always people that will buy your premium products and offers.
Besides, this is what I do with the DBR free marketing training that teaches you the fundamentals of online businesses and shows you the unlimited opportunities that arise online.
The process that Eben outlines is no different than the DBR approach. You define your strengths, take your knowledge, skills, and current experience and target your niche, your audience. From there, you either create products, promote products and services from other companies, build membership sites, become a freelancer, start a dropshipping business, open an eCommerce store, sell your art or services, and there are hundreds of other methods that you can use to monetize your online presence.
Digital U is a complete, comprehensive, and extremely powerful training that not only shows you how to create digital products that people want to buy but MOST importantly, it shows you how to get eyes on your offers, how to get traffic. Because without traffic, you have nothing, no one knows you even exist.
Eben Pagan has created over 40 business and related training programs and he is the go-to guy for gurus and marketing experts that want to scale their businesses by creating digital products.
Eben's work has been praised by big industry names and has been proved to change Eben's students' lives for the better. He is the real deal, and by following his methods, strategies, and tactics, you'll find yourself with an advantage over your competition.
The digital products you will learn to create by enrolling in Digital U can be used to
start online businesses and improve the lives
of other people around the world.
The
best part is
you can create them easily, cheaply, and sell them fast, and then build your own online empire with them.
And when you create such a digital product, you can sell 1 of them, 10 of them, hundreds of them, or thousands of them,
Imagine the
beautiful outcome
of this scenario.
And it doesn't take more of your time in the future, once you created a course, it's done.
3 KEY Reasons
to create your own digital products
Everyone is reading, watching videos, and listening to information that they search for and find online. 
The amount of time they invest in doing it, it's growing dramatically.
The amount of MONEY they invest in doing it, it's also growing. 
If this is something you want to do right now,
Eben is the BEST teacher in the world
.
Alternatively, you can check what Eben is all about by signing up for his free video training series, and you'll get to download various eBooks for free.
Don't forget to check my Bonuses as well, if you want to scale up your digital business faster, safer, and to get results.
It goes without saying but please keep in mind that investing in such an ELITE program does not guarantee anything if you're not willing to work. Digital U is not a magic pill nor any of the marketing programs I recommend. It's not enough to invest and sit back waiting to get results. This is not how things work. You have to be consistent and apply what you learn.
If you get Digital U, all the bonuses Eben compiled, and my bonuses, and complete your coaching sessions with me on Skype and via email, and you work towards your goals, then I don't see any reason for you to fail.

Instead, in this case, I predict a bright future for you as this business model will unlock unlimited opportunities and will have a huge impact in your career and your dreams.
That's it, another review has finished, here on Web Market Support. I am waiting for your comments and thoughts. Till next time…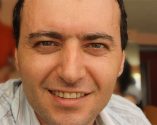 Tasos Perte Tzortzis
Marketing Specialist, Entrepreneur
Although doing traditional business offline since 1992, Tasos fell in love with online marketing in late 2014 and has helped hundreds of brands sell more of their products and services on the web.
He enjoys reading, music & arts, mathematics, chess, coffee, swimming, Audi, and playing with his kids.
Some of the links on this page are affiliate links. For more information, I refer you to the disclaimer page.