I have awesome news to share today!
Claire Zammit, a transformational teacher and leader who has shared her life-changing Feminine Power principles and practices with millions of women around the globe, gives away a free eBook.
Her work has been praised by global thought leaders, names like Marianne Williamson, New York Times bestselling author, Dr. Michael Beckwith, founder of Agape International Spiritual Center, Alanis Morissette, grammy award-winning singer/songwriter and record producer, Barbara Marx Hubbard, author of Conscious Evolution and The Hunger of Eve, Marci Shimoff, New York Times bestselling author, Kris Carr, author of Crazy Sexy Diet, Pedram Shojai, founder of Well.Org and the author of Rise and Shine, and thousands more ordinary women who were able to transform their lives using her programs.
This brand new book aims to help influencers, workshop leaders, coaches, consultants, entrepreneurs, content creators, and visionaries unlock their power, and fill the gap between the possibilities they sense for themselves and how life shows up.
The main premise is this:
How to overcome the #1 barrier that blocks smart, conscious women from accessing their power & realizing their destiny
Dr. Claire Zammit
The Feminine Power Breakthrough
Over 40,000 women from more than 100 countries have graduated from her innovative online Feminine Power Academy, and her Feminine Power Professional Certification Trainings have trained hundreds more to create fulfilling, impactful and successful careers as transformational coaches, facilitators, and leaders in their fields. She is fast becoming known as the "mentor of mentors" for gifted, conscious women.
A successful entrepreneur, the co-founder of Evolving Wisdom, ranked #83 on the Inc. 5000 list of America's fastest-growing private companies and since its inception, it has generated over $50 million in revenue and reached millions of people from more than 180 countries.
I am an active member of Jack Canfield's Transformational Leadership Council and was the recipient of its Achievement Award, and am also a participant in Deepak Chopra's Evolutionary Leaders Forum as well as the recipient of the Just Like My Child Foundation Women's Leadership Award.
I hold a Ph.D. in Transformational Learning & Change from the California Institute of Integral Studies and live in Berkeley, California with my husband of eleven years, spiritual teacher Craig Hamilton.
Chapters:
Home
Welcome
Introduction: the feminine power breakthrough
#1 My Story
#2 Power Center 01: the power to break through your inner glass ceiling
#3 Power Center 02: unlocking your inner GPS and forging an unshakeable bond with your inner wisdom
#4 Power Center 03: the keys to manifesting your destiny
Conclusion
You'll be able to:
D

iscover your true 

"genius"

 and 

share your gifts

 to fulfill your life's purpose and calling

M

ake the shift from simply surviving to 

thriving financially

Attract a romantic partner who is a 

true equal

—or transform your present relationship

Become authentically confident, visible and seen
Release block that may be contributing to chronic health challenges such as depression, anxiety, fatigue and weight issues
Be supported, loved and valued by all the people close to you
Magnetize a support network and exciting opportunities, so you can play your biggest game
Feel like you are finally answering your CALLING to be the woman you were born to become…

And so much more!
Claire was out of money and did not know how to make a living that felt true to her values.
She has done all the things she thought she was supposed to do but she was extremely confused, felt abandoned by life.
The quote by Maya Angelou.
What happened with her friend Malcolm, their conversation, and how this meant to change everything for Claire.
How he met Craig Hamilton, her husband and partner. 
How she co-founded the online educational company Evolving Wisdom, and went on to impact over 1 million people.
What changed and made this possible.
What happened when she met other women coaches.
The difference between masculine and feminine qualities and systems and how this becomes the base of a new terrain.
Power Center #1: the power to break through your inner glass ceiling
What the Feminine Power addresses and dictates. What it reintroduces you to. What it gives you and how this becomes your unique advantage.
What happens with women struggling in the areas of love, belonging, connection, creativity, and contribution.
The question to ask yourself in order to define the core beliefs that form your core identity.
The interesting statistics.
How we show up and behave.
The real connection of life and you.
How the Power Center #1 connects the weakest parts of you with the other part of you and what happens next as a consequence.
The 2 powerful stories that demonstrate the life-altering force of unlocking Power Center #1.
The interview with Jean Houston and what happened next.
The incredible story of Sandra that had visible disability. 
Power Center #2: unlocking your inner GPS and forging an unshakeable bond with your inner wisdom
What happens when we're dealing with things in the domain of the feminine – higher love, belonging, actualization, creative contributions, or natural gifts.
The Power Center #2 unlocks your inner navigation system.
What Claire could not imagine a few years back.
The things that women are yearning to create are bigger than we can imagine.
What is intuition.
How we get stuck in the loop.
You can't reach destiny with strategy only.
Tanya's inspiring story. and her experiment that will take your breath away. 
Power Center #3: the keys to manifesting your destiny
Power Center #3 is all about unlocking the power of support.
How important it is to be supported.
How we act in friendships.
The power of groups.
The "Power Partners".
How to make requests and generate the support you need.
The 3 questions you need to answer to truly find what kind of support you had been receiving in your life o far.
The Power Statement that Claire created.
The exercise that helps you find your power partner. 
We Teach
Marketing &
 Business
Live on Zoom
Your host: Tasos Perte Tzortzis
Schedule an interview so we can evaluate where you are right now, your needs and goals, and we'll give you a detailed analysis of how the workshops work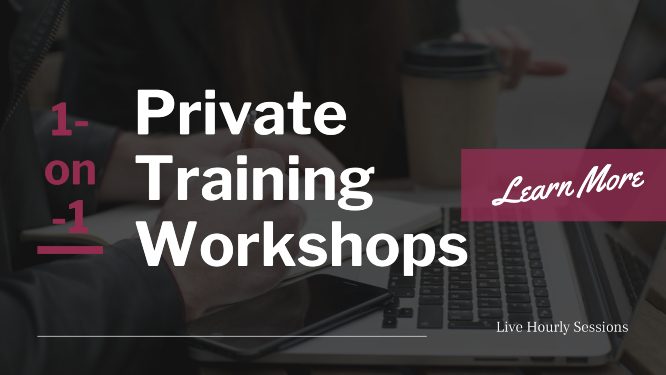 The book accomplished its goal. I realized how different women and men really are and why millions of women suffer all around the globe not knowing what to do.
They want to express themselves in different ways than men. 
Are they asking too much?
Yet, they feel guilty when they try to ask for help, support, and guidance. 
I realized the tremendous power that lies within those women that have a higher cause in life. Those that did not get enough and they seek independence and an environment to feel understood and free.
The stories shared made me reconsider some things.
It's a book you need to get in your hands.
I strongly recommend that you download and read the book right away. It's going to move some mountains.
That's it, another article has finished, here on Web Market Support. I am waiting for your comments and thoughts. Till next time.

Tasos Perte Tzortzis
Business Organisation & Administration, Marketing Consultant, Creator of the "7 Ideals" Methodology
Although doing traditional business offline since 1992, I fell in love with online marketing in late 2014 and have helped hundreds of brands sell more of their products and services. Founder of WebMarketSupport, Muvimag, Summer Dream.
Reading, arts, science, chess, coffee, tea, swimming, Audi, and family comes first.
Some of the links on this page are "sponsored". For more information, I refer you to the Disclaimer page.