When I started participating in social networks I was enjoying it , really.But after a few months and hundreds of new subscriptions later in sub communities , forums and other social environments I felt that I was running out of time.
Oh , I have to Tweet this , oh no , I forgot to publish that in Google Plus , this banner has not been announced in Pinterest.
Running from one network to another like a maniac to publish material , discuss with people and get informed on the latest trends.On top of that I had to attend certificate courses on marketing and design , read unlimited emails and to write content for my blog.
The day has only 24 hours and from time to time we have to sleep as well.
Are you struggling to finish your tasks just like I did?
Hootsuite Review
What is Hootsuite? – Features
Their slogan …"Social media management for any organisation." .. Manage social networks , schedule messages , engage with your audience and measure ROI right from the dashboard.
A tool for managing your social accounts all in one place.
Connect with over 35 popular social networks in just one tab on your browser.
Easy to use application , adding streams , networks and lists is a simplified process.
Schedule your messages for your major social networks.
You can create messages right in the dashboard or you can use the hootlet button to share content from any site (an extension just like the Pinterest's Pin-It button) which makes sharing a handy game.Now you can set the time and day right through the Hootlet , something that Pin-It button can't do.
Upload images , set the time and day and let the application do the rest as you work on other tasks or during your sleep.
You are continuously active on social mediums without even being there.
Bulk upload and scheduling hundreds of messages with one click.
The application works as a link shortener too ( ow.ly) , you don't have to open another tab and visit a URL shortener.Moreover that ensures that your short Tweets (140 characters) will have enough space for your messages.
Ability to add multiple team members in order to ease your workflow.
On twitter you can schedule messages , replies and retweets with the hootlet button that when installed appears in every tweet conversation.
Increase engagement with your audience
As this application saves you valuable time from publishing you have the opportunity to engage with your followers.You can reply to messages through your dashboard , monitor social conversations and search by language or location.
Save future responses to common problems and queries of your customers.
Create , import and share lists of social influencers or important clients.
Easily track interaction history.
The app has a special "Suggestions" feature to get social shareable content , based on your tweeting history.
Measure ROI (return on investment) and Impact with analytics
uberVU – a real time social media solution to deliver usable insights about your company and the topics that matter to you the most.
Core analytics – measures and analyses the effectiveness of your outreach and your campaigns with easy to grasp reports.Track engagement and conversions with insights from Twitter , Facebook , LinkedIn , Google+ and Google Analytics.
Campaigns
A builder application to launch beautiful social media campaigns in minutes.
You can create
Social and Twitter feeds
Twitter , Instagram , Vine and Pinterest contests
Social commerce
Further engage and grow your audience with
Photo , Video and essay contests
Quizes
Polls
Generate new leads with
Sweepstakes
Sign-Ups
Caption contests
Commenting sweepstakes
Voting gallery
Their headline in this section …"Take your brand to your fans…" is absolutely true
Customizable campaigns to match your brand
Extending reach on multiple platforms
Connect with fans everywhere on Mobile
… additionally Understand your fan base even better while
Collecting information that counts
Measuring the impact of your campaigns
Among their clients you can spot Monster , Lids , the American Institute of Architects
In that department you can find very interesting case studies of other companies social campaigns.
Facebook Ads
You can get the help of the experts to reach audiences in Facebook.
Hootsuite Amplify
An employee advocacy solution , ideal for small , medium size or large companies to help their members share social approved content with their personal networks by using a mobile app to synchronize Hootsuite dashboard with brand and curators.
Main benefits
Save time
Measure results
Boost employee engagement
Drive high adoption
Reduce risk
Promote key campaigns
The Platform
Streamline your social workflows
Manage employees by project , department or region.
Set permission levels by people or team
Create tasks and assignments
Designate team leaders to approve outgoing content
Avoid duplicate work and missed messages
Skip email and unneeded meetings
Robust social media compliance solutions
Ensure that your social messaging meets regulatory standards set by bodies like FINRA , HIPAA and others through Hootsuite's integrations with

Nexgate , Social Safeguard

and Global Relay.
Use the content library with its flexible permission levels.
Manage your brand's policies
Double check every post with the two-step approval process
Automatically moderate your content and scan it , including URL's for malware and other risks
Automatically archive your messages.
Add security to your social media strategy
No need to share passwords , just give and revoke access.
Give team members access to publish on your behalf
Stay secure on mobile devices with HTTPS standards.
Instant security notifications
The double approval system prevents mistaken posts
The Extensions
App Directory
A fine select of extensions and applications for business professionals and entrepreneurs.All these extensions can be added to the Hootsuite dashboard to boost your functionality and to provide a custom made experience.
I use some of these but there are literally over 140.More than 100 of them are totally free.
Examples
Tumblr , WordPress , Marketo , Mail Chimp , Flipboard , Reddit , Glassdoor , Blogger , Dailymotion , Flickr , Foursquare , Gmail , Google Drive , Salesforce , Soundcloud , Storify , Stumble Upon , Synthesio , Tailwind , Uberflip.
Now you can better understand how much time you will be saving.But words are not enough if you don't experience it yourself.
Mobile Applications
Hootsuite is available for iPhone , iPad , iPod Touch , Android
The applications ensure complete social analytics , easy scheduling , compatibility with networks , customizable streams so that you can filter out some "Noise" , geo-location and translation.
…Mail Chimp , an autoresponder service , is using Hootsuite applications to manage their teams.
Hootsuite Overview
As you can see Hootsuite is a multi-purpose social media tool that can help any company into  these areas
Social Media Management
Manage the social assets and bring team members together through a dashboard
Social Marketing
Build global brand awareness
Drive ROI , save resources
In depth social media data
Social Selling
Better leads
Shorten sales cycle
Create repeat customers
Social Customer service
Quickly resolve customer issues
Streamline your support efforts
Measure customer happiness
Social Customer service tools that Hootsuite co-operates with
Salesforce
Sugarcrm
Zendesk
Get satisfaction
Nimble
Leadsift
Yammer
Brandwatch
Kapost …. and many more….
In this section you can additionally find these important case studies , white papers and webinars
Social Media Education – the new edge for success
What successful customer service looks like
Brand management with Hootsuite and Twitter
Closing the loop on social leads
Social selling – crush your quota
7 steps for social teams going social
How to use social video to drive results
Engaging followers on Linkedin
Evaluating enterprise social relationship platforms

Hootsuite Services
Professional and security services
Hootsuite understands that every company is unique with different needs,They are willing to get in contact in order to set up a custom flexible plan for any team.
Social security is crucial so Hootsuite provide training on that matter
Partner Programs
You can collaborate with Hootsuite and become a social agency partner to get
Exclusive agency dashboard
Dedicated support from an assigned personal manager and access to an extensive library of resources
Increased visibility as Hootsuite has over 9 million users
VIP access to new products and services.
Reselling opportunities
Training and education
Education to accelerate your business services
The Hootsuite Podium
It is a recently published online Free education service to learn the fundamentals of social media marketing and get industry certification if you want to prove your skills to clients or employers.
I only took a couple of lessons so far but the experience is amazing.
The Hootsuite University
It is open since 2011 and more than 100 thousands of people got product training , education and certification.
Advanced social media strategy certification
A co-operation with the Newhouse school at Syracuse where they offer a 15 modules social media certification program
Custom education
Their goal is to empower your team through scaled and streamline education and deliver custom content for your industry , department or region.
Higher education program
Gives educators at accredited higher education institutions the tools and resources to teach essential digital skills.Since 2012 more than 1000 classrooms and 27000 students have enrolled.
Developers
I will let Hootsuite speak …"whether you want to build and distribute an app through the Hootsuite app directory , or develop a custom app to meet your organisation unique needs , let's work together to invest on the power of social."
Program benefits
Stable , battle tested platform
Comprehensive documentation and resources
Traction with a massive , highly engaged audience
Exposure through promotional programs
Earn money with their paid apps program
Low barrier to entry and cost
Dedicated Support
24 / 7 Hootsuite ensures you will get the support needed.There are step by step guides , webinars and other resources like FAQ's but most importantly the passionate support staff is there.
You can get help at their own advanced department or via Twitter , Facebook or inside the community.
Moreover you can share your ideas
Hootsuite Resources
The resource library is huge
… an endless education platform.For that reason they have integrated an advanced Search Function to get the resources you need by
Content Type
Case study
Guide
HootTip
Infosheet
Toolkit
Video
White Paper
Webinars
Business challenge
Campaigns and promotions
Compliance
Crisis communications
Engagement
General
Monitoring
ROI
Role clarity
Scaling
Security
Strategy
Industry
General
Government
Healthcare
Higher education
Non-profit
Retail
Technology
Transportation
Solution
Customer service
Marketing
Media education
Media management
Social Selling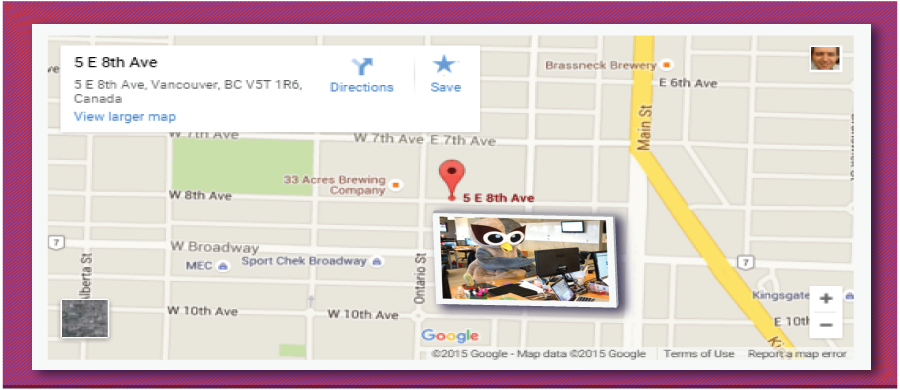 I will highlight some very interesting subjects for further study
How agencies report on real business results
How Hootsuite helped Wiley to achieve a 90% lift in employee engagement
Discover the way that the NYC government tripled its online audience with Hootsuite
A CS guide to social conversations analysis
Using Google+ for business
Social media tips for the retail industry
The catalogue here is so extensive that it would be pointless to go on.
Webinars
Every year they host hundreds of webinars featuring proven social media strategies , hands on tactics and new developments.You can browse the list by
Business size
Location
Topic
or Industry
The extensive library includes recorded webinars available on demand.
Upcoming webinars with Hootsuite
Save hours of time – publish like a Pro
Essential social media analytics
Introduction to social media strategy
How to develop an influencer marketing strategy
… and more
If you are not satisfied with the information found on that material Hootsuite runs of course a
Social Blog
Articles like
How to engage any demographic with a social media campaign
Creative Twitter Poll ideas for your business
The best photo editing apps
Sharing content across social networks
How to convince your boss to launch a social media campaign
Are infographics still relevant?
The difference between marketing to an audience and building a community
5 ways Pinterest can help your career
… and so many more will keep you educated , an overwhelming labyrinth of resources for inspiration , study and personal development.
The previous section was only the Social blog but there is more
Hootsuite Innovation Blog
…"Hatching the ideas and technology that will shape the future of the social web.."
Hootsuite campaigns Freemium
Bridge the gap between paid and organic social media
Improve your productivity on the go with the Hootsuite iOS 9 app
Innovation , global change and more
Working out loud : introducing Hootsuite open source HR (#HootHROS)
Maximize social ROI
Expand customer service
These are only a handful of topics discussed in that section of the Hootsuite blog
The last department of their blogs is the
Hootsuite Life Blog
An owl's eye view of their people , products and community.Again here you will be amazed by the quality of their topics and discussions.
Among them
Virtually tour Hootsuite offices around the globe
#HootJobs – Recruiter Chat
Hootsuite joins the B-Corp community
#BofService – How Hootsuite employees give back to their communities.
Hootsuite Customers – discover how they win with social media
This section includes videos and case studies.
Virgin
Orange
Herschel
University of Cambridge
DavidsTea
NYC
Monster
Marketo
Rockefeller foundation
Five Guys
1 & 1
Mail Chimp
Hootsuite Plans
Schedule – Manage – Measure choosing from 3 options
I will let the image speak , it is pretty clear what you get.
Free 
Up to 3 social profiles , 2 campaigns , Hootsuite University
Pro
50 social profiles , 2 up to 8 campaigns , University , enhanced support
The most important is that the Pro version comes with a 30-day trial , and if you decide to purchase it it costs €7,99 / month.The price is in Euros.
If you want to check it out it would be very kind if you proceed through my link as I am participating in their partnership affiliate program.
Enterprise
Unlimited profiles , up to 18 campaigns , plus more…
so … is there anything else in Hootsuite? … yes and I really enjoy their main quote here
.."not just a social relationship platform , not just a tech company.We are creators , innovators and builders dedicate to revolutionizing the way you communicate."
But before I get into the rest of Hootsuite let's take a look at the …
History
At 2008 Ryan Holmes saw an opportunity to create a better social media experience for businesses.Today Hootsuite counts millions of users and clients.
Leadership
Ryan Holmes – CEO
Steve Johnson – CRO
Ajai Sehgal – CTO
Sujeet Kini – CFO
Irwan Tjan – CISO
Penny Wilson – CMO
and many others
Hootsuite Careers
Be part of something big , give communities a voice , connect brands to the world , spark exciting conversations.Currently open jobs
Applications forms for Vancouver , Canada (describe your expertise and your experience and your own ideas)
or apply for
Business development – Singapore
Hootsuite Labs – Vancouver
Customer success – London , Australia , Toronto
Customer support – Vancouver
Finance – Vancouver
Legal – Vancouver
Marketing – Vancouver , London
Campaigns & Ads – Vancouver
Online Revenue – Vancouver
Platform manager – Vancouver
Interaction designer – Vancouver
Senior UX designer – Vancouver
Sales – Singapore , Australia , Washington , Vancouver , London
Software development – Vancouver , Bucharest
Recruiter – London
Press Releases – News
Stay updated on important news related to the industry.
Here Hootsuite monitors companies like
Inc
Entrepreneur
Adweek
Business Insider
Forbes
Bloomberg Business
and expands on topic concerning the brand.
Media Kit and Press Resources
Company information on location ,maps
Company description
Global offices and Addresses – Vancouver (1 + 2) , San Francisco , London , Paris , Hamburg , Sau Paolo , Singapore , Boston , Bucharest
Bios of all leader members
Media Resources
Photos
User interface screenshots
Promotional Videos
Owl Family Logos and mini designs
Wallpapers
Brand assets – names , logos , guidelines.
Swatches for illustrator and photoshop
Typography

Hootsuite Community
Become a Hootsuite ambassador to showcase your expertise and help them deliver an even better product.
Host a Hootup to connect with social media enthusiasts in your area.
Or use Hootsuite sponsorship for an event.
HootGiving
Here they offer discounts and education for non-profits up to 50%.
They invest for the future with the …
The Next Big Thing
It's a non-profit foundation that empowers the next generation entrepreneurs with the peer & mentor network , work space and technology they need to succeed.
It was founded by Meredith Powell and Ryan Holmes in 2013.This community includes world recognised investors , influencers and other founders that are passionate for innovation.
Here I want to stay on their goals as described by Ryan Holmes
Get the world most promising entrepreneurs out of the classroom and into the business world.
Remove the usual obstacles – grades , degrees and work experience.
Reward ingenuity , accelerate the pace at which a good idea becomes a business reality.
In other words a modern system , away from the classical universities approach , where you only learn , learn and learn without any practical action
There is more to this website if you are interested
Hootsuite Shop
T-shirts , logo stickers for laptops or other devices , umbrellas and more …
I want to underline here that if you shop through that department a portion of the money will go to a charity , the World Wildlife Fund (WWF) , Canada's largest conservation organisation.

Let's do the Math – Personal Experience – Final Words
Hootsuite helped more than I expected.When I signed up I thought it was just a simple tool to schedule social messages and watch streams of social networks in the dashboard.
But as I was getting familiar and while experimenting I felt the true power of having such an application running for me.
For businesses and organisations Hootsuite can provide modern solutions , synchronize teams with easy to use apps , extensions while setting security standards.
Even the free version is a goldmine if you run a blog and you don't have any other team members.With 3 social profiles , extensions and streams installed you will be amazed how easy is to manage your social accounts in one place , with a few clicks.
All the future messages you schedule can be modified before they sent if you decide to change anything on your settings.You can refer to older messages and repeat successful campaigns.
I could go on and on here but I will let you test this application on your own.
Furthermore the Hootsuite University is a giant resource of information that can boost your social authority and improve your activities.I can't describe how powerful the Hootsuite Podium platform is.I can't get enough of education.
Additionally the blog will ensure that you stay informed on the latest trends and will give you tons of ideas to implement for your blog or your business (online or offline).
I hope you find this article helpful and I hope Hootsuite will help you as it did for me.I am waiting for your comments as always.Have you tried the application?…Do you have any experience that you want to share? Till next time.
We Teach
Marketing &
 Business
Live on Zoom
Your host: Tasos Perte Tzortzis
Schedule an interview so we can evaluate where you are right now, your needs and goals, and we'll give you a detailed analysis of how the workshops work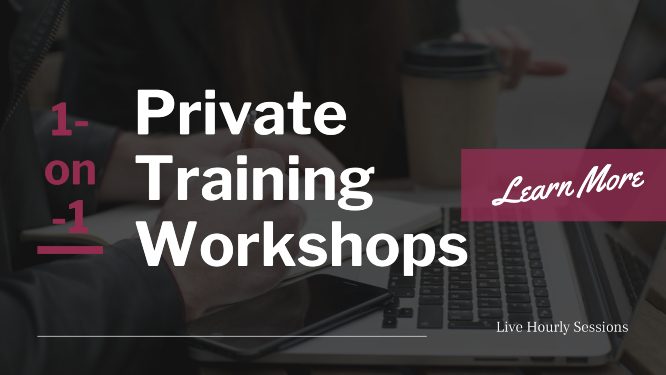 Tasos Perte Tzortzis
Business Organisation & Administration, Marketing Consultant, Creator of the "7 Ideals" Methodology
Although doing traditional business offline since 1992, I fell in love with online marketing in late 2014 and have helped hundreds of brands sell more of their products and services. Founder of WebMarketSupport, Muvimag, Summer Dream.
Reading, arts, science, chess, coffee, tea, swimming, Audi, and family comes first.