So what is branding? And what is direct response marketing? In which should you focus your efforts? What are the differences? Is one more important than the other?
Direct response marketing and branding are different approaches to marketing, to the way we create messaging and campaigns depending on what we want to achieve. 
Let's dive right in!
Direct Response Marketing vs Branding
Direct response marketing is about asking for a response from consumers, motivating them to take action.
Branding is about communicating a brand's values, beliefs, standards, and building its image.
The messages we use in this form of marketing aim to get people to take some kind of action. Whether it is to fill out a form, sign up with their email addresses, or buy our products.
Direct response is immediate and includes strong calls to action. 
It can be used in all kinds of advertising media, TV, radio, print, online ads. 
We may use words and phrases like "today only", "sign up now", "buy now", "limited availability", "call us today", "book a call", "the first 5 people win a smartphone".
We may offer discounts, promote a new feature or an added benefit, coupons and vouchers, bonuses, and so on.
Here, we want to get as much business as we can in the shortest period of time.
It's a short-term strategy that brings immediate results.
Businesses use direct response messages to drive online traffic, to acquire leads, attract potential customers, generate sales, create cash flow, eliminate stocks, offer discounts, or promote a special event.
Most of the time, direct response campaigns have a sense of urgency.
Branding is a long-term strategy that is used to create brand awareness, to build a brand's image, and drive consumers to perceive it as superior.
It's about creating a brand identity, a belief in customers' minds that something special, unique, and different exists, and expressing a brand's vision.
It's about consistency in behavior, customer service, and marketing communications.
As a long-term approach, it needs time before we see a return on investment.
Here, we try to connect a brand to terms like "high-quality service", "trust", "consumer-centric", "unique", "reliable", "proven", "ethical", "unparalleled", "continuity", "stability", "consistency", and related.
We try to create an emotional connection with consumers.
It's about what a brand wants to change that is wrong universally.
We try to create a buzz around a brand, getting people to discuss it.
It's about why a brand does what it does, and a brand's promise.
We may use emotional storytelling people can relate to.
In direct response, we aim for immediate results and ROI (return on investment), whereas in branding we develop a long-term strategy for a brand's image and perception.
Direct response marketing gets results fast and branding may take months or years. 
Branding is about establishing a position in the marketplace and differentiate from the competition and direct response is a call to action.
Branding is a brand's promise to the world, and direct marketing is a brand's offer.
Branding campaigns target the whole population in order to create brand awareness, while direct response campaigns target specific groups of people, audiences, those that have higher chances of taking action. Direct marketing campaigns are delivered to the most interested audiences at the right time.
The performance of direct marketing campaigns is easily tracked with online channels while in branding campaigns the performance usually can't be measured right away. Direct response marketing can be used to further segment groups of people based on their reaction to a specific ad and scale a brand's campaigns by delivering ads only to those people that are most interested in a product or service.
Direct response ads are very targeted and personalized, they provide a lot of information about a product or service outlining its benefits and outcomes, they make a specific offer, propel customers to take action right away with a sense of urgency, are trackable and measurable.
Branding campaigns reflect a sense of superiority, create an atmosphere, and do not call customers to take action rather than perceive a brand as a top name and leader in an industry. 
Where should you focus on
Small businesses and startups are in need of traffic, cash flow, leads, and sales. Starting out with direct response marketing campaigns is more efficient and will bring results as fast as possible.
Businesses with a track record may find branding campaigns appealing and worthy. It takes time to build a brand's image and perception. 
Depending on the stage of your brand, its size, and goals, a combination of both marketing approaches is ideal.
We Teach
Marketing &
 Business
Live on Zoom
Your host: Tasos Perte Tzortzis
Schedule an interview so we can evaluate where you are right now, your needs and goals, and we'll give you a detailed analysis of how the workshops work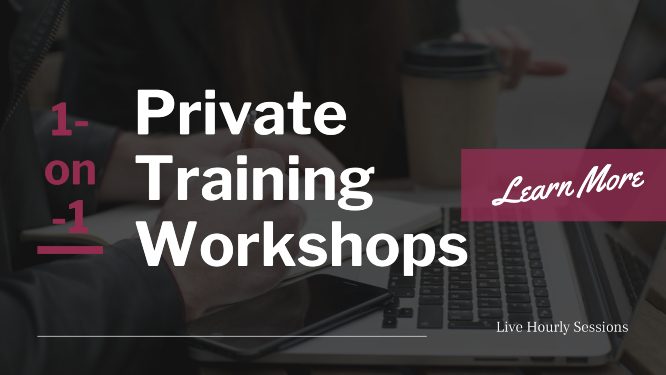 Blasting out direct response ads is the starting point for the majority of brands for a multitude of reasons such as to measure and track performance, segment audiences, and improve messaging before they go all in.
Branding campaigns are most suitable for brands with established authority but that does not mean a startup can't use them. But when you decide to create brand awareness, you need to commit for the long run. 
Do you need help choosing one approach vs the other? Do you need help with your marketing campaigns?
Schedule a free video-call interview to help us understand where you are at your business right now, your needs and goals, and we will give you a detailed analysis of how we work. Then, we'll create the first campaign for you for free to prove we can get you results.
That's it, another article has finished, here on Web Market Support. I am waiting for your comments and thoughts. Till next time.

Tasos Perte Tzortzis
Business Organisation & Administration, Marketing Consultant, Creator of the "7 Ideals" Methodology
Although doing traditional business offline since 1992, I fell in love with online marketing in late 2014 and have helped hundreds of brands sell more of their products and services. Founder of WebMarketSupport, Muvimag, Summer Dream.
Reading, arts, science, chess, coffee, tea, swimming, Audi, and family comes first.