Are you looking for design marketplaces to discover thousands of vendors, designers, and artists for your next creative work?
Are you looking for ways to sell your artwork and designs?
Then this catalog is for you.
We have compiled a list of design marketplaces where you can track an amazing plethora of artwork from designers and multimedia producers across the globe.
These marketplaces bring together multiple vendors and artists to help them discovered by millions of users. These platforms receive tons of traffic and are a great way to sell your media and discover creative work from talented producers.
Let's dive right in!
Main slogan: showcase and discover creative work.
Departments:
Discover (galleries): best of behance, graphic design, photography, illustration, 3D art, UI/UX, motion, architecture, product design, fashion, advertising, fine arts, crafts, game design, sound, creative challenges, top creative tools (photoshop, lightroom, illustrator, indesign, XD, premiere pro, after effects, illustrator draw, photoshop sketch, photoshop mix, stock, dimension, capture, substance alchemist, substance designer, substance painter, fresco, aero)
Livestreams: what's new, adobe live schedule, graphic design, photoshop, illustrator, fresco, photography, illustration, UI/UX, motion
Jobs: search by keyword, job type, location, creative fields.
Categories:
Architecture, art direction
Branding, fashion, graphic design
Illustrations, industrial design
Interaction design, motion graphics
Photography, UI/UX, web design
Cartooning, cinematography, crafts
Drawing, films, graffiti, jewelry design
Makeup arts, music, painting
Retouching, sculpting, sound design
Textile design, toy design
Visual effects, web development
You can search by: keyword, projects, people, moodboards, creative fields, tools, location, schools. You can sort by: recommended, curated, most appreciated, most viewed, most discussed, most recent.
Behance is more of a community rather than a marketplace. They do not take commissions for designs and artwork. But you can showcase your work and take advantage of its traffic to drive potential customers to your offers on external properties or stores that you own.
For that matter they say…"If you are interested in selling work on Behance, you can link to your store directly from the body of the project itself by using captions, descriptions, or project text".
About: It's an Adobe project. Creative people around the world join Behance, entering a community made with their original work and creative process in mind. Here, users showcase their work in the form of profiles comprised of Projects. 
Best Photo Editing Online Apps
The Ultimate List
(Free and Premium)
Main slogan: Join forces with talented designers around the world. Accelerate your projects with millions of ready-to-use products.
Products:
Graphics: icons, illustrations, objects, patterns, textures, web elements, illustrator, photoshop, vector
Fonts: blackletter, display, non western, sans serif, script, serif, slab serif, symbols, calligraphy, handwriting, logo, modern, urban, vintage
Templates: canva, illustrator, indesign, photoshop, mockups, social media, presentations, emails, websites, resumes, cards
Add-ons: photoshop, illustrator, lightroom, procreate brushes, affinity designer brushes, other software, actions, brushes, gradients, layer styles, palettes, plugins, shapes
Photos: abstract, animals, architecture, arts & entertainment, beauty & fashion, business, education, food & drink, health, holidays, industrial, nature, people, sports, technology, transportation
Web themes: blog, business, commerce, plugin, photography, portfolio, landing page, magazine, minimal, non-profit, WordPress, bootstrap, drupal, ghost, joomla, HTML/CSS, tumblr, magento, shopify, opencart
3D: animals, architecture, food, furniture, vehicles, 3ds max, blender, cinema 4D, FBX, OBJ, may, low poly, rigged
You can search by keyword and browse by staff picks, popular graphics, popular fonts, trending categories, tips, tricks, and trends. 
You can open a shop to sell your designs and reach millions of buyers or promote other artists to earn cash. 
Departments:
Blog, collections, community, help center, licenses
Branding eBook, free goods, gift cards, purchase credits
Careers, inspiration, hiring
About: With just an internet connection and some design skills, creators can make a living from anywhere in the world, no matter their race, gender, or background. By connecting them with a network of 7.5 million potential customers, we've been inspired by how our platform has impacted peoples' lives.
Co-founder: Aaron Epstein.
200+
Business & Marketing Tools Collection
Work management, tracking, organizing, payments, accounting, Google, keyword, market, and competition research, SEO, analytics, and related, marketing & advertising, web development, website monitoring, domains & website hosting, coding, and related, design & multimedia, marketplaces, entrepreneurial communities, hiring & outsourcing.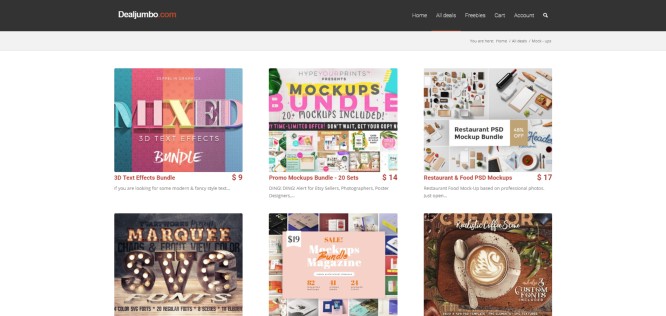 Main slogan: Discounted design bundles with extended license!
Products:
Fonts: creative and unique hand-drawn
Graphics: presentation kits, logos, typography, backgrounds & shapes, abstract, geometric, decorative, posters, flyers, branding and print templates, effects, icons, vectors, illustrations
Mockups
OnSale
Photos & textures: packages and more
Under $10
Freebies
You can become a vendor and open a shop to sell your designs. 
About: Mojmirova 8, 82108 Bratislava, Slovakia. 
Free Stock Photo Sites
The Ultimate List
Regular Updates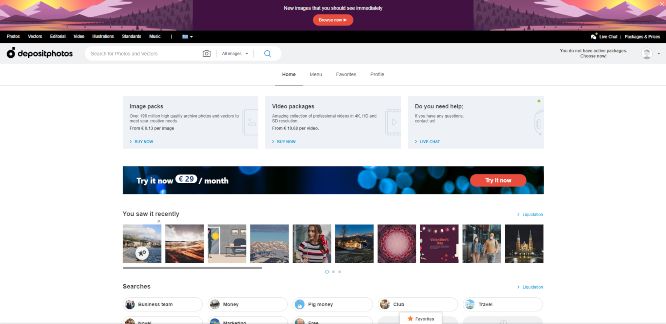 Main slogan: excellent service, hq content, variety of visual material, low prices, advanced search, easy to use website.
Products:
Photos: cities, emotions, outdoor, fitness, lifestyle, science, pets, business & finance, food & drink, nature, architecture, holidays, seasons, health care, medicine, and so much more
Vectors: featured, collections, user's choice, stocks, newest files, free, and more
Editorial: collections, new files, free, FIFA, social media, logo, celebrities, well-established brands, and so much more
Videos: business & office, family, friendship, love, science, medicine, abstract, news & TV, nature, city
Illustrations: classic art, cartoons, modern, graphics, vintage, prints, mosaic, computer graphics, watercolor, collections, authors, 
Templates: beauty, fashion & style, healthcare, food & drink, education, science, technology, industrial, home stuff, real estate & building, transportation, and more
Music: alternative, punk, ambient, kids, cinematic, opera, classical, country, dance, electronic, hip-hop, holidays, jazz & blues, pop, R&B, and more
Stats:
20M+ satisfied customers
195M+ photos, graphics, and videos
240 countries
57K+ file downloads daily
90K+ contributors
You can become a contributor and sell your media (graphics, photos, videos). 
About: a commercial platform that brings authors of high-quality licensed stock photos, graphics, vectors and videos together with appreciative buyers. Thanks to the efforts of talented professionals from all over the globe and our world-class technical solutions, we were able to build a perfect place to marry business with creativity.
Founded by Dmitry Sergeev in 2009. Headquartered in Florida, USA.
Online Marketplaces
The Ultimate List
(Buy and Sell Products)
Main slogan: build your brand with the #1 creative marketplace.
Categories:
Brand & identity: stationery, letterhead, envelope, logo, business card
Business & advertising: powerpoint, poster, catalog, leaflet, newspaper ad, ads, newsletter, menu, calendar, brochure, infographic, email, signage, billboard, vehicles, trade show banner & booth, postcard, pint flyer
Packaging & label
Website & app: banner ad, blog, app icon, button, mobile apps, website, landing page
Social media
Illustration & art: card, invitation, photoshop, illustration & graphics, character & mascot, tattoo
Book & magazine: magazine, book, eBook
Clothing & merchandise: sticker, t-shirt, merchandise, cups, mugs, bag & tote, hat & cap
Services: 
Start a design contest
Hire designers
Buy a design gig
Shop on paintshop
AI logo maker
Studio
Email signature
Stats:
116K+ satisfied clients
5M+ designs
152K+ world-class designers
Trusted by 100K+ businesses
You can explore by testimonials, design inspirations, top designers, awarded contests, learn, events.
You can become a contributor and sell your media.
About: Our community of over 125,000 designers and artists from nearly 52 countries bring the world's best creative talent to your fingertips. What started as a design crowdsourcing platform in 2014 has now grown into a global creative marketplace for entrepreneurs and individuals alike.
Designhill was bootstrapped by Rahul Aggarwal and Varun Aggarwal to encourage creative talents around the world.
Video Marketing Software
The Ultimate List
Main slogan: unlock 4,5M+ items, 72K+ items added this week, 123K+ graphic templates, 50K+ graphics, 2M+ photos, 52K+ presentation templates, 63K+ music tracks, 1,2M+ stock footage.
Categories:
Graphic templates: print, product mockups, websites, UX & UI kits, infographics, logos, scene generators, sketch plugin
Graphics: backgrounds, textures, social, patterns, icons, objects, illustrations
Presentation templates: Keynote, PowerPoint, Google Slides
Fonts: Seriff, Sans-Seriff, Script and handwritten, decorative
Add-ons: actions and presets, brushes, layer styles, Photoshop, Illustrator, Lightroom, Figma, Sketch
Web themes & templates: WP themes, HTML templates, Shopify themes, Bootstrap themes, free WordPress themes
Web templates: responsive, retina-ready, PSD files, Sketch files, admin, email, site, landing page
CMS templates: Drupal, PrestaShop, Joomla, Shopify, Magento, Unbounce, Muse, Ghost, OpenCart, Tumblr
WordPress: themes, plugins, template kits, elements wordpress plugin
3D
Stock video: stock footage, motion graphics
Video templates: broadcast packages, elements, infographics, logo stings, openers, product promo, titles, video displays
Music: music tracks, logos and idents
Sound effects: game sounds, transitions & movement, domestic sounds, human sounds, urban sounds, nature sounds, futuristic sounds, interface sounds, cartoon sounds, industrial sounds, sound packs, misc, sound
Photos: various categories 50M+ items
Code: WordPress plugins, PHP script, Javascript, CSS templates, PrestaShop plugins
eBooks and courses
Free files
Free tools: image resizer, video cropper, video to gif converter
PlaceIt: logo maker, video maker, design templates, free templates, mockups
Tuts+: learn (Javascript, Photoshop, Illustrator, WordPress, how to use PowerPoint)
Other departments and resources: license, ecosystem, careers, help center, become an author.
Sell: Earn more doing what you love. Become an Elements Author. Take your portfolio to the next level. Start earning more money and sell in more places. Applications are now open. Authors are hand-picked by our team to join.
Additional earnings, only the best, 50% share, 1 simple license, no support needed, growing audience.
Who can sell: We're looking for people who can contribute top quality items to Elements. Authors are selected by:
Offering a great online portfolio of existing work.
Consistently creating and offering high quality items.
Creating new items that are on trend with commercial demand.
You can sell all types of digital templates and assets, from graphics and website templates to photography and stock footage.
Plans: millions of creative assets, unlimited downloads. 
Individual plan: from €14.50/mo.
Students: All the benefits of an Envato Elements subscription at 30% off.
Teams: from €9.45/mo/member
Enterprise:

Unlimited creative assets for organizations, agencies and teams of six or more. You need to contact them.
About: As a company, Envato believes that when the community succeeds, we succeed. We're proud to be providing a way for independent designers to earn a living doing what they love. For Elements, we're sharing 50% of net revenue and pioneering the use of subscriber share.
Multimedia
Multimedia resources

 

(AZ directory – images, graphics & design, audio & music, video, animation, themes, plugins, code, apps, tools, education, jobs, buy & sell, communities, freebies)
Free stock photo websites

 

(AZ directory, overviews, reviews)
Video marketing software

 

(AZ directory and overviews)
Beginner's Guide To Making Money Online
The Ultimate List of Multimedia Resources
Regular Updates
Images, Graphics, Audio, Video, Animation, Themes, Plugins, Code, Apps, Education, Jobs, Buy & Sell Art
This is just the beginning of an extended catalog. I will keep the thread updated frequently.
In the meantime, check out the other related resources we have in store for you.
Now, if you're an artist and want help to get your design business running, beyond showcasing your work on these marketplaces, check out our private training workshops dedicated to selling arts & multimedia.
Showcasing your creative work is only the first step toward building a lucrative business online. You need a strong online presence, adding samples of your work frequently, and making relationships.
You also need your own website to demonstrate your professionalism, and of course, to amplify your reach and exposure with marketing.
That's it, another article has finished, here on Web Market Support. I'm waiting for your comments and thoughts. Which tool is your favorite? Which design marketplace should I add? Till next time.

Tasos Perte Tzortzis
Business Organisation & Administration, Marketing Consultant, Creator of the "7 Ideals" Methodology
Although doing traditional business offline since 1992, I fell in love with online marketing in late 2014 and have helped hundreds of brands sell more of their products and services. Founder of WebMarketSupport, Muvimag, Summer Dream.
Reading, arts, science, chess, coffee, tea, swimming, Audi, and family comes first.
Some of the links on this page are "affiliate links". For more information, I refer you to the Disclaimer page