Few days ago I received an email notification from Inky Deals , a website that offers design bundles and I am co-operating with , announcing a new website for exclusive deals , called DealJumbo.During the last week I am following their artwork and offers through their official site and on social media.
"DealJumbo" , a Marketplace for Graphic Design Bundles and Freebies
Website: DealJumbo
It is a newcomer but their deals are appealing and very professional.They started aggressively and they want to spread the word about their brand.
What kind of bundles they offer
Creative and Unique Hand Drawn Fonts
Presentation Kits
Logos
Typography
Photograph packages : Vintage , Retro etc.
Backgrounds & Shapes : Abstract , geometric
Decorative Graphics
Posters , Flyers
Mock-Ups
Textures
Branding & Print Templates
Effects
Graphic elements : Icons , vectors , illustrations
What Else Can I Expect – Freebies
As they want to increase their popularity and presence are offering Freebies quite often.In fact every day I am receiving emails with announcements and Free offers.All you have to do is sign up for the newsletter.Of course it would be very kind if you consider in spreading the word of mouth with your network in cases of Free deals and if you like and appreciate their artwork.
Prices 
The DealJumbo prices are somewhat on the same level with Inky Deals.There are bundles for every pocket but generally I find their prices pretty affordable if not cheap.It is worth taking a look for yourself.These bundles are most of the times smart investments as you purchase packages of design elements in reduced prices.Purchasing independent photos or designs sometimes is tough and cost a lot of money but with these bundles you save a lot at the end of the day.
There is a separate section with deals under $10.
Licenses , Terms of Use , Payment Methods , Refunds
Most deals , both paid and freebies , are available for personal and commercial purposes for you and / or on behalf of your customers unless otherwise stated.
But of course , as it happens with all the distributors , you can not sublicense , resell , transfer or redistribute their deals.You can however direct other people to their website to grab their own copies.
They accept Visa Credit Cards and Paypal.
They do offer refunds under certain terms and conditions.On that matter I would advise you to contact them via their form on their website.
Making Money Opportunities – Vendor Dashboard – Affiliate Program
This is a graphic design marketplace.There are open doors both for vendors that want to advertise their work and for external partners , the affiliates.I am participating in their affiliate program and it is very easy to sign up if you have a blog or in cases you are a designer with at least some social accounts active.
A legitimate online opportunity that can add some sources of income to your affiliate arsenal.You earn 20% on any purchases driven by your marketing efforts.In order to receive payments you must have an active Paypal account.
They proceed with the payments within 30 days of the transaction month's end while there is a minimum threshold of $50 before you start getting paid.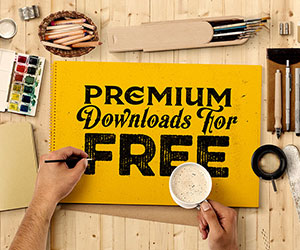 Final Opinion – Conclusion
So far I am very satisfied with their offers and the quality , which is the most important factor in designs.It is a new marketplace , we expect more in the near future , like a blog or other extra features.I will be updating this thread whenever it is necessary.I hope you like their artwork.

Other Design Resources
Related Resources
That's it , I hope you enjoyed another article , here on Web Market Support.I am welcoming your comments and thoughts.Till next time , your online partner.

Make Money Online as Graphic Designer