Brands should invest heavily in customer loyalty. Bold statement? Not at all.
Did you know that retaining customers is way more profitable than acquiring new customers?
According to SmallBizTrends, the probability of selling to an existing customer is 60-70 percent. The probability of selling to a new prospect is 5-20 percent.
80 percent of your future profits will come from just 20 percent of your existing customers.
65 percent of a company's business comes from existing customers.
Pretty impressive statistics, that's why we should make customer loyalty a priority. Because it's not an easy task to acquire customers, once you've get them, you should retain them.
Customer Loyalty Strategies
Let's analyze the core strategies you can use right away to retain customers and scale your business.
Superior Customer Service
This is huge. As we've already mentioned in a previous article, customers aren't just looking for products and services. They need a superior buying experience.
Customer service is definitely the first step toward this goal.
Customers are looking for friendly conversations, they need their questions answered and their objections addressed. 
They want to know how to use your products and services to gain maximum results with less effort. They need to save money, time, and energy.
We all do!
And in any case, they don't want to be treated well just for the sake of money. So make customer service a priority, not just for sales.
Offer them an experience they'll never forget. Train your service team members so they feel confident to answer any possible questions in the least amount of time.
On the other hand, bad customer experience is very painful for any business. People tend to share bad experiences more often than sharing good experiences.
I know I do as a customer and when I have a bad experience, I almost always share it with relatives and friends.
And one more thing. Customer service is more important than the quality of the product or service itself. But that doesn't mean you should lower the quality of your products. No way, you should offer top quality products and superior service in combination.
I would visit a business again to have a great experience with a product that's not fulfilling my needs 100% than to choose a business with a product that's perfect offering bad customer service.
#1 – I really hate it when I call on my phone a brand just to get answered by a machine and then having to wait for a rep. It gets even worse when the 1st rep is not able to solve the problem and passes me to the next rep. I stopped doing it and I enjoy peace of mind.
#2 – I remember when a new local cafe in my neighborhood opened its doors. It's located in a marvelous garden, full of trees, flowers, and beautiful tables.
The outdoor and interior are superb. Coffee is one of the best in this area and all my friends were visiting it very often.
But, they provide very bad customer service. It took them 20 minutes to bring our drinks and here's the worst part…another 30 minutes passed from the moment we called a waiter to pay. Absolutely unacceptable.
It happened again and again. After 3 awful experiences, I never visited this place again. When I discuss about local cafes, I always share my bad experience with others.
#3 – On the contrary, in another local cafe, they serve coffee that's not very bad but not good either. Unpleasant taste, not very strong, unknown brand.
But the place is great and the staff very friendly. They always smile and they discuss with customers.
After 3-4 times visiting the place, the staff remembered my coffee preferences. And not just one waitress, all of them.
Hi, how are you sir today, cappuccino as usual?
This goes a long way, and the customer feels appreciated. I prefer visiting this cafe than the other one.
Selling To Existing Customers
Profit That Comes From 20% Of Existing Customers
Do you know anyone who doesn't enjoy extras as a customer?
You can deliver 100's of extras and rewards to your existing customers.
Membership cards, coupons, discounts, bonuses, gifts.
Depending on your business, and whether it's local or online, there are no limits on the tactics you can use.
#1 – In our hotel, it's our policy, to offer discounts to all existing customers when they visit us again. It doesn't matter how many nights they're gonna stay. They get the discount, over and over again. That's why they visit us again and again.
If an existing customer books a room for a relative or friend, they get the same discount as well.
#2 – I was in the gas station I visit the most. 8 or even 9 times out of 10 I visit this certain station.
I paid 80 euros to the man that served me and I stepped inside the store to claim my points on their reward program. You collect points to exchange them for merchandise (from car accessories to home appliances and related products).
The owner asked me how much I paid and I said 80 euros. He laughed and said, well, take points for 100 euros. I asked why just to see what he's was going to say. You're a customer, aren't you? if we don't look after you, then who else? he said smiling again.
He always gives me extra points no matter how much I spent on gas. He knows how valuable I am as a repeated customer, even if he's losing a few points here and there.
#3 – Here, on Web Market Support. We always reward our clients, sponsors, contributors, and referrals.
We offer bonuses and extras and we overdeliver every single time.
A client expects one advertising campaign, we run two.
Someone sponsors an ad on a page, we feature their brand on the blog page or on high-traffic pages for days or even weeks. We share their content on social media, with email subscribers, and partners. We even share the content they created for other websites with our network.
If someone claims the marketing bonuses we offer with some of our training programs, we overdeliver. If there are 5 bonuses for a specific program, we give away 7 or 8.
But it's not always about quantity, it's about time as well. And time is precious.
For example, the private training video-calls we offer are 60-minutes sessions. We almost never do 60 minutes. 90% of our sessions are 1 and a half hour or even more.
Ask For Feedback And Take Action
The vast majority of entrepreneurs and brands overlook this very important detail.
When I discuss this subject, I often get answers like this:
Why should I ask my customers how to do my work? If they don't like my business, they can go elsewhere.
Oh, come on, I don't want to deal with complaints and negative stuff. I'm already giving my best.
Add a notebook for feedback and complaints in your store, office, or facilities. Ask customers if they could answer a few questions at the cash desk. Have staff asking them about their experience with your brand. Send a follow-up email to ask for feedback and what they want to see changed.
Create a mini-survey, poll, or quiz to collect invaluable data about your business.
Giveaway prizes or other incentives for customers filling out a feedback form and mention you value their precious time.
Collect testimonials from satisfied customers and ask them if they are OK with you using the testimonials on your website.
Now that you've collected some data is time to move forward and improve your product or service. 
Let people know about the changes and that you've done your best to meet their needs. Send them samples of the new product line to enjoy for free.
Brands that take feedback very seriously are the most successful brands. Because they eliminate issues and they respond to customer needs.
Don't forget to monitor your staff as well. By receiving feedback you keep an eye on your employees. You might discover someone that's not working properly and they may cause you some serious damage.
Don't underestimate customer data. It's the most trusted source of information for your business. 
Connect With Customers Regularly
Do not connect with them only when you're about to announce a new product or service, or when you run a special discount.
Don't call then only when you need them to pay or when they forgot to renew their subscription.
Contact them regularly to share news, a blog post, a useful guide, a resource, a case study, a simple email.
This is serious stuff.
By connecting regularly you stay in your customers' minds, they know you offer them value, your brand becomes familiar and personal.
This is how you create a unique customer experience that's not all about money. It's about the relationship, the bond with human beings.
This is how your brand becomes a leader in the industry, a brand to be remembered.
You can also connect with your customers on a deeper level.
For example…you can visit your local clients' facilities for an unexpected good morning and ask how they are doing. You won't believe how great these small actions are.
Back in the '80s and '90s, my father used to hang out with our clients when they were visiting our factory. He was inviting them to lunches, dinners, and events. It goes without saying but he was paying all the bills. And clients were absolutely appreciating that. And we were earning referrals.
Make Customers' Lives Easier
Try to speed up payments or to reduce queues in your store. Help customers by saving them time and reducing their efforts.
Create FAQ and help pages on your website, guides, and tutorials to help customers use your product and services without having them to call or contact you.
Train your staff so they can answer all possible questions fast and accurately.
Every business is different, so you have to continuously collect feedback, monitor customers and staff, and come up with ideas suitable for your brand and that can help your customers save time and resources.
People want to belong somewhere, a tribe, a group, a club, a network. They want to get surrounded by like-minded individuals. One of the strongest emotional motivators.
This is a perfect chance for brands that want to thrive by uniting their customers.
Build a community, locally or on the web and invite your customers to become members. A social media group or an inner forum on your website. For maximum results, offer some incentives.
Participate in this group and interact with your customers to collect data that can be used to improve your services and customer experience.
This way, you empower customers to connect with fellow members and become loyal fans. As a result, your customers will share their awesome experience with their network. 
Recruit The Best Of The Best
It's not enough to provide superior products and services. And it's not enough either to provide an unparalleled customer experience.
You need also to create a team of "A" players.
People that are responsible, decision-makers, productive, passionate, and those with a vision.
Offer incentives and monetary rewards, or even split a percentage of your profits with your managers.
Continuously reward key-members and they will take care of the rest.
Keep Your Promises And Overdeliver
Try to keep your promises and in cases you're unable to do so, acknowledge your mistakes and offer bonuses.
You want loyal customers so you have to be loyal yourself.
Overdeliver whenever you can and you'll watch your company grow. This is one of the most important factors that set brands apart from the competition.
Alternatively, try to deliver your products and services faster, so customers feel surprised and delighted.
Always Keep Your Customers' Needs On Top
There will be times when you'll have to make some important decisions to help potential customers get what they want.
You have to follow this rule, even if it means recommending a competitor.
There might be cases where recommending a competitor won't hurt your brand so much. In fact, I'm sure it will benefit your brand in the long-run.
I was in my hotel, at the reception, when a family arrived during a very busy season. I had no rooms for them and they were in need in the middle of the night.
I decided to recommend a competitor, one with a similar family hotel, and I knew they would have a great time there.
I even called them on the phone to book the room for them, because I did not want them searching and wondering. I booked the room and saved their holiday.
They thanked me for goodnight but they returned. During their holidays, they were using our pool and spending time in our facilities. Moreover, they returned the next season as regular customers.
So, it was a win-win scenario. It might not end up like this, but I wanted to help them no matter what.
Even the most loyal customers might not use our products and services as they used to do. The reasons vary; it might be a health issue, or they don't need our products anymore, they found a competing company in a more convenient location for them and so many other possible scenarios.
It's not the end of the world. But you can do something about it.
Send a friendly reminder, ask if they are OK, and let them know you miss them.
You can use email, a greeting card, or anything you find more appropriate for the occasion.
You never know, some of them might come back. In any case, you have nothing to lose, and you're just sending out a friendly reminder. Even if they don't come back, they will appreciate your concern.
Be Authentic And Transparent
I can't stretch enough the importance of being authentic with all your communications and messages.
When you speak the truth, you sound confident and authentic. On the other hand, you sound robotic and impersonal.
Be transparent no matter what. If your brand deals with problems, let customers know the truth.
Are you going to delay orders due to issues and problems? Let them know, and they will appreciate it. Did you deliver a product or service that did not meet the customer's needs? Admit it and deliver it again.
Don't try to cover things up and come up with excuses. It will hurt your brand's image.
Besides, a brand is the people behind it, and all humans make mistakes, deal with problems and issues in their everyday lives.
Domino's pizza before the glory days. It was known as the pie with a cardboard crust whose sauce tasted like ketchup.
Pretty devastating!
In 2010, the new CEO, Patrick Doyle, decided to speak the truth in a series of candid ads. He did something surprisingly amazing.
He admitted that domino's pizza sucks. 
He was advised to do so by their advertising agency, CP+B. They believed that the traditional "new and improved" approach wouldn't work because customers didn't actually love Domino's pizza. Instead, the agency advised that Domino's be transparent and honest about their problems, letting people know they understood that their pizza was not very good, and informing them that they had listened and fixed the problems.
Provide Value With Your Content Marketing
We've already analyzed various reasons that prove content marketing boosts business.
But content marketing has to be executed properly. You need an overall strategy to align your messages with customers' needs and expectations.
The most effective way to produce content your customers enjoy is by providing value. There are hundreds of options when it comes to content creation, but one thing stays the same no matter which content format you'll choose. Value.
Content creation is not about sales pitches and promotions, discounts, and coupons.
Content creation is the bond between brands and customers.
The more value you provide, the easier and faster you build trust with your audience.
Related: 
And there are various formats you can use: 
Blogging

Videos

Podcasts

Webinars

eBooks

WhitePapers

Reports

Interactive content

Free courses

Email newsletters

Free tools/software

Case Studies

Infographics

Quizzes

Polls/Surveys

Questionnaires

and more
You can share content on your website, other online properties, social accounts, pages, and profiles, forums, communities, etc.
We Teach
Marketing &
 Business
Live on Zoom
Your host: Tasos Perte Tzortzis
Schedule an interview so we can evaluate where you are right now, your needs and goals, and we'll give you a detailed analysis of how the workshops work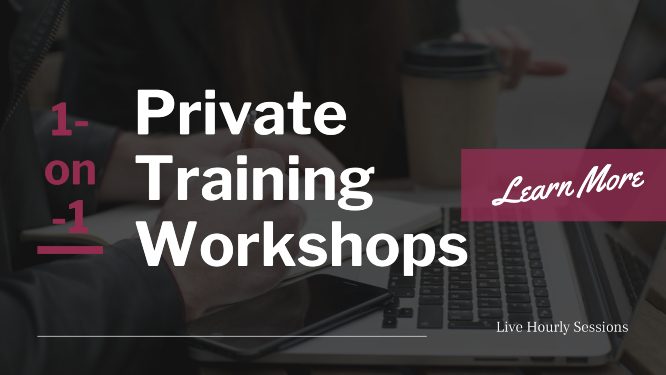 As you can see, customer loyalty is a whole new science on its own. It takes time, research, commitment, responsibility, and a desire to improve your products, services, and strategies to meet your customers' needs and exceed them.
Brands that invest in their customers are those that reap the rewards.
Don't lose another day!
Do you need help in getting started with customer loyalty?
Let us help you with effective customer loyalty strategies, tactics, and research that bring results. Your brand deserves it.
Request a free demo today!

Tasos Perte Tzortzis
Business Organisation & Administration, Marketing Consultant, Creator of the "7 Ideals" Methodology
Although doing traditional business offline since 1992, I fell in love with online marketing in late 2014 and have helped hundreds of brands sell more of their products and services. Founder of WebMarketSupport, Muvimag, Summer Dream.
Reading, arts, science, chess, coffee, tea, swimming, Audi, and family comes first.