All of us can point to times that we've been asked to work with others on a project. Maybe we have had some nightmare experiences where the group dynamic goes to pieces, and you find yourself having to cover for other people's mistakes.
Hopefully, though, these are the exceptions. For most of us, collaborative work means sitting down with the rest of our team, dividing responsibility and deciding who does what, then coming together to unite the activities.
But this process is not true collaborative work – it's actually just cooperation.
Cooperative groups are loosely affiliated based on shared values, where the most intimate interactions people have involve swapping workspace news on their breaks.
People might toss their ideas into the middle of the ring and bounce concepts off each other, which might lead to a new idea or two.
However, cooperation is not collaboration.
Collaborative Creativity: A New Level Of Thinking
How to Be Collaborative at Work?
Collaborative work is a deeper process based on a strong foundation of trust and a united vision for the goals you want to meet.
Collaborative work means depending on the other members of your team and forces each member to rely on the efforts of everyone else.
So how do you go from cooperation and elevate your process to finally build collaboration?
Here are the key factors in ensuring collaborative creativity that can guarantee that your team becomes more than the sum of its parts and can lead to genuine innovation and creative problem-solving.
For your team to be invested in the outcome of a project, a sense of ownership of the work has to exist. This won't come from a rigid vertical management structure, where all members are expected to follow orders to the letter, as this leaves no room for creative contributions or individual input.
A collaborative work environment empowers your team to make crucial decisions so that they're more likely to relish responsibility and take more pride in their work and the outcome. Because of this extra investment, you're more likely to see teams thinking outside the box and going beyond the call of duty to bring home the best possible result.
While you need space for lateral approaches to foster a collaborative work style, team members still have to show up on time and fulfill their responsibilities.
Each member of the team needs to know that the rest of the group has their backs. In sports, for example, players cannot take risks if they don't feel confident in the safety net that the rest of their team will provide.
Dependability also helps build trust and gives teams the confidence they need to take risks and innovate.
Out of all the keys to creative collaboration, trust may be the most important. Without trust, a team cannot maximize the combined potential of their individual talents.
Trust means that team members will be empowered enough to make contributions without the fear of being negatively judged.
Trust is also critical for working through any conflicts that might emerge in the group and is key to nurturing a respectfully collaborative workspace.
While too much structure can inhibit creativity, even the most collaborative projects need a framework to help execute ideas. Milestones aren't the be-all and end-all for the health of a project.
But having collaborative work platforms combined with broad goals that you can break down into objectives will set your group on a path to success.
A shared vision is more than a pre-packaged statement of intent that your team is meant to conform to. A shared vision refers to a unified vision for the aims, goals, and desires a team has for their work.
You want everyone to be on the same page as to the destination, but with the freedom to decide on the particulars of the journey up to that point.
This is why every project needs to start with an honest and open brainstorming session. This allows every member to contribute their ideas and visions to a project so that the results reflect the contributions of every single team member.
Never neglect this ideation stage, as it's where the seeds of truly collaborative work are planted.
Creative collaboration usually doesn't take place in an atmosphere of severe gravity. A playful tone needs to exist to allow people the freedom to express themselves for collaborative work.
When you look at some of the biggest success stories in modern businesses like Apple or Google, you'll see a sense of whimsy underlining their company cultures.
This sense of humor and fun helps encourage creativity and alternative ways of approaching a challenge that can result in maverick innovation.
One of the things that hold back teams and even whole companies is a lack of candor and transparency. Teams need to be honest about both their work and their business processes so that people can take responsibility when an approach isn't working and identify the moment when it's time to do something differently.
When people don't feel comfortable enough, to be honest about themselves, it results in people passing the buck and covering their mistakes to save face.
This means that unsuitable group contracts for collaborative work continue to be employed when a better approach to a problem would prove more successful and save time and money.
Collaborative work is the work that can offer the most creative and intuitive solutions to almost any kind of challenge. Cooperation results in people adding their talents to a project.
However, collaboration means these talents are multiplied, and the results are much more significant.
Not every workplace needs collaboration.
But why pursue linear kinds of thinking when collaborative work could bring real breakthroughs? When collaborative work takes place, the group will go through a flow experience and find themselves completely lost in the zone, where they realize they're contributing to something bigger than themselves.
Together, people can use collaborative work to achieve goals that they could never have reached by themselves.
Can you answer the question "How does collaboration work"?
Let us know in the comments section below.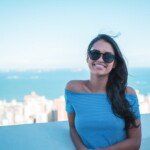 Emily Moore
English and Programmatic Teacher
Emily Moore is an English and programming teacher with a passion for space and blogging. She believes current space investment and research should focus on conserving our planet's resources. With satellites in orbit, it is easier to obtain relevant data on any changes in the environment. This, in turn, should help people quickly solve any problems.