More awesome news today!
Claire Zammit, a transformational teacher and leader who has shared her life-changing Feminine Power principles and practices with millions of women around the globe, gives away a free eBook.
Her work has been praised by global thought leaders, names like Marianne Williamson, New York Times bestselling author, Dr. Michael Beckwith, founder of Agape International Spiritual Center, Alanis Morissette, grammy award-winning singer/songwriter and record producer, Barbara Marx Hubbard, author of Conscious Evolution and The Hunger of Eve, Marci Shimoff, New York Times bestselling author, Kris Carr, author of Crazy Sexy Diet, Pedram Shojai, founder of Well.Org and the author of Rise and Shine, and thousands more ordinary women who were able to transform their lives using her programs.
This brand new book aims to help influencers, workshop leaders, coaches, consultants, entrepreneurs, content creators, and visionaries whose target audience is women. 
The main premise is this:
The blueprint for coaches, workshop leaders, and change-makers who want to empower and serve women at the highest level.
Claire Zammit
The Visionary's Guide To Empowering Women
Over 40,000 women from more than 100 countries have graduated from her innovative online Feminine Power Academy, and her Feminine Power Professional Certification Trainings have trained hundreds more to create fulfilling, impactful and successful careers as transformational coaches, facilitators, and leaders in their fields. She is fast becoming known as the "mentor of mentors" for gifted, conscious women.
A successful entrepreneur, the co-founder of Evolving Wisdom, ranked #83 on the Inc. 5000 list of America's fastest-growing private companies and since its inception, it has generated over $50 million in revenue and reached millions of people from more than 180 countries.
I am an active member of Jack Canfield's Transformational Leadership Council and was the recipient of its Achievement Award, and am also a participant in Deepak Chopra's Evolutionary Leaders Forum as well as the recipient of the Just Like My Child Foundation Women's Leadership Award.
I hold a Ph.D. in Transformational Learning & Change from the California Institute of Integral Studies and live in Berkeley, California with my husband of eleven years, spiritual teacher Craig Hamilton.
What you'll learn:
The revolutionary shift from achievement to self-actualization millions of women are making… and what you need to know to support and empower them fully
The

 

3 hidden "Power Blocks"

 

that are preventing your female clients from achieving their desired results—which few coaches or workshop leaders are trained to address
How to unlock the

 

3 Feminine Power Centers

 

that will enable your female clients to manifest the greatest possibilities in their lives
The

 

8 New Coaching and Workshop niches

 

currently in HIGH demand from this group of "awakening" women (that few change-makers are even aware of!)
There's a global sea-change happening, and women don't just want to achieve success…
They want to become themselves fully, unleash their gifts, discover their purpose, experience deep intimacy, create thriving relationships, awaken their spiritual potential, and make a difference in the lives of others!
And change-makers like YOU need to know how to help them ignite their highest potentials!
The Power Paradox and the rise of women in the 21st century.
Women now control 20 trillion in annual spending. According to Time magazine, "We are on the brink of a massive power shift, a grinding of the gears of history."
Fast Company declared that "women as a group have the power to define this century and beyond"
Women are graduating in higher numbers from college than men.
The Dalai Lama even prophesied that "Western women are going to save the world."
But on the other hand…
Over 20% of women are on antidepressants (not counting those of us who feel unhappy and unfulfilled and aren't on antidepressants).
6 out of 10 women experience overwhelming financial stress—many to the point where we can't sleep at night—and not sleeping is the #1 cause of chronic illness!
The Power Paradox research reveals that women are now yearning for something more that's beyond equal access to power in the world as it is.
The historic shift to self-actualization.
The 5-level womens' needs pyramid.
The stage in which so many women in our society now find themselves.
The new problems point to new opportunities.
With what women are aligning now.
The problem at the new level.
The Harvard Business study.
Claire's powerful story as she was nearly out of money.
Traveling around the world for wisdom. 
What her friend Malcolm said.
Craig Hamilton, the love of her life.
What happened when she discovered the Feminine Power. 
Is Feminine Power inherent or not?
The power blocks and invisible barriers.
The 3 hidden blocks described in detail.
The 3 Feminine Power Centers.
The 3 Power Centers.
The keys to unlock them.
The 8 new coaching/workshop niches.
What happens when you unlock the power centers.
Huge opportunities for anyone.
What Claire identified after researching 20,000 women cases.
The 8 workshop/coaching niches.
The key to effective change.
The story of her student, Jada. 
The opportunity she needed. 
The 3 core blocks to accessing your own inner GPS.
The story of her student, Pamela.
What happened within 12 months.
We Teach
Marketing &
 Business
Live on Zoom
Your host: Tasos Perte Tzortzis
Schedule an interview so we can evaluate where you are right now, your needs and goals, and we'll give you a detailed analysis of how the workshops work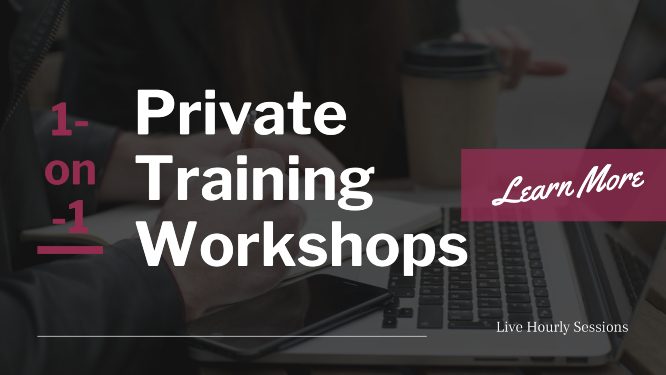 You have to read the book to understand what Claire has discovered throughout all these years and how to unlock your own Feminine Power.
The stories shared inside this book will cause you to wake up or even cry. I warned you.
I strongly recommend that you download and read the book right away and also register for the upcoming seminar that's happening on March 19.
That's it, another article has finished, here on Web Market Support. I am waiting for your comments and thoughts. Till next time.

Tasos Perte Tzortzis
Business Organisation & Administration, Marketing Consultant, Creator of the "7 Ideals" Methodology
Although doing traditional business offline since 1992, I fell in love with online marketing in late 2014 and have helped hundreds of brands sell more of their products and services. Founder of WebMarketSupport, Muvimag, Summer Dream.
Reading, arts, science, chess, coffee, tea, swimming, Audi, and family comes first.
Some of the links on this page are "sponsored". For more information, I refer you to the Disclaimer page.