Social media marketing is now considered the best means of brand awareness and increasing sales.
Businesses of all sizes try to have an active social presence to keep in touch with their customers and reach out to more potential ones.
Of course, managing social media activities is not an easy task as there are lots of competitors in every niche. In fact, reaching out to niche audiences, increasing followers, creating informative content, engaging with users, and analyzing the performance are all time-sucking tasks.
Fortunately, there are some solutions to this problem. Social media automation tools can greatly help you in this regard.
That's why we gathered a list of the top automation tools you can use in 2022.
9 Best Social Media Automation Tools in 2022
Hootsuite began providing services in 2008 and is now one of the most well-known social media automation platforms.
It's a comprehensive platform that provides marketers with a lot of flexible features when it comes to social automation.
It works with practically every social media network, including Twitter, Facebook, YouTube, Instagram, Linked In, and others.
Its features include scheduling, regular reporting, ROI evaluation, real-time updating, and brand alerts.
Hootsuite also offers features such as location-based content search, social media influencer tracking, and free personal accounts.
BuzzSumo is another well-known social automation platform and is a content-focused one. In reality, BuzzSumo simplifies things for marketers by allowing them to track online content and evaluate its relevancy and success.
This allows businesses to take advantage of the value of viral content in real-time. BuzzSumo's capabilities include post-publication and timetabling, location-based content analysis, site and platform compatibility, integration of numerous social networks, and influencer tracking.
Additional capabilities include a material and query analyzer, a conflict alarm, and monitoring rival company intellectual ability.
200+
Business & Marketing Tools Collection
Work management, tracking, organizing, payments, accounting, Google, keyword, market, and competition research, SEO, analytics, and related, marketing & advertising, web development, website monitoring, domains & website hosting, coding, and related, design & multimedia, marketplaces, entrepreneurial communities, hiring & outsourcing.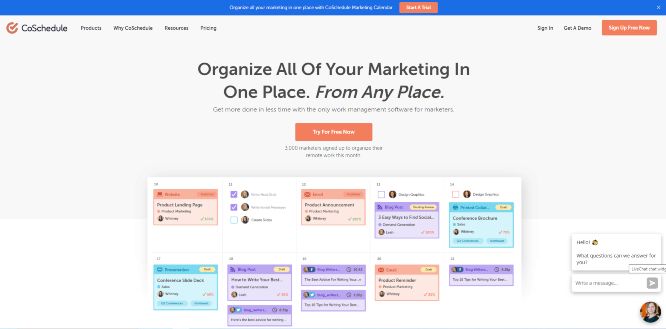 CoSchedule, as the name implies, makes it much easier for marketers to plan ahead of time for their social media services. It is a highly recommended tool for social media marketers that want to handle several accounts in one place.
It enables you to schedule more than 60 social posts at once, making it a breeze to organize your social media marketing tasks calendar. A social management tool, an article analyzer, a social mailing service, and an analytics tool are among Coschedule's other functions.
It also has a lot of tools for other marketing aspects like the future session schedule and content organizer.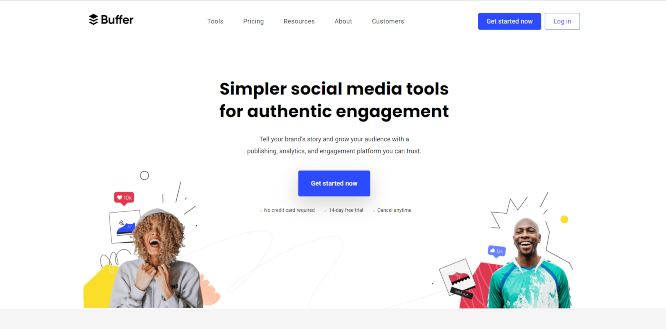 Buffer is an excellent tool for social automation, whether you're a social network firm or an e-commerce site. Buffer's main features include bulk scheduling and managing various social networks with ease.
This tool can help growing businesses leverage social media to expand their brands to their full potential. Social posting and scheduling, social correspondence, analysis, and tailored reporting are all basic functions.
A simple interface makes it simple to deconstruct complex social business operations. Sharing knowledge on the internet also allows you to communicate more effectively within your community.
Crowdfire is a user-friendly social media tool for tracking your online presence and automating your activities.
One of the most useful features of this management tool is that it alerts you to followers who aren't fully engaged. You may then unfollow them to boost your engagement rates.
More importantly, it offers a fantastic scheduling tool that allows you to choose between two manual and automated schedules. Scheduling can help you gain the most exposure and, as a result, boost your social media marketing results.
Finally, its analytics tool provides you with essential data like the number of followers, likes, mentions, and retweets you've received.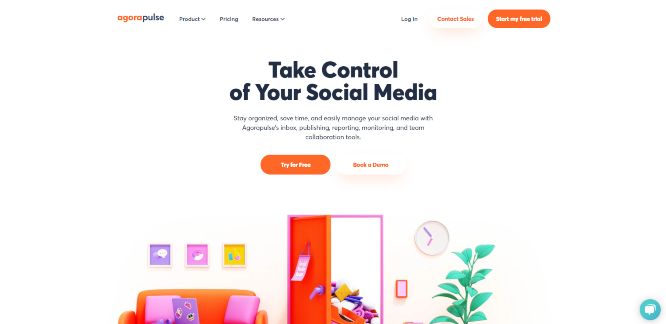 AgoraPulse is one of the greatest social automation solutions available out there. It has all of the features that a social automation platform should have.
The solution includes capabilities such as spontaneously organizing and scheduling social content across several platforms, social content performance monitoring, team collaboration options, and republishing features. It also enables smart insights to predict future trends.
Kicksta is a leading organic growth solution that uses automated features to help you reach specialized audiences on social media sites.
In this manner, you may grow your Instagram page's specialized following and earn enough money without needing to acquire current accounts.
Kicksta will also help you market your products/services and get them in front of the proper audience so you can focus on creating content.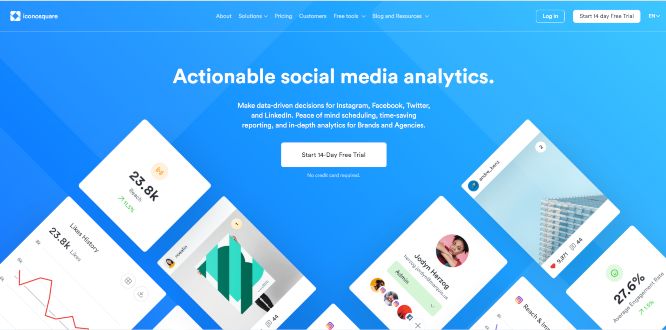 Iconosquare is one of the most useful social media analytics platforms, allowing you to make data-driven decisions on Instagram, Facebook, and Twitter. As a consequence, people looking to flip Instagram profiles may utilize it to ensure that the accounts are legitimate and well-engaged.
For your brand, you'll get worry-free scheduling, time-saving reports, and in-depth analytics. This is something that more than 10,000 agencies and businesses across the world are taking advantage of right now.
As you know, the competition in social media marketing is so severe. Thus, you can't succeed by relying just on a poor social presence.
Recently, social media automation tools have become an important aspect of marketing. They offer several tools for content production, curation, publishing, tracking, and analyzing.
Consider using the tools offered above to increase your social performance and boost your business.

Homan Wilkinson
eCommerce Expert
Homan Wilkinson is an eCommerce expert with more than 6 years of experience in digital marketing. He has worked with well-known companies like Social Tradia and has authored a considerable number of blogs about online shopping, social media marketing, and SEO.
Multimedia
Multimedia resources(AZ directory - images, graphics & design, audio & music, video, video marketing, animation, themes, plugins, code, apps, tools, education, jobs, buy & sell, communities, freebies)