The #1 Skill of High-Paid Coaches
THANK YOU FOR SUBSCRIBING
Build a coaching business you truly love in 90 days, help your clients become better versions of themselves, and tap into a "booming" industry that is growing day by day
Eben Pagan | Coaching Master
Tasos Tzortzis | Marketing Specialist, Lifetime Entrepreneur
"Virtual Coach" is a training program created by Eben Pagan to help people build a coaching practice they truly love.
In a nutshell, it's a comprehensive system including everything you need to become a master coach and launch your coaching practice in just 10 weeks. If you're a coach already, the system can increase your coaching skills and help you build a platform for getting clients online.
Ideal Audience – Who is it for
Coaches already in business
Wannabe coaches
Entrepreneurs and small business owners
Bloggers
Website owners
Influencers
Experts
People with a passion
People with a following
Anyone with a message
Anyone with experience on a field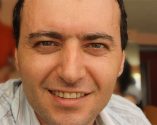 Tasos Perte Tzortzis
Marketing Specialist, Entrepreneur
Although doing traditional business offline since 1992, Tasos fell in love with online marketing in late 2014 and has helped hundreds of brands sell more of their products and services on the web.
He enjoys reading, music & arts, mathematics, chess, coffee, swimming, Audi, and playing with his kids.
Welcome to this exciting journey. Let's do miracles!

Tasos
1 Video-Call Intensive Private Training Session on Skype or Zoom (1-hour long) to help you realize the enormous potential of becoming a virtual coach plus I'll walk through Eben's training members' area
Virtual Coach Free Video Training
LIMITED TIME
Eben is a well-known entrepreneur, teacher, and technology investor. He's launched and invested in many companies, selling over 100 million dollars of products and services in the process.
He's devoted the last years of his life to the study of opportunity and creating training that teaches entrepreneurs all his best strategies and techniques for business, marketing, and wealth creation.
He sees entrepreneurs as the dreamers, innovators, and doers that make the world a better place through their businesses and what they create.
His philosophy:
Give away 10X more value than you ask for in return.
Interview with Tony Robbins: Tony, the legendary business guru of all times, called Eben Pagan for an interview for his new program at that time, Money Masters. There, Eben explained how he was able to build an online empire by selling out his first eBook online.
Then Tony invited Eben to speak at his Ultimate Business Mastery program, where thousands of business and marketing gurus meet.
Interview with Richard Branson: a special event where Richard and Eben raised money for a charity. 
USC Marshall School of Business: Eben was invited to speak in one of the top entrepreneurial schools of America. There, he showed students how powerful the business model of creating online courses was.
He's also known as the mentor of mentors. He trained industry leaders like:
Sonia Ricotti
Christian Michelsen
Marisa Murgatroyd
Ryan Levesque
Brian Tracy
T. Harv Eker
He's also the creator of courses like:
How to be an entrepreneur
How to build a profitable business
Building a virtual business
Presentations that pay
Turning your talent into income
Accelerate
Inner circle
Traffic mastery
Copywriting blueprints
Modern marketing mastery
Money psychology
He's also the creator of courses like:
How to be an entrepreneur
How to build a profitable business
Building a virtual business
Presentations that pay
Turning your talent into income
Accelerate
Inner circle
Traffic mastery
Copywriting blueprints
Modern marketing mastery
Money psychology
Eben Pagan – Virtual Coach
The Doors Are Finally Open
Don't Miss Our Full Bonus Package And Create The Coaching Business Of Your Dreams
Virtual Coach is Included
in the WMS Elite Marketing Training Programs List
The Main Advantages Of This Business Model
Low-cost entry
Minimum operating costs
Massive potential, no limits on profits
Lucrative (you can charge $1,000's or even $10,000's)
Work from home – remotely (optional) or in-person
You're targeting the whole population
Timetable flexibility
Recurring income
No need for employees
Scalability, unlimited partnerships
You get started immediately
You get paid to learn
Opens doors to more advanced levels like group coaching, memberships, online courses, masterminds
It grows you as a person, you develop
It helps you make an impact and leave a legacy
Opportunities For Coaches Today
Life coach
Business and money coach
Health & fitness coach
Relationships and dating coach
Meditation coach
Spiritual coach
Hobby coach
Self-esteem coach
Pet coach
Marketing coach
Yoga coach
and 100's of other options
Money coaches make per year
Professional coaches earn on average in dollars per hour
According to a 20112 study by ICF, there are 47,500 life coaches worldwide and 15,800 in North America. On average, they charge $214 per session and make $47,900 per year. The industry brings in annual revenue of $2 billion.
Money coahes make on average per year in dollars
Potential clients for 1 coach
How Much Do Coaches Charge?
Test prep coaches charge $300-$500 per hour.
Love coaches charge $2,000 per month. That's Eben's wife, by the way.
A friend of Eben, health coach charges $25,000 for 10 sessions.
A dating coach, friend of Eben, charges $10,000 to work with him and help you with dating.
A marketing coach charges $20,000 per month.
There are also group coaching programs that cost $100,000 per year.
Coaching is happening in every niche you can imagine.
And an extreme example here. Tony Robbins charges $1,000,000 per year for coaching. Of course, he's famous.
These results are not typical, of course. But they show you the real potential if you work hard, you do a great job, you find your own niche, and you follow a path for yourself as a professional coach.
Virtual Coach 90-Day Training Program – What You're Gonna Learn
How to take your skills and your experience to put them together in your unique coaching niche
The inner game of coaching
How to be more confident
What it takes to support another person
How to present yourself well
How to get clients so you can build your coaching business
Enroll In Virtual Coach
And Unlock the Vault of Bonuses
Please Read Carefully the Terms of Use
This is a special email series created to support the launch of the Virtual Coach training program.
By subscribing to this "special" Web Market Support training series with your email address you consent:
To receive email newsletters and updates that we send in order to improve your learning experience with this particular program.
You are also subscribing to the Free marketing/business newsletter that Web Market Support is offering. 
*You can easily unsubscribe at any time by following the instructions at the end of every email that we send you.
Virtual Coach Subscription
VIRTUAL COACH - EVERYTHING INCLUDED
Main Modules PLUS All the Bonuses
1 LAST BONUS ADDED TODAY - OVERALL VALUE $priceless
7 main training modules

Bonus #1 – Client getting mastery (real value $5,000)
Bonus #2 – Wake up productive (real value $497)
Bonus #3 – Marketing step-by-step (real value $997)
Bonus #4 – Tech tool trainings (real value $1,997)
Bonus #5 – Facebook coaching 1-1 (real value $3,000)
Bonus #6 – Traffic intensive training (real value $997)

The Virtual Coach Certificate

2 tickets to the live coaching event (real value ($1,997)
The EXTRA WMS Bonuses (real value $priceless)
#1 – Website development (real value $1,000)
#2 – 50+ Weekly Video Calls private training (real value $priceless)
#3 – Unlimited email access (real value $500)
#4 – Email marketing training & vault (real value $500)
#5 – Affiliate Marketing Blueprint – Live 1-on-1 training (real value $297)
#6 – Paid advertising mastery (real value $2,000)
#7 – Detailed marketing/business plan for the course of a year (real value $varies)
OVERALL VALUE $priceless
Eben Pagan – Virtual Coach
All The Truth
Enroll In Virtual Coach
And Unlock the Vault of Bonuses
Some of the links on this page are "affiliate links". For more information, I refer you to the Disclaimer page