In most cases, you will focus on purchasing only the primary office equipment and overlooking auxiliary devices that support your leading equipment's performance. 
The primary and auxiliary equipment will ensure that your office tasks run smoothly.
Here are some of the office devices you do not realize you need at your desk:
7 Devices You May Not Realize You Need at Your Desk
Have you always thought that vacuum cleaning is only on the floors?
With the technology evolution, vacuum cleaners serve other purposes, such as cleaning your laptop or PC. 
More specifically, you can now use a mini USB vacuum to clean your keyboard, USB ports, and Ethernet cable port.
This is quite efficient than wiping, which does not remove all dirt from the keyboard and cannot clean the USB ports.
Do not wait for the dust to build upon your machine, and cause significant damages, use a mini USB vacuum cleaner.
Are you wondering what a wired office headset will do for you? Using a headset reduces your fatigue and increases your productivity. This is because you will not juggle between operating your computer and holding your phone on your ears.
Using headsets gives you a lot of freedom, improves your sitting posture, and can also enjoy your favorite music as you work. Some headsets have a handset lifter that you use to answer and end calls even when away from your desk.
So, reclaim your freedom by purchasing headsets.
The nature of most jobs will require you to spend almost eight hours glued to your monitor. It is very exhausting and poses health risks such as back pains. If you are not in a position to change to a more involving and active job, you can do something about your risky sitting areas.
You can purchase a posture monitor to observe your sitting position.
A posture monitor will alert you when you are leaning forward too much or slouching.
So, to nurture appropriate sitting areas, and prevent health risks, get a posture monitor.
A desk organizer tray keeps your desk in order, and it is a time-savior.
You label the various segments and use them for the storage of different office equipment. It is mind-refreshing working from a clean and well-organized workspace.
Organized working space will save you a lot of time, which positively impacts your productivity. Having a clean workspace is comparable to a cozy home. You will always enjoy every minute you spend there.
A desk organizer tray is your hurdle to a clean workspace, so make plans and get one.
Using an Ethernet cable is very reliable. An Ethernet cable increases WiFi speed because it does not experience latency or any interference.
Even when the WiFi signal strength is quite low, with an Ethernet cable connected to a network router, you will continue with your work uninterrupted.
The best thing to use an Ethernet cable is to hotspot your connection to your other devices.
Digital portable storage equipment is some of the essential devices that you may not realize you need until a need arises.
These devices include external hard disks, USB drives, and flash drives. This storage equipment is necessary, especially when it comes to backing up information, transferring, or sharing information. 
If you are a paper-based kind of person, you will not realize how important they are until a problem occurs and need arises.
So prepare yourself well by backing up crucial information using the external storage equipment.
A surge protector is an essential device for your office. Modern electronic devices are smaller, delicate, and prone to power surges than old electrical devices.
That's why you will need a surge protector to regulate voltage supply.
A surge protector will protect your electrical appliances from voltage spikes that can cause significant damages to your electronics.
It does so by limiting the voltage supply to your electrical appliances by shorting to ground unwanted voltages above a safe threshold.
Primary and supporting office equipment helps in running and managing office tasks smoothly. Inspect your desk and see which auxiliary devices you might need.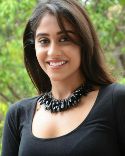 Regina Thomas
Freelance Writer
Regina Thomas is a Southern California native who spends her time as a freelance writer and loves cooking at home when she can find the time. Regina loves reading, music, hanging with her friends and family along with her Golden Retriever, Sadie. She loves adventure and living every day to the fullest.