It is getting really annoying, new scams everyday pop up to interfere with our lives. Targeting a small percentage of the online community in order to make money out of them. The bad news is that scammers are not giving anything in return. They want only to take. Sorry, they give a lot of promises, lies, and "videos".
Like the one that arrived in my secondary inbox today.
10k Everyday App Review
From the very first second I landed on the homepage I knew I had to deal with yet another scam. How do I know? because I know how legitimate companies approach people.
Let's examine the details.
Headline and domain URL – 10k everyday app….an app to generate for you $10K every single day….far away from reality. Why would someone want to give you $10K?, are you a member of his family?..they don't know how to spend $10K? Can't they proceed with a charity instead?..it would be a lot easier for them to give that money elsewhere.
Spots available – 14 / 20. I paused the video and 10 minutes later the indicator shows 1 / 20. … so, they are giving away $10K but we have to hurry up. Why is that rush for?….let's refresh the page…17 / 20…random numbers…aha…1 / 20 made 17 / 20 in 3 seconds.
The rest of the website is empty of content…except a disclaimer, privacy policy, and a contact form…that website owner came as our rescuer….from what? our misery?
Domain registration date 27 Dec 2016…a week earlier
Owners hide their identities using the Whois Guard protection.
Enough with data, let's watch the movie
The man who pretends the businessman is a known actor in similar scams.
He is trying to look funny, he is telling people passing by the street "10k everyday"…some continue to walk, but one of them stops. "10k what," he asks, "cash?"…that's exactly what I mean says the actor, 10k everyday starting today.
The actor is promising that he has an app to generate money for people. All they ask is your permission to film the scenes. You don't have to lift a finger.
Time for coffee and some interesting news
This app has amassed over $5 million for Richard in the last 2 years and now they are going to open an account for James. In less than a minute James is ready and now the app takes control.
James has put his wallet away, as this app is absolutely free, no one ever has paid a dime for this app.
To my surprise, although the vetted broker of 10k everyday app needs a minimum of $250 in order to open an account, Richard has James covered. He is going to transfer $250 out of his account to James.
In less than 2 minutes the app was in $180 pure profit. Half an hour later they check the application for the results. James is excited.
Account balance = $770…$500 profit, not bad for 30 minutes of work. James is wondering if that money is real. Absolutely Richard replies
That was yesterday. Today Richard is waiting for James to visit him at his place. By the way, Richard's last name is Banks and he is the founder of the 10k everyday app.
As the movie unfolds we mention a repetition, Richard is only talking about the money, 10K now, 10k later, 50k in a week, 2.5 million this year, and so on. There is nothing else, promises of wealth, and a luxurious lifestyle triggers emotional reactions in some people. They begin to think." what if Richard is right? what if I had the chance to become a millionaire just like that?
Let me ask you a Very Important Question
Do you really want to become a millionaire without having to work hard for it?
Would that be an exciting way to earn that much money and change your life forever?
When your children grow up and ask you how you made that money, what would you say? a man down the street called Richard was responsible?
Let's move Faster now
The rest of the movie is a complete fiasco exactly as in the beginning. Richard talks briefly about his past. All he uncovers is that he was a trader working for big banks. But when Binary Options Trading came into our lives he had the chance to make something worthy.
As an experienced trader, he created this app. That is all.
How can we verify that Richard is indeed an experienced trader? nowhere, simply because Richard does not know a thing about trading.
When someone says he is an expert I expect knowledge, tips, and insights into his profession. Richard is only plating dreams onto people's minds.
The movie continues with a Skype call with Helen. Another happy user of the 10k everyday app.
Enough, let's sign up to see how FREE is this offer after all.
Final Words
Unfortunately, Richard is not giving away the bonus as he did with James. Maybe he is giving the app for free only to street passengers.
But you my friend will have to pay a minimum of $250 in order to open an account with the affiliated broker of this 10k everyday crap app. This way the broker gets money, the owner of 10k everyday gets his cut, and you have just lost $250.
Are you willing to pay $250 just because someone created a video? Where is the REAL Proof that this thing is working?….
The activated software is a simple plugin for random numbers and signals to make you believe that there is an app and it is working.
Do not get surprised if you watch your binary account go empty in less than an hour. Then try to call Richard to get a refund…Yeah, sure…!!!
How to Make Money Online
You can make money online, and it's not much different than the traditional offline world. It requires you to work.
I prepared a detailed and comprehensive guide where I share various business models you can get started with. All the options are beginner-friendly, have long-term potential, and require minimum startup costs.
And this is the business model that I got started with in late 2014. If you are ready to commit to yourself then I highly recommend this business model out of all your options.
Plus
I deliver private training workshops, 1-on-1, where I'm teaching various business models in the most compelling way.
And this is the private workshop where I'm teaching the popular affiliate marketing model.
Related
That's it, another movie review has finished, here on Web Market Support. I am waiting for your comments and thoughts. Till next time.
We Teach
Marketing &
 Business
Live on Zoom
Your host: Tasos Perte Tzortzis
Schedule an interview so we can evaluate where you are right now, your needs and goals, and we'll give you a detailed analysis of how the workshops work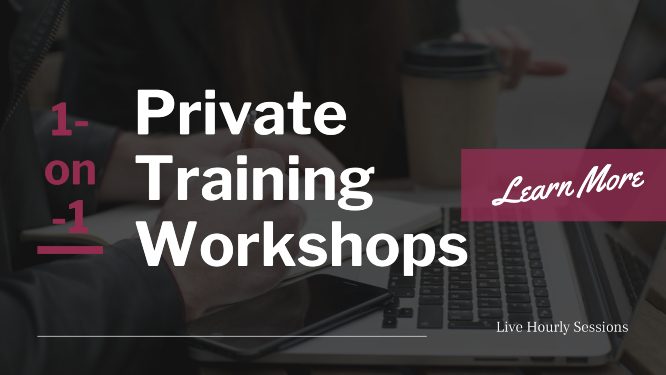 Tasos Perte Tzortzis
Business Organisation & Administration, Marketing Consultant, Creator of the "7 Ideals" Methodology
Although doing traditional business offline since 1992, I fell in love with online marketing in late 2014 and have helped hundreds of brands sell more of their products and services. Founder of WebMarketSupport, Muvimag, Summer Dream.
Reading, arts, science, chess, coffee, tea, swimming, Audi, and family comes first.
Beginner's Guide To Making Money Online