Η αυτο-εκπαίδευση γίνεται ο νέος κανόνας.
Είναι μια τολμηρή δήλωση;
Είναι απλά η νέα πραγματικότητα.
Και αυτός πιστεύω ότι είναι ο κυριότερος λόγος:
Οι σπουδαστές δεν θέλουν να είναι χρεωμένοι η να μένουν "στο ράφι". Για πολλές δεκαετίες, έχουμε δει εκατομμύρια φοιτητές ανά την υφήλιο να μένουν αδέκαροι ή να μην μπορούν να βρουν μία θέση εργασίας που να αξίζει και έτσι να εργάζονται αναγκαστικά "όπου βρουν".
Τα πανεπιστήμια και τα κολέγια κοστίζουν μια περιουσία στις περισσότερες χώρες και η γνώση που παρέχουν δεν ανταποκρίνεται πάντοτε στις προσδοκίες της κοινωνίας. Δεν διδάσκονται πράγματα που μπορείτε να εφαρμόσετε άμεσα στις επιχειρήσεις και τη ζωή.
Επιπλέον, η γνώση που αποκτάται από αυτές τις πηγές μπορεί να καταστεί παρωχημένη καθώς τα πράγματα αλλάζουν γρηγορότερα από ποτέ. Η κοινωνία αλλάζει, η τεχνολογία εξελίσσεται, τίποτα δεν παραμένει το ίδιο.
Power To Pivot
1-Day Live Virtual Immersion Workshop
THURSDAY JULY 15TH @ 9AM PT | 12PM ET
*A secret industry that's exponentially growing even during those unprecedented times
Dean Graziosi & Guests
Inside this 1-DAY live interactive training, you will discover how to take advantage of your own assets to build a better future:
Stop playing small, start or scale your own thing & THRIVE
Gain the roadmap to confidently pivot and take advantage of this window of opportunity
Pivot your thinking
Pivot your plan
Pivot your action
This advertisement is sponsored. For more information, I refer you to the disclaimer page
Ο Ρόλος της Αυτο-Εκπαίδευσης Στη Μοντέρνα Κοινωνία
Ας εξετάσουμε μερικά δεδομένα και γεγονότα:
Γιγαντιαίες εταιρείες όπως η Google, η Costco, η WholeFoods, η Starbucks ή η Apple δεν ζητούν πτυχία ή διαπιστευτήρια.
Η άνοδος ψηφιακών και διαδικτυακών των εκπαιδευτικών προγραμμάτων και ιστοσελίδων όπως Udemy, Skillshare, Coursera, CreativeLive ή Teachable όπου μπορείτε να μάθετε από άλλους οποιοδήποτε θέμα, οποιοδήποτε επάγγελμα, λεπτομερώς.
Η άνοδος των προγραμμάτων επαγγελματικής και προώθησης αγαθών κατάρτισης όπως αυτά που περιλαμβάνονται στη λίστα μας ELITE. Προγράμματα που δημιουργήθηκαν από ηγέτες της βιομηχανίας, όπως ο Eben Pagan, ο Steve Olsher, ο Kevin Harrington, ο Jeff Walker, ο Dean Graziosi και ο Tony Robbins, και πολλοί άλλοι.
Ο Ρόμπερτ Κιγιοσάκι "καίγεται"
Σε μια συνέντευξη του Dr. Patrick Gentempo με τον Robert Kiyosaki, ο Robert αποκαλύπτει ότι ανακάλυψε σε μικρή ηλικία ότι μας διδάσκουν ακολουθώντας μία συγκεκριμένη φιλοσοφία. Να πάρουμε πτυχίο, να "πιάσουμε" δουλειά και να δουλέψουμε σαν σκ…για χρήματα για το υπόλοιπο της ζωής μας. Αλλά αυτός ήταν ένας δρόμος που δεν θα ακολουθούσε με κανένα τρόπο.
Ο Ρόμπερτ πιστεύει ότι το «εκπαιδευτικό» σύστημα είναι υπεύθυνο για την άνοδο του σοσιαλισμού, του κομμουνισμού και του φασισμού, ακόμη και του θυμού εναντίον των πλουσίων. Συμβαίνει επειδή δεν μας διδάσκουν τα πάντα σχετικά με το χρήμα στο σχολείο. Στην ουσία, μας διδάσκουν τόσο λίγα που ζούμε στο σκοτάδι.
 Όταν επεκτάθηκα στο διαδίκτυο, τον Δεκέμβριο του 2014, εισήλθα στον κόσμο της αυτο-εκπαίδευσης χωρίς καν να το γνωρίζω.
Εγγράφηκα σε εκπαιδευτικά προγράμματα, παρακολούθήσα ανεξάρτητα μαθήματα μάρκετινγκ, διαφήμισης, και προώθησης αγαθών, παρακολούθησα αμέτρητα διαδικτυακά σεμινάρια, παρουσιάσεις, εκπαιδευτικά βίντεο.
Διάβασα χιλιάδες ιστολόγια και άρθρα και δημιούργησα εκαντοντάδες μόνος μου.
Εγγράφηκα σε τεράστιες εκδοτικούς οίκους και παρακολουθώ ηγέτες και ειδικούς του κλάδου.
Διάβασα και μελέτησα email και ενημερωτικά δελτία.
Συμμετείχα σε φόρουμ, κοινότητες και δίκτυα. Συζητώ διαρκώς με άλλους επιχειρηματίες, εμπόρους και συνεργάτες.
Διαβάζω βιβλία σαν μανιακός.
Έχω παρακολουθήσει masterminds (συγκεντρώσεις ανθρώπων με κοινά χαρακτηριστικά ή παρόμοιες επιχειρήσεις, παρεμφερείς πεποιθήσεις, κοινούς στόχους σε πολύ στενό κύκλο των 5-12 ατόμων συνήθως).
Αυτή είναι η καθημερινότητά μου.
Τα τελευταία 5 χρόνια, έμαθα πολύ περισσότερα από ό,τι όταν ήμουν στο Πανεπιστήμιο Διοίκησης Επιχειρήσεων. 10 φορές περισσότερα για να μην πω 50 ή 100.
Γιατί;
Τα πανεπιστήμια διδάσκουν σημαντικά θέματα αλλά χωρίς να υπάρχει σχέδιο εφαρμογής. Είναι μόνο θεωρία. Δεν υπάρχει δράση. Χωρίς εξάσκηση, δεν μπορείτε να προχωρήσετε σαν επιχειρηματίας, αυτό είναι σίγουρο.
Ήμουν στην κορυφή των ειδήσεων και παρακολούθησα την αλλαγή της τεχνολογίας. Υιοθέτησας πολλές από αυτές.
Έχω σπουδάσει και συνεχίζω να μελετώ οτιδήποτε σχετίζεται με επιχειρήσεις, μάρκετινγκ και διαφήμιση, πωλήσεις, σχεδιασμό ιστοσελίδων, ανθρώπινη ψυχολογία κ.λπ.
Έχω αποκτήσει νέες δεξιότητες που είναι απαραίτητες για να τροφοδοτήσω την επιχείρησή μου.
Ήμουν σε θέση να μετατρέψω ένα απλό blog μάρκετινγκ σε ένα πρακτορείο διεθνούς εμβέλειας και για πρώτη φορά περίπου ενάμιση χρόνο πριν, απόκτησα τον πρώτο μου πελάτη στην τοπική αγορά.
Για να πετύχεις στη σημερινή προηγμένη τεχνολογικά κοινωνία και στον επιχειρηματικό τομέα, χρειάζονται δεξιότητες.
Χρειάζεται να ενημερώνεστε και να εκπαιδεύεστε συνεχώς.
Θα πρέπρει να συμβουλεύεστε άτομα που δραστηριοποιούνται επιτυχώς στον τομέα τους και είναι προτωπόροι.
Να γίνετα μέλη μιας κοινότητας ομοειδών επιχειρηματιών και σπουδαστών.
Μα πάνω από όλα χρειάζεται δράση, όχι λόγια, τώρα αν όχι χθες.
Οι άνθρωποι αναρωτιούνται…πρέπει να επιστρέψω στο κολέγιο ή να συνεχίσω να εργάζομαι για άλλους ή μήπως να έρθω σε επαφή με επιτυχημένα άτομα και μέντορες οι οποίοι μπορούν να με διδάξουν όσα χρειάζομαι σε ελάχιστο χρονικό διάστημα για να μπορέσω και εγώ να ανελιχθώ επαγγελματικά στον τομέα που με ενδιαφέρει πιο πολύ;
Το Shiftelearning υπογραμμίζει…
Δεν είναι μυστικό ότι το τοπίο της εκπαίδευσης έχει αλλάξει δραματικά τα τελευταία δέκα χρόνια, καθώς οι τεχνολογίες eLearning (ηλεκτρονική εκπαίδευση) και κινητής τηλεφωνίας έχουν περάσει από τις καινοτομίες των πρώτων υιοθετών και προτωπόρων σε βασικά πλέον εργαλεία.
Το 2011, το 77% των αμερικανικών εταιρειών χρησιμοποιούσαν διαδικτυακή μάθηση (το 1995 ο αριθμός αυτός ήταν μόνο 4%)
Η αγορά eLearning είναι πλέον πάνω από 13 ετών (η λέξη «e-learning» δημιουργήθηκε το 1998).
Η αυτο-μελέτη e-learning (ασύγχρονη) αυξάνεται τώρα και αντιπροσωπεύει το 15% του συνόλου της παρεχόμενης εκπαίδευσης.
Αμερικανικές εταιρείες που χρησιμοποιούν διαδικτυακή μάθηση το 2011
Η ηλικία της αγοράς eLearning
Ποσοστό αυτο-μελέτης eLearning στην αγορά
ΕΡΓΑΣΤΗΡΙΑ
ΠΡΟΩΘΗΣΗ ΑΓΑΘΩΝ/ ΕΠΙΧΕΙΡΗΜΑΤΙΚΟΤΗΤΑ
ΔΙΑΔΥΚΤΙΑΚΑ ΜΕΣΩ ZOOM/
Ή ΖΩΝΤΑΝΑ ΣΤΟ ΧΩΡΟ ΣΑΣ
Με τον: Αναστάσιο Τζώρτζη
*Τα 4 πρώτα εργαστήρια (30 ημέρες) παραδίδονται δωρεάν
Εάν είστε μαθητής ή φοιτητής, εάν αποφοιτήσατε από το λύκειο, ακόμα κι αν είστε συνταξιούχος ή επίδοξος επιχειρηματίας, μην περιμένετε άλλο, ούτε μια μέρα. Πάρτε το μέλλον σας στα χέρια σας.
Πληροφορίες υπάρχουν σε αφθονία αρκεί να γνωρίζετε που να ψάξετε.
Όμως, φυσικά, δεν είναι όλοι οι πόροι, οι μέντορες και οι πληροφοριοδότες ίσοι.
Και ένα ακόμη πράγμα, ακόμη πιο σημαντικό: πρέπει να εφαρμόζετε αυτά που μαθαίνετε αμέσως, να παραμένετε δραστήριοι σε επαγρύπνιση και δεν θα αποτύχετε. Σας το υπόσχομαι.
Και έχω κάποια καλά νέα να μοιραστώ σήμερα. Συγκέντρωσα όλη αυτή τη γνώση σε εκπαιδευτικά εργαστήρια τα οποία θα παραδίδονται διαδυκτιακά ή ακόμη και στο χώρο σας αν είναι αυτό εφικτό. Οι σελίδες προορισμού δεν έχουν ακόμη μεταφραστεί στα Ελληνικά αλλά αυτό δεν σημαίνει ότι πρέπει να μείνετε άπραγοι.
Ακόμη ένα άρθρο τελείωσε, εδώ στην Υποστήριξη της Διαδικτυακής Αγοράς. Περιμένω τα σχόλια και τις σκέψεις σας. Μέχρι την επόμενη φορά, να είστε όλοι καλά.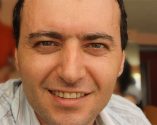 Αναστάσιος Τζώρτζης
Ειδικός Σύμβουλος Μάρκετινγκ, Επιχειρηματίας
Επιχειρηματίας από το 1992, απόφοιτος Διοίκησης Επιχειρήσεων του Πανεπιστημίου Μακεδονίας. 
Από τα τέλη του 2014, έπεσε στα δίχτυα του διαδικτυακού μάρκετινγκ και έκτοτε βοήθησε εκατοντάδες επιχειρήσεις του εξωτερικού να αυξήσουν τις πωλήσεις και το πελατολόγιο τους.
Απολαμβάνει την ανάγνωση, τη μουσική και τις τέχνες, τα μαθηματικά, το σκάκι, τον καφέ, το κολύμπι, τα Audi και να περνάει ποιοτικές ώρες με τα παιδιά του.