Ένας συνδρομητής ρώτησε γιατί άρχισα να παραδίδω εργαστήρια. Αν και συζήτησα το θέμα με τους συνδρομητές email, πιστεύω ότι θα ενδιαφέρει και τους επισκέπτες του ιστότοπου.
Γιατί Ξεκίνησα Να Παραδίδω Εκπαιδευτικά Εργαστήρια
Ας πάρουμε τα πράγματα από την αρχή.
Είμαι επιχειρηματίας από την αρχή της καριέρας μου. Αλλά όταν επεκτάθηκα στο διαδίκτυο, ανακάλυψα έναν εντελώς νέο κόσμο.
Ξεκίνησα από το μηδέν. Από την αρχή.
Ξεκίνησα το WebMarketSupport, την Υποστήριξη της Διαδικτυακής Αγοράς, ένα απλό ιστολόγιο σχετικό με την προώθηση αγαθών και υπηρεσιών, και αρχικά ήρθα σε επαφή με το επιχειρηματικό μοντέλο του εκδότη/συνεργάτη μάρκετινγκ.
Ωραία σκέφτηκα, στην αρχή το πήρα σαν χόμπι, μερικές ώρες δουλειάς σποραδικά εδώ και εκεί. Μια ροή εισοδήματος.
Μου άρεσε όμως. Άρχισα να σκέφτομαι να επεκταθώ στο μέλλον ως πρακτορείο μάρκετινγκ. Εκείνη την εποχή, δεν ήξερα πώς θα το πετύχαινα αυτό.
Είπα στον εαυτό μου, ερεύνησε το θέμα και θα δεις πως προχωράει. Συνέχισα την έρευνα, την ανάγνωση, τη μάθηση, την επικοινωνία, τη δικτύωση.
Αρχικά μελέτησα το σχεδιασμό ιστοσελίδων. Βασικά πράγματα αλλά αρκετά για να ξεκινήσω. Σπούδασα μάρκετινγκ και διαφήμιση. Στη συνέχεια πωλήσεις, λίγο περισσότερος σχεδιασμός και ανάπτυξη ιστοσελίδων. Στη συνλεχεια πιο προηγμένα πράγματα. Πληρωμένη διαφήμιση, copywriting – γλώσσα πωλήσεων, ότι σχετικό με προώθηση αγαθών και επιχειρηματικότητα.
Έμαθα πώς να δημιουργώ μικρά μικρά ψηφιακά προιόντα.
Power To Pivot
1-Day Live Virtual Immersion Workshop
THURSDAY JULY 15TH @ 9AM PT | 12PM ET
*A secret industry that's exponentially growing even during those unprecedented times
Dean Graziosi & Guests
Inside this 1-DAY live interactive training, you will discover how to take advantage of your own assets to build a better future:
Stop playing small, start or scale your own thing & THRIVE
Gain the roadmap to confidently pivot and take advantage of this window of opportunity
Pivot your thinking
Pivot your plan
Pivot your action
This advertisement is sponsored. For more information, I refer you to the disclaimer page
Εν τω μεταξύ, η επιχείρηση έκδοσης μάρκετινγκ παρουσίασε σημαντική πρόοδο. Και μια μέρα με πλησίασε ένας βραβευμένος εκδότης συνεργατών, affiliate manager, ο οποίος διοργανώνει εκθέσεις λανσαρίσματος προιόντων για μεγάλες εταιρείες συγκεντρώνοντας πολλούς εκδότες/συνεργάτες τους οποίους θεωρεί ικανούς να πραγματοποιήσουν μεγάλο αριθμό πωλήσεων.
Αρχικά δεν μπορούσα να το πιστέψω.
Διάβασε ένα blog, μια ανάρτησή μου, και ρώτησε αν θα ήθελα να προωθήσω κάποιες επωνυμίες για αυτόν.
Όταν ξεκίνησα να συνεργάζομαι μαζί του, πραγματοποίησα μερικές πολύ καλές πωλήσεις.  Και σε ορισμένες περιπτώσεις, είδα το όνομά μου να τοποθετείται σε καταλόγους στους οποίους οι εν λόγω managers αριθμούν τους εκδότες με τις περισσότερες πωλήσεις. Ονόματα όπως ο Jeff Walker και ο Bullas, πιθανόν να μην τους γνωρίζετε, αλλά είναι διάσημοι στο συγκεκριμένο χώρο.
Στη συνέχεια, πειραματιζόμουν με μερικές πληρωμένες διαφημίσεις και πραγματοποιούσα πωλήσεις για ένα δίκτυο συνεργατών. Ένα τεράστιο δίκτυο που πραγματοποιεί εκατομμύρια πωλήσεις σε καθημερινή βάση.
Μια μέρα, έλαβα ένα email από έναν διευθυντή μάρκετινγκ του συγκεκριμένου δικτύου συνεργατών. Ένα μεγάλο όνομα. Είπε, οι πωλήσεις σας μου προκάλεσαν το ενδιαφέρον, και εδώ έχω μια ευκαιρία για εσάς…
Αυτές είναι προσφορές που δεν εκτελούμε στο δίκτυο, τις εκτελούμε σε ιδωτικό επίπεδο, στα κρυφά. Αυτές είναι προσφορές που θα μπορούσαν να σημαίνουν πολλά για εσάς. Δείτε αν κάτι είναι που θα ενδιέφερε το κοινό σας και υποβάλετε αίτηση για να γίνετε εκδότης τους.
Υπήρχαν 5-6 επιλογές, δεν θυμάμαι ακριβώς.
Διάλεξα μία που φαινόταν πολύ ελπιδοφόρα, υπέβαλα αίτηση για να προκριθώ, και ευτυχώς, με δέχτηκαν. Είπα από μέσα μου:
Πρέπει να δώσεις τον καλύτερό σου ευατό.
Ήταν κάτι που δεν το περίμενα. Αφιέρωσα αρκετό χρόνο για να προωθήσω μια συγκεκριμένη εκστρατεία σε διάφορα κανάλια.
Σε λίγες μέρες είχα καταφέρει την μεγαλύτερη επιτυχία μου στο διαδίκτυο ως τότε.
Στη συνέχεια, κατάφερα να προσελκύσω πελάτες στην τοπική αγορά, βοηθώντας τους στο μάρκετινγκ και τη διαφήμιση, SEO – βελτιστοποίηση μηχανών αναζήτησης, έρευνα αγοράς και ανάλυση, μοναδική πρόταση, μερικές παραγωγές βίντεο, πολύ ενδιαφέροντα έργα.
Στη συνέχεια, επεκτάθηκα στο διαδίκτυο προσφέροντας αυτές τις υπηρεσίες και πολύ περισσότερες. Ανάπτυξη ιστοσελίδων, μάρκετινγκ, διαφήμιση, εκπαίδευση.
Και τώρα, άρχισα να παραδίδω εργαστήρια. Πρώτα τοπικά, τώρα διαδικτυακά, Γιατί όχι; Είναι το επόμενο λογικό βήμα για μένα.
Έχω επίσης και μελλοντικά σχέδια. Θα προσπαθήσω να κάνω ζωντανές εκδηλώσεις βίντεο, ίσως και podcasting, σαν διαδικτυακό ραδιόφωνο.
Παράγω επίσης βίντεο.
Μακάρι να είχα ξεκινήσει νωρίτερα. Αλλά έπρεπε να πρώτα να ξεπεράσω τους φόβους μου και να παλέψω με τους εσωτερικούς μου δαίμονες. Είχα πρόβλημα με το να εμφανίζομαι μπροστά στην κάμερα. Λόγω της προφοράς μου, της ιδέας που έχω για το πωε φαίνομαι γενικά. 
Έκανα 4 χρόνια να το ξεπεράσω.
Που θέλω να καταλήξω;
Είναι εντάξει το να ξεκινάς σαν μικρός.  Ξεκίνησα αυτό το έργο με μόνο 31$ δολλάρια. Σαν ένα τεστ, μια δοκιμή.
Όπως λέει και η Marie Forleo
Ξεκινώντας μικρός, δεν σημαίνει και ότι δεν έχεις μεγάλες βλέψεις.
Και για να απαντήσω στον Τομ και σε όλους, ναι, μπορείτε να ξεκινήσετε αναπτύσσοντας τα δικά σας προϊόντα από την αρχή.
Και είμαι εδώ για να σας βοηθήσω αν με αφήσετε.
Ναι, μπορείτε να ξεκινήσετε δημιουργώντας μικρά ψηφιακά προιόντα και, στη συνέχεια, να αναπτυχθείτε γοργά.
Σε ένα χρόνο ή λιγότερο, θα μπορούσατε να παραδίδετε τα δικά σας εργαστήρια, να οργανώνετε ομιλίες μπροστά σε κοινό, ή οτιδήποτε άλλο, ανάλογα με το αντικείμενο μελέτης σας. Μπορείτε να προσφέρετε διαδικτυακά μαθήματα, υπηρεσίες, να εκδόσετε βιβλία, και πολλά άλλα. Οι ευκαιρίες είναι αμέτρητες.
Και ίσως να το καταφέρετε ακόμη πιο σύντομα, ανάλογσα με το βαθμό αφοσίωσής σας.
ΕΡΓΑΣΤΗΡΙΑ
ΠΡΟΩΘΗΣΗ ΑΓΑΘΩΝ/ ΕΠΙΧΕΙΡΗΜΑΤΙΚΟΤΗΤΑ
ΔΙΑΔΥΚΤΙΑΚΑ ΜΕΣΩ ZOOM/
Ή ΖΩΝΤΑΝΑ ΣΤΟ ΧΩΡΟ ΣΑΣ
Με τον: Αναστάσιο Τζώρτζη
*Τα 4 πρώτα εργαστήρια (30 ημέρες) παραδίδονται δωρεάν
Μέχρι στιγμής υπάρχουν 3 διαθέσιμα εργαστήρια.
Προώθηση αγαθών και διαφήμιση – Marketing & advertising
Δημοσιογράφος/Μεσίτης γνώσεων – Information reporter
Εκδότης/συνεργάτης μάρκετινγκ – Marketing publisher
Θα χαρώ να συνεργαστούμε από κοντά.
Ακόμη ένα 'αρθρο τελείωσε, εδώ στην Υποστήριξη της Διαδικτυακής Αγοράς. Μέχρι την επόμενη φορά, να είστε όλοι καλ.ά.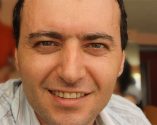 Αναστάσιος Τζώρτζης
Ειδικός Σύμβουλος Μάρκετινγκ, Επιχειρηματίας
Επιχειρηματίας από το 1992, απόφοιτος Διοίκησης Επιχειρήσεων του Πανεπιστημίου Μακεδονίας. 
Από τα τέλη του 2014, έπεσε στα δίχτυα του διαδικτυακού μάρκετινγκ και έκτοτε βοήθησε εκατοντάδες επιχειρήσεις του εξωτερικού να αυξήσουν τις πωλήσεις και το πελατολόγιο τους.
Απολαμβάνει την ανάγνωση, τη μουσική και τις τέχνες, τα μαθηματικά, το σκάκι, τον καφέ, το κολύμπι, τα Audi και να περνάει ποιοτικές ώρες με τα παιδιά του.