Παρακολουθούσα το 1ο επεισόδιο της σειράς Money Revealed που δημιούργησαν οι Dr. Patrick Gentempo και Jeff Hays.
Το εν λόγω επεισόδιο είναι μια συνέντευξη με τον Robert Kiyosaki, τον γνωστό Αμερικανό επιχειρηματία και συγγραφέα. Είναι ο ιδρυτής της Rich Global LLC και της Rich Dad Company. Είναι επίσης συγγραφέας περισσότερων από 26 βιβλίων, συμπεριλαμβανομένης της διεθνούς σειράς βιβλίων προσωπικής χρηματοδότησης Rich Dad Poor Dad, η οποία έχει μεταφραστεί σε 51 γλώσσες και έχει πουλήσει περισσότερα από 27 εκατομμύρια αντίτυπα παγκοσμίως.
Γιατί Δεν Διδάσκουν Τα "Χρήματα" Στο Σχολείο
Ο Ρόμπερτ αποκαλύπτει ότι δεν ήθελε ποτέ μια "δουλειά" και αυτό ήταν το μόνο που δίδασκαν στο σχολείο όταν ήταν νεαρό αγόρι. Στην ηλικία των 9 ετών, ενδιαφερόταν να μάθει περισσότερα για τα χρήματα, αλλά ο δάσκαλός του απάντησε ότι αυτό είναι κάτι που δεν διδάσκουν στο σχολείο. Πρόσθεσε επίσης ότι "Η αγάπη για τα χρήματα είναι η ρίζα όλων των κακών".
Ρώτησε τον «φτωχό» μπαμπά του γιατί δεν διδάσκουν χρήματα στο σχολείο και απάντησε ότι η κυβέρνηση δεν τους επιτρέπει να το κάνουν.
Ο Ρόμπερτ ανακάλυψε γρήγορα ότι μαθαίνουμε να πάρουμε πτυχίο, να βρούμε δουλειά και να δουλεύουμε για χρήματα για το υπόλοιπο της ζωής μας. Αλλά αυτός ήταν ένας δρόμος που δεν θα ακολουθούσε με κανένα τρόπο.
Ο Ρόμπερτ πιστεύει ότι το «εκπαιδευτικό» σύστημα είναι υπεύθυνο για την άνοδο του σοσιαλισμού, του κομμουνισμού και του φασισμού, ακόμη και του θυμού εναντίον των πλουσίων. Συμβαίνει επειδή δεν μας διδάσκουν χρήματα στο σχολείο.
Power To Pivot
1-Day Live Virtual Immersion Workshop
THURSDAY JULY 15TH @ 9AM PT | 12PM ET
*A secret industry that's exponentially growing even during those unprecedented times
Dean Graziosi & Guests
Inside this 1-DAY live interactive training, you will discover how to take advantage of your own assets to build a better future:
Stop playing small, start or scale your own thing & THRIVE
Gain the roadmap to confidently pivot and take advantage of this window of opportunity
Pivot your thinking
Pivot your plan
Pivot your action
This advertisement is sponsored. For more information, I refer you to the disclaimer page
Εκπαίδευση και τραπεζικό σύστημα
Τότε ο Πάτρικ του κάνει μια πολύ ενδιαφέρουσα ερώτηση. αν υπάρχει σχέση μεταξύ του τραπεζικού συστήματος και της εκπαίδευσης.
Ο Ρόμπερτ απαντά ότι ο καπιταλισμός διευθύνεται από μια κεντρική τράπεζα, που ονομάζεται επίσης κομμουνισμός. Ο κομμουνισμός είναι μια κεντρική κυβέρνηση, ο καπιταλισμός είναι συγκεντρωτική τραπεζική.
Και οι πλούσιοι άνθρωποι ελέγχουν τις τράπεζες, όπως η εταιρεία Rothschild, η οποία ελέγχει περίπου 48 από τις 50 κεντρικές τράπεζες στον κόσμο.
Και επειδή η οικονομία μας βασίζεται στα χρήματα, ο Ρόμπερτ ήξερε ότι έπρεπε να γνωρίζει τα πάντα για τα χρήματα. Δεν είχε άλλη επιλογή από το να εκπαιδευτεί μόνος σε αυτό, καθώς τα σχολεία είναι απλά τμήματα του κεντρικού τραπεζικού συστήματος.
Ο Ρόμπερτ τόνισε επίσης ότι είμαστε μέρος ενός κατεστραμμένου συστήματος που μας κάνει ρομπότ. Δούλοι των χρημάτων.
Πηγαίνετε στο σχολείο, πάρτε ένα φοιτητικό δάνειο για να πάρετε πτυχίο και, στη συνέχεια, εργαστείτε ως υπάλληλος που προσπαθεί να εξοφλήσει το δάνειο για το υπόλοιπο της ζωής του.
Και αυτό που είπε ο Ρόμπερτ με έκανε να αναπολήσω την εκπαίδευσή μου στο σχολείο και στο Πανεπιστήμιο.
Και δεν θυμάμαι καν ένα μάθημα ή ένα θέμα που σχετίζεται με τα χρήματα με τον τρόπο που μίλησε ο Ρόμπερτ.
Εννοώ τίποτα συγκεκριμένο και γνώση σε βάθος. Μόνο γενικές θεωρίες, αόριστες επιχειρηματολογίες, ένα πέπλο σκόνης και ομίχλης. Δυσδιάκριτο περιβάλλον.
Ακόμη και στο Πανεπιστήμιο Διοίκησης Επιχειρήσεων, η φιλοσοφία του εκπαιδευτικού υλικού εγχέεται στους μαθητές και τους οδηγεί να βρουν δουλειά μετά την αποφοίτησή τους.
Ναι μεν δοικητές επιχειρήσεων, αλλά προορισμένοι υπάλληλοι.
Είχαμε διδαχθεί πώς να διαχειριστούμε και να διατηρήσουμε επιχειρήσεις που ανήκαν σε άλλους.
Δεν μας είχαν διδάξει πώς να δημιουργήσουμε πλούτο για τον εαυτό μας και τις οικογένειές μας.
Ήθελαν να γίνουμε υπάλληλοι, μορφωμένοι εργαζόμενοι, σκλάβοι του συστήματος.
Ευτυχώς, εγώ είχα την ίδια εσωτερική ενέργεια, αυτή τη σπίθα μέσα μου όπως ο Ρόμπερτ όταν ήμουν παιδί.
Πάντα ήθελα να γίνω επιχειρηματίας. Γιατί;
Επειδή ήθελα να κάνω πράγματα μόνοw μου, δεν ήθελα να δουλέψω για άλλους και οι γονείς μου έπαιξαν μεγάλο ρόλο στη emφύτευση αυτών των ιδεών και της νοοτροπίας από νωρίς.
Ήταν και οι δύο επιχειρηματίες και διεύθυναν τη δική τους εταιρεία στην οποία έμαθα πολλά όταν ήμουν παιδί. Οι γονείς μου δεν είχαν καμία εκπαίδευση και αυτό οφείλεται εν μέρει στο ότι οι καιροί ήταν πολύ σκληροί τότε. Έπρεπε να φέρουν χρήματα και να βοηθήσουν τις οικογένειες τους ακόμη και ως παιδιά, δεν είχαν την πολυτέλεια να αποκτήσουν εκπαίδευση. Άλλωστε, ήταν η περίοδος μετά τον Β 'Παγκόσμιο Πόλεμο και η πλειονότητα των οικογενειών λιμοκτονούσαν.
Ίσως αυτή ήταν η σανίδα σωτηρίας μου και παρά το δηλητηριασμένο εκπαιδευτικό σύστημα, δεν έχασα ποτέ το ενδιαφέρον να ακολουθήσω τα όνειρά μου. Μεγάλωναν αυτά καθώς μεγάλωνα.
Ένα άλλο μεγάλο ζήτημα που τόνισε ο Ρόμπερτ σε αυτή τη συνέντευξη είναι ότι η συντριπτική πλειονότητα των ανθρώπων φοβούνται να κάνουν λάθη. Τιμωρούνται εάν δεν έχουν καλές βαθμολογίες, τους αποκαλούν «χαζούς» οι δάσκαλοι τους εάν απαντήσουν λάθος.
Φοβούνται να αναλάβουν κινδύνους και αυτός είναι ο κύριος λόγος για τον οποίο τόσο πολλοί ταλαντούχοι και έξυπνοι άνθρωποι μένουν στο σκοτάδι.
Αυτό οφείλεται στο "καθοδηγημένο" εκπαιδευτικό σύστημα που τροφοδοτεί μάζες εργαζομένων που φοβούνται να πιστέψουν στον εαυτό τους.
Μπορείτε να παρακολουθήσετε δωρεάν το επεισόδιο του Money Revealed.
Ποια είναι λοιπόν η άποψή σας για αυτά τα πράγματα; Πιστεύετε ότι το εκπαιδευτικό σύστημα καθοδηγείται και είναι κατεστραμμένο, διεφθαρμένο;
Γιατί δεν διδάσκουν τα "χρήματα" στο σχολείο;
Θέλουν πραγματικά να είμαστε ρομπότ, τυφλοί άνθρωποι που εξυπηρετούν τα «συμφέροντά» τους;
Τι θα συνέβαινε εάν δίδασκαν χρήματα στο σχολείο; Θα ήταν αυτός ο κόσμος διαφορετικός τώρα;
Ακόμη ένα άρθρο τελείωσε, εδώ στην Υποστήριξη της Διαδικτυακής Αγοράς. Περιμένω τα σχόλια και τις σκέψεις σας. Μέχρι την επόμενη φορά, να είστε όλοι καλά.
ΕΡΓΑΣΤΗΡΙΑ
ΠΡΟΩΘΗΣΗ ΑΓΑΘΩΝ/ ΕΠΙΧΕΙΡΗΜΑΤΙΚΟΤΗΤΑ
ΔΙΑΔΥΚΤΙΑΚΑ ΜΕΣΩ ZOOM/
Ή ΖΩΝΤΑΝΑ ΣΤΟ ΧΩΡΟ ΣΑΣ
Με τον: Αναστάσιο Τζώρτζη
*Τα 4 πρώτα εργαστήρια (30 ημέρες) παραδίδονται δωρεάν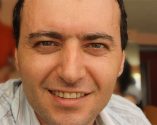 Αναστάσιος Τζώρτζης
Ειδικός Σύμβουλος Μάρκετινγκ, Επιχειρηματίας
Επιχειρηματίας από το 1992, απόφοιτος Διοίκησης Επιχειρήσεων του Πανεπιστημίου Μακεδονίας. 
Από τα τέλη του 2014, έπεσε στα δίχτυα του διαδικτυακού μάρκετινγκ και έκτοτε βοήθησε εκατοντάδες επιχειρήσεις του εξωτερικού να αυξήσουν τις πωλήσεις και το πελατολόγιο τους.
Απολαμβάνει την ανάγνωση, τη μουσική και τις τέχνες, τα μαθηματικά, το σκάκι, τον καφέ, το κολύμπι, τα Audi και να περνάει ποιοτικές ώρες με τα παιδιά του.
Μερικοί από τους συνδέσμους σε αυτήν τη σύνδεσμοι θυγατρικών. Για περισσότερες πληροφορίες, σας παραπέμπω στη σελίδα Αποποίηση ευθυνών.